English & Languages
Head of Faculty – English
Amy Plumridge
2020 Annual Creative Writing Competition
The English department is delighted to accept submissions for the annual Creative Writing competition. This year's theme is 'Anything is possible'.
Submissions are due to me Monday of Week Eight – just under six weeks from now. Students in Years 7 to 9 are in the Junior division and should aim for 500-700 words. Students in Years 10 to 12 are in the Senior division and should aim for 800 to 1000 words. 
The winner from each division will receive a $100 cash prize!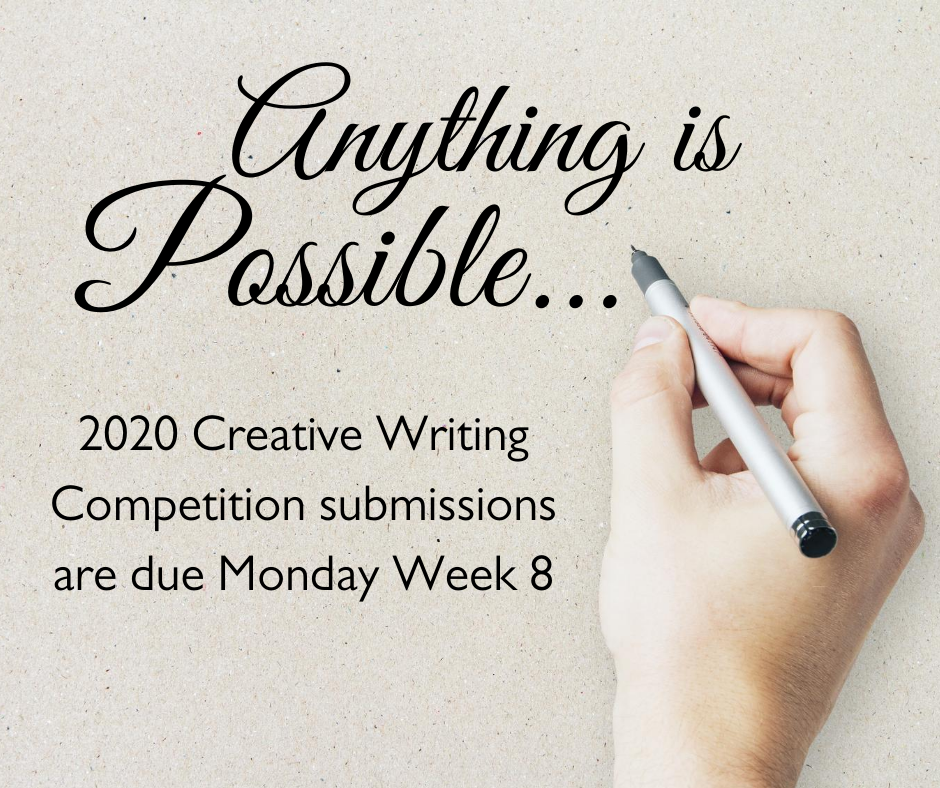 Inventive plots are wonderful but we all know the real skill is in the language and narration we choose to use.  Consider figurative language, five senses writing and dialogue as absolutely essential. I will be posting information and tips through the learning hub all term and look forward to reading about what else is possible in 2020.