Director of Mission
Director of Mission
Athena Costopoulos
Catholic Education Week 2020  – 175 Years: A Spirited Tomorrow
The theme for Catholic Education Week 2020 – A Spirited Tomorrow – acknowledges the 175th anniversary of the opening of the first Catholic school in Queensland, the long tradition of Catholic education and its continued relevance in preparing students for the future.
The Sisters of Mercy have been a part of St Patrick's College Townsville and our neighbouring St Josephs' Primary School for more than 140 years. Imagine what those Irish nuns in their heavy dark habits thought of our Townsville summers, cyclones or floods or the distance across the ocean from their loved ones. Our proud Mercy heritage is intertwined with the lives thousands of other women who have walked through these grounds before us. The values and traditions of the Mercy ethos, as modelled by Catherine McAuley, continue to inspire the daily life of our Catholic school community.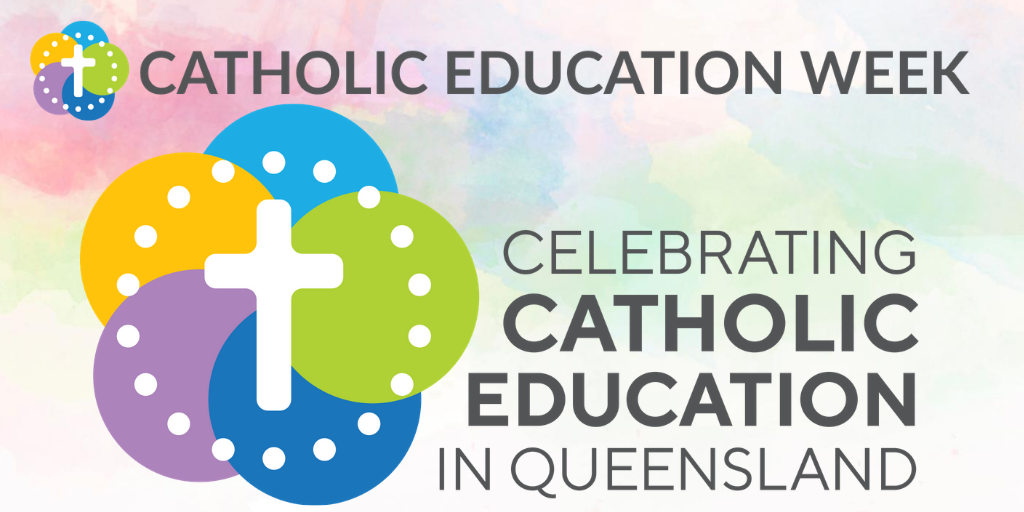 In Catholic Education week, we celebrated the ways in which Catholic education strives to make a difference in the lives of those in our schools and in the wider community by challenging young people to live out the message of Jesus and to reach their full potential as compassionate, contributing, life-giving members of society. We also recognised the contribution of three members of our College community.
Congratulations to Tamarra Woods, our College Community Service Prefect, who this week received the Catholic Education Deus Caritas Est Award. This prestigious award was presented by Bishop Tim during the Catholic Education Mass and recognises loving service lived out with a faith conviction. Tamarra's contribution to Community service projects, school and parish life demonstrates her commitment to the Mercy ethos.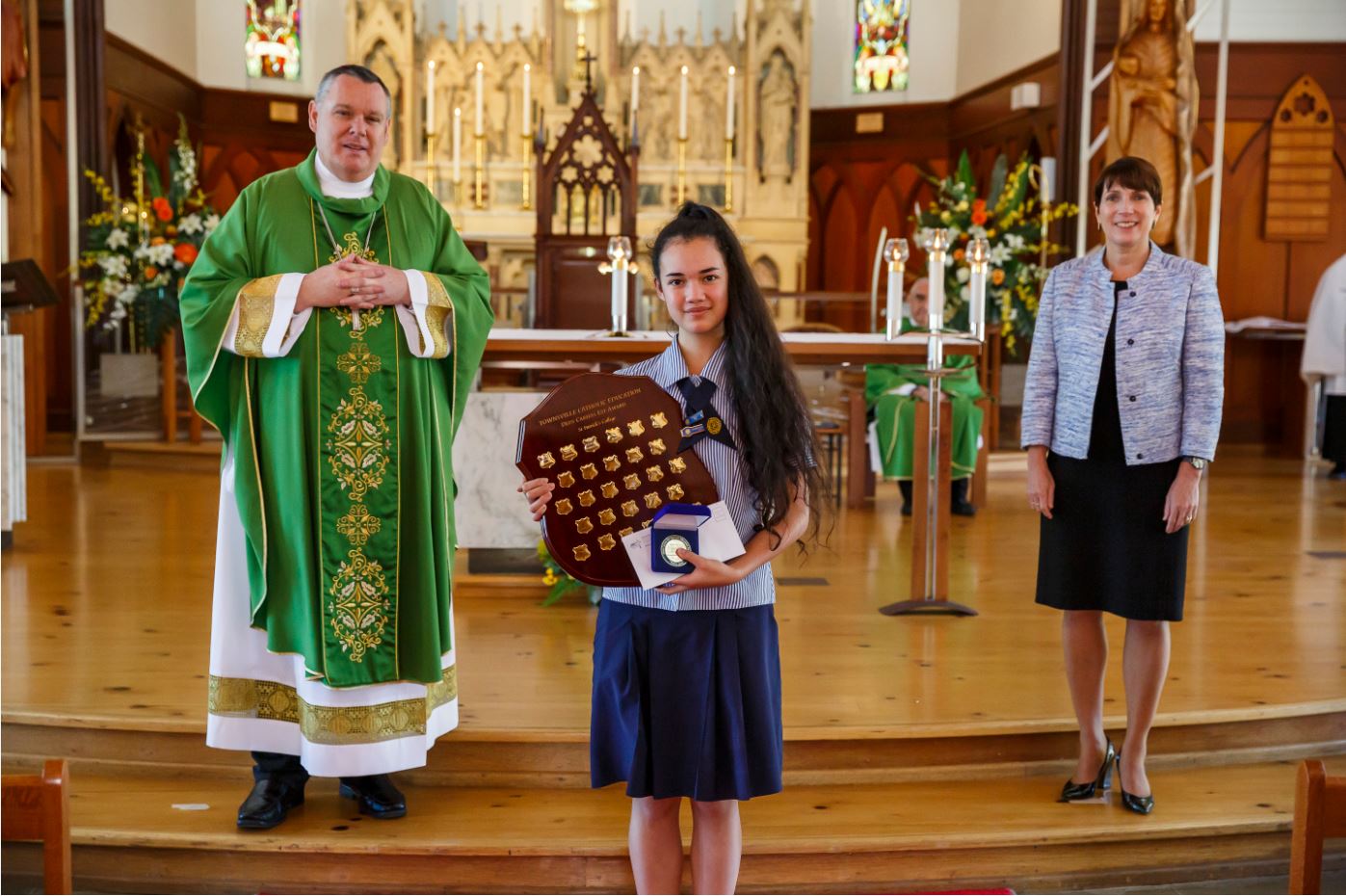 Congratulations also goes to Ms Tracy Nioa on receiving a 'Spirit of Catholic Education' nomination. This award recognises the outstanding contributions of teachers within the Catholic Education community. The nomination celebrates Ms Nioa's extensive career in Catholic schools, her involvement in parish programs, outstanding leadership, and her commitment to empowering all children to reach their potential.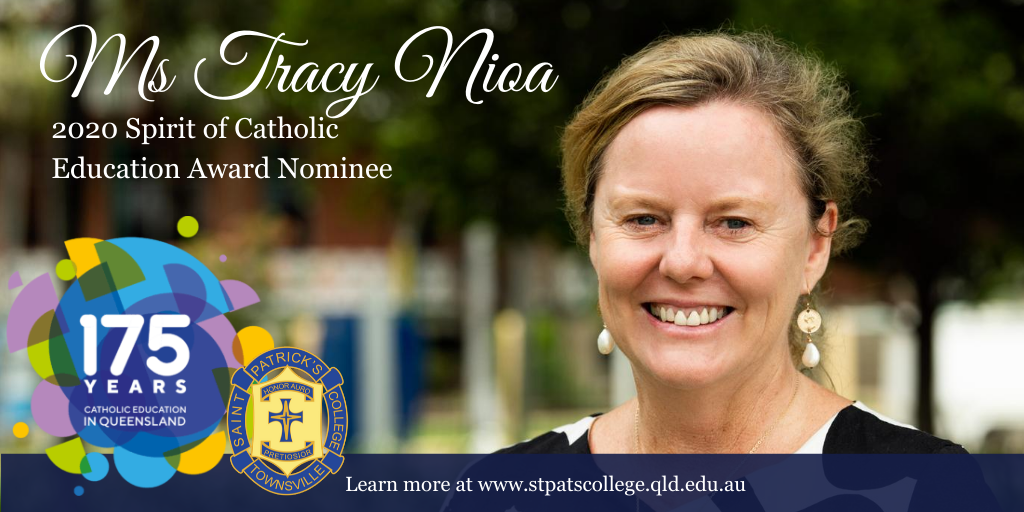 Finally, we congratulate Ms Megan Christie for her nomination for the Aunty Joan Hendriks Reconciliation Award. Ms Christie creates positive change for Aboriginal and Torres Strait Islander students in her role as both teacher and Director of Boarding. Ms Christie is dedicated to supporting staff and students to develop an improved understanding of Indigenous cultural heritage in our Catholic school community.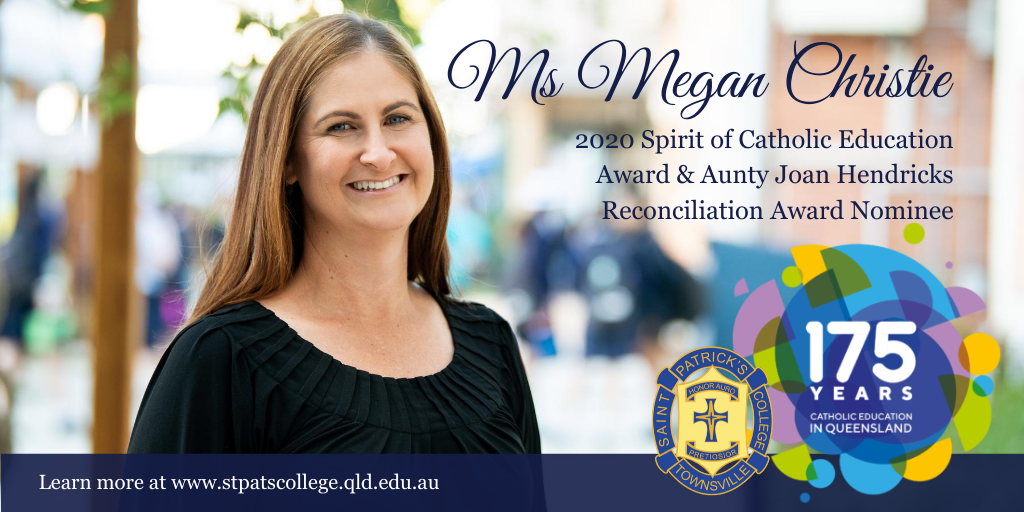 During Catholic Education Week, Mercy Girls In Action led a variety of fun and informative activities. They also continued their fundraising for Mercy Works, an agency of the Sisters of Mercy that supports education, health care, and social and spiritual well-being of those who are poor or displaced.
Youth Ambassadors Forum
On Monday, our Year 11 Youth Ambassadors, Peta Dickinson and Maddison Warren, along with College Chaplain, Ms Veukiso, attended a Diocesan Forum, led by Bishop Tim, where they and other young people discussed ways in which to make a youth-friendly and youth attracting Church that:
You would want to be part of
You believe is the direction in which Jesus and the Holy Spirit call us
You would be happy to invite your friends to
You would be happy to invite members of your family and relatives to
You would invite disconnected, disengaged people to.
You would work with others to build
The girls were able to work collaboratively with other youth representatives and present their ideas to Bishop Tim.
TOGETHER WE PRAY
God of this brand-new day,
You have filled the world with life through the gift of the Spirit.
As we gather this week to celebrate 175 years of Catholic Education in Queensland,
We ask that you continue to pour out your Spirit upon us all,
so that each one of us will be strengthened to take your Word into our world.
We make this prayer in the name of Jesus our Lord.
 Amen.