FACULTY NEWS
HOSPITALITY
Year 11 Hospitality Practices students have been busy this term learning about Casual Dining and exploring different Soups and Noodle dishes. For their assessment they had to create a Soup or Noodle dish that would be suitable to serve at an event. It had to be prepared and cooked in one lesson and presented professionally. There was lots of different cultural dishes created for this project and all students successfully completed the task.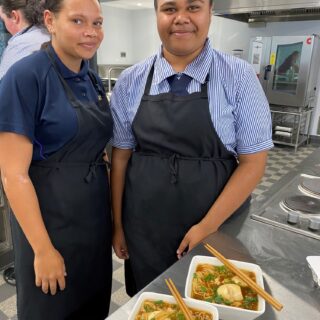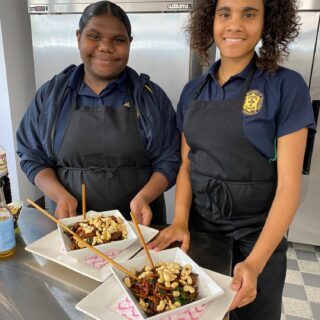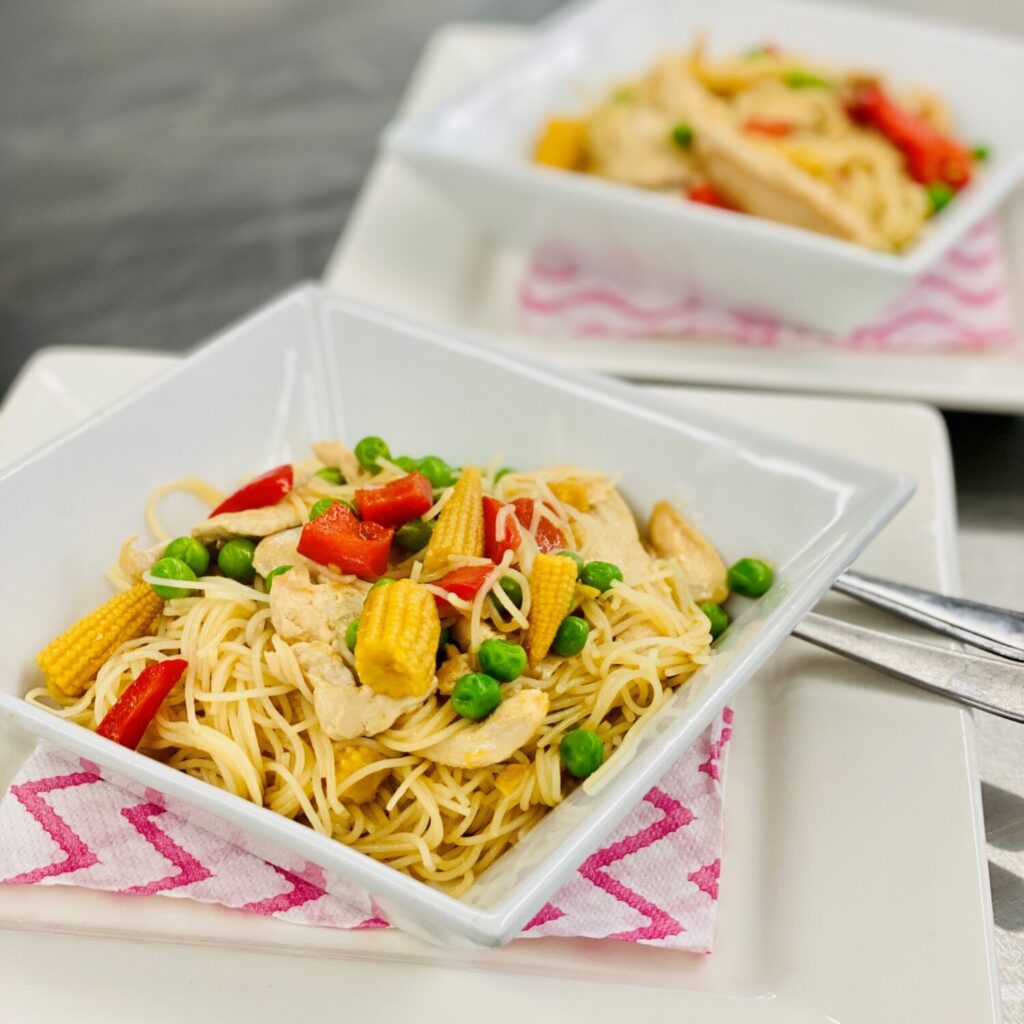 Ms Camille Flores
HEAD OF DEPARTMENT – HOSPITALITY & FUNCTIONS.  E: cflores@stpatscollege.qld.edu.au
LIBRARY NEWS
As we welcome the First anniversary of our wonderful library opening, it is a great time to reflect on the year that has been and our achievements over this time. Many new social initiatives have grown from the introduction of the new space including The Chess Club, The Library Club, The Politics Club, Reader's Cup meetings and Debating. 
To guide the academic focus of the College, we have introduced Data bases to bolster research. I am currently trialling more to ensure we have the best resources available for all of our students. eBooks have had a 70% increase in borrowing over the 12 months, the Research Computer located on the Circulation desk has ensured information sessions are accessible to all, and they have familiarity with the Wheeler's platform which delivers eBook and Audio book borrowing for all students.
Many displays have been created over the last 12 months, enticing students to boost their love of literacy and to peak their interest to read outside their comfort zone. My favourite display is the current NAIDOC Week display, created in collaboration with Yr 12 students. This term we will celebrating Catholic Education week and once again create the beautiful Mercy Roses as a lunchtime activity. It is such a joyful activity, we all look forward to it each year.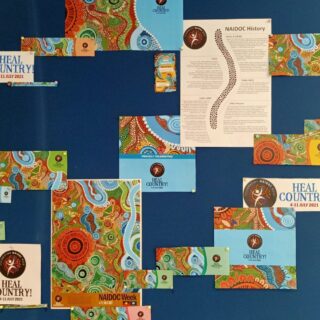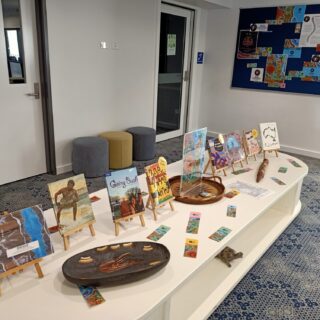 The Cultural Corner has been a success with easy to find resources that are enjoyed by all and daily. The collection is added to regularly and I am always on the look out for exceptional and informative books to acquire to boost the collection. Student led acquisition is proving popular, with the list growing each day. This type of acquisition model ensures a relevant collection in relation to our student base as opposed to ad hoc purchasing of materials in hope they will be discovered. It is exciting to see students share their favourite series with their peers.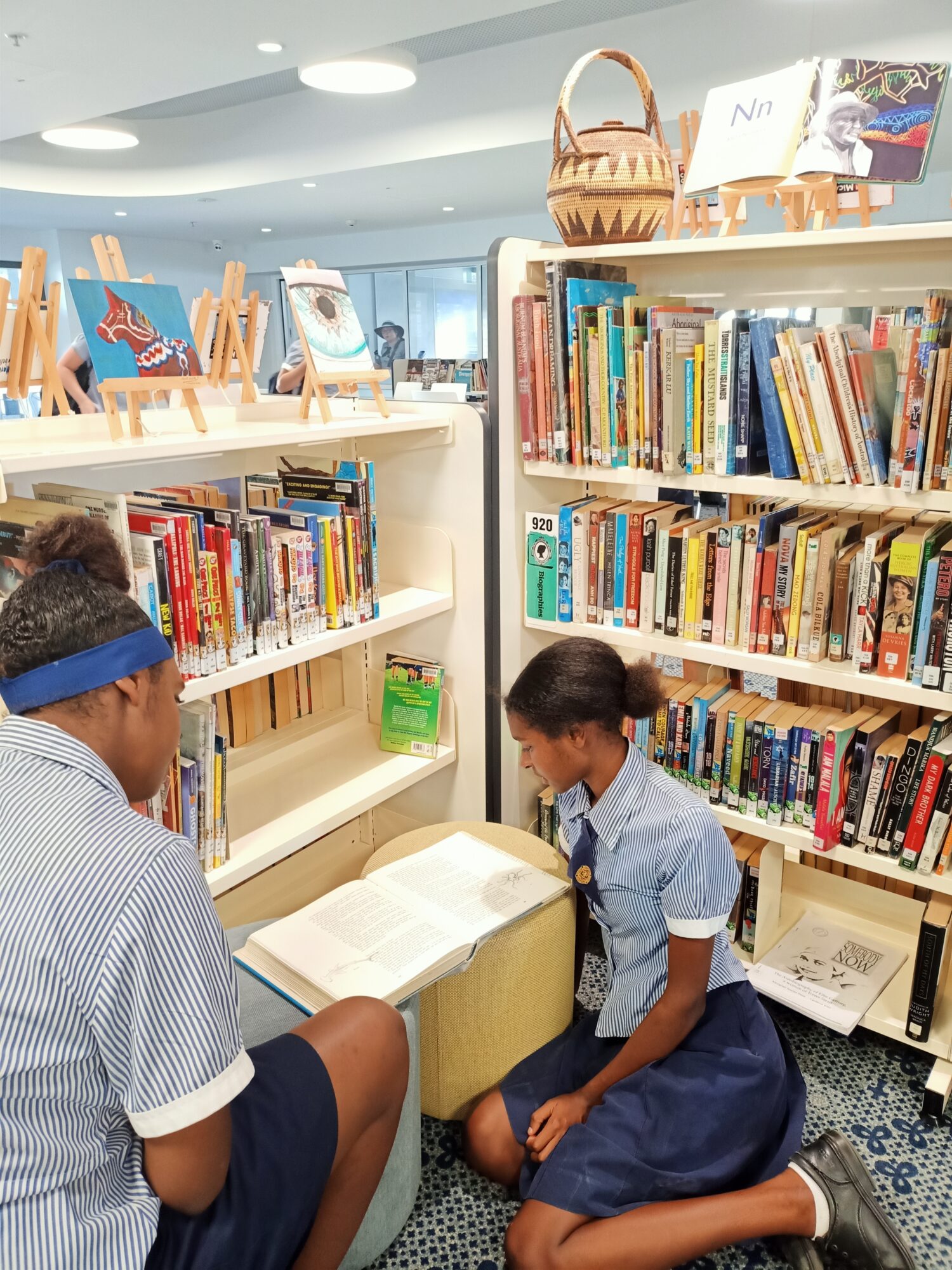 This term, we look forward to creation of props to accompany Book Week displays and the associated activities which come with annual celebration of all things literary. This year's theme is, "Old worlds, new worlds, other worlds". The highlight this year will be a teacher versus student Banana-grams challenge and read-aloud sessions at lunchtime discovering "Other Worlds".
Ms Marie Jerome
LIBRARY COORDINATOR. E: mjerome@stpatscollege.qld.edu.au