COLLEGE NEWS
MUSIC NEWS
In the last few months, St Patrick's College Townsville Music students have been invited to perform the national anthem or halftime entertainment for the NBL1 Basketball competition at Townsville Flames and Heat games. With the season coming to an end, congratulations must be extended to Harper Weekers, Amelia Betcher, Riley Triffett-Driessen and Bridget Baxter who have all performed the national anthem for these games.
Our Taiko Drummers helped raise the roof at games on the Friday 16th July. Students were invited to play for the halftime entertainment and did a wonderful job representing the school, filling Murray stadium with their big sound. The girls were rewarded with tickets to watch both games, and were most impressed to see Thrones House leader, Ms Jaimee Seebohm, who plays for the women's team, the Townsville Flames. Thank you to Mr James Jellyman for his support for students on the night.
On Saturday 7th August, Year 7 Performing Arts students will also have an opportunity to perform their collaborative piece from The Greatest Showman. Thank you to Ms Butler for working with students to prepare them for this performance.
MULKADEE
We had a number of students involved in this year's Mulkadee festival and they had an amazing time. We have received information from the Townsville Catholic Education office that they are currently creating a keepsake for each student who participated in Mulkadee, and will deliver these to the College for distribution soon.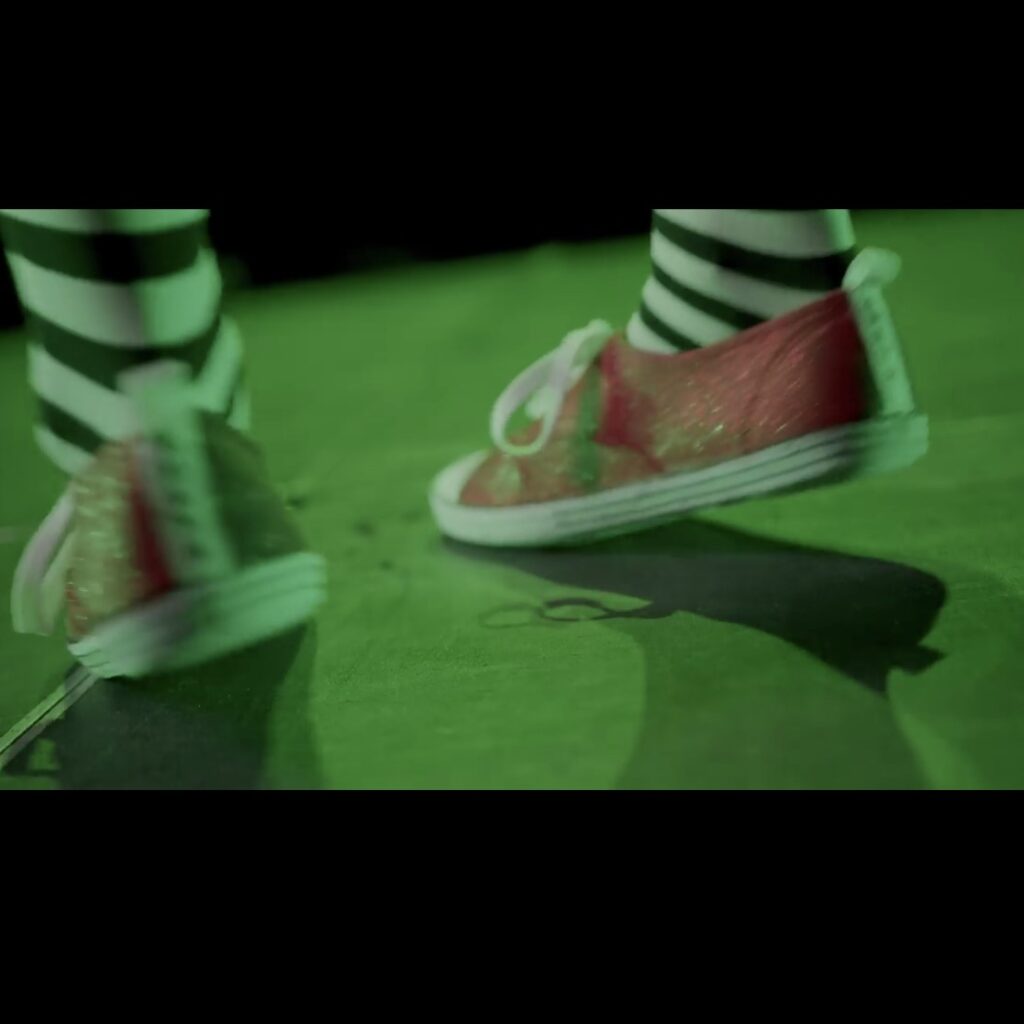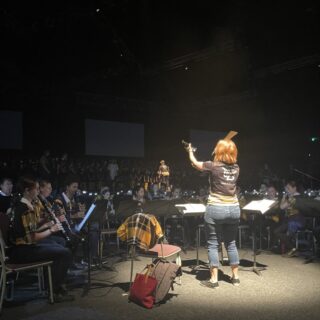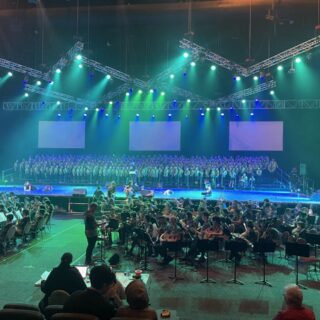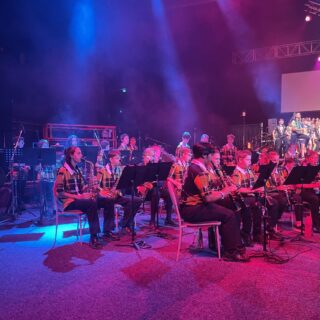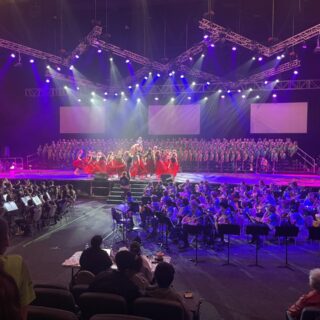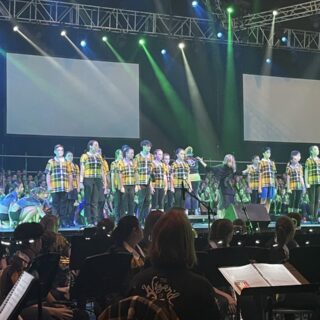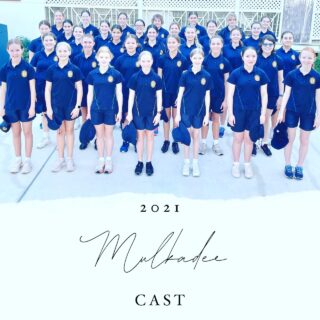 COMMUNITY ARTS PROJECTS
Music staff have been making a concerted effort to get St Patrick's College Townsville students involved in community music projects to extend their learning and practical experience. Saxophonists, Esha-Lee Dalwood and Summer Donnelly have been invited by Mr Jellyman to join The Townsville Concert Band, which will be performing next month.
Likewise, Amelia Betcher and Bridget Baxter are two of the youngest cast members to be invited by Alyssa Kelly to join the adult cast of Charlie and the Chocolate Factory for the Townsville Choral Society. These students have proven to be outstanding in their discipline and Music and Drama teachers are very proud of their efforts.  
Prior to the Australian Festival of Chamber Music cancellation due to COVID, the College received a visit from some professional musicians who took our String Ensemble for a workshop intensive. What a wonderful opportunity for our budding musicians!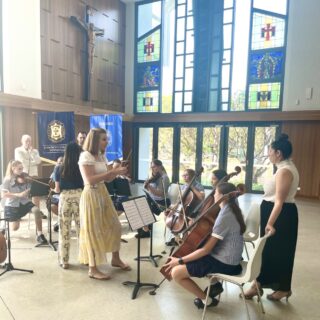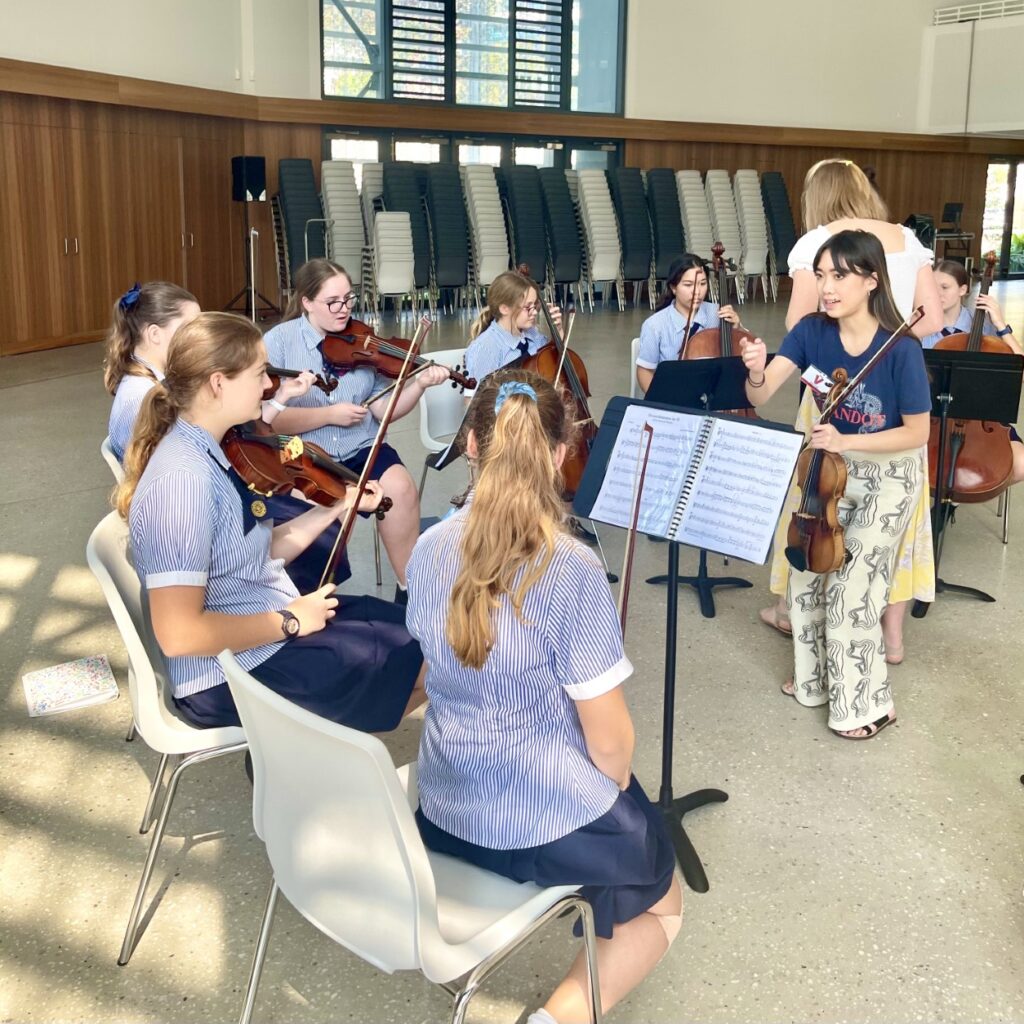 Ms Alyssa Kelly 
HEAD OF DEPARTMENT – DRAMATIC ARTS & PERFORMANCE.  E: akelly@stpatscollege.qld.edu.au
CHALLENGE GAMES
A student team, lead by Mrs Noia, recently attended the annual Challenge Games Carnival at the Townsville Red Track. Our students demonstrated outstanding teamwork and thoroughly enjoyed the competition. Well done to all of the girls and staff helpers involved, including Mrs Noia, Mrs King, Mrs Andrews and Ms Rush.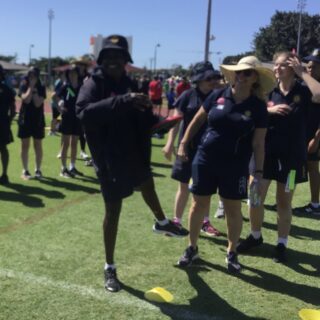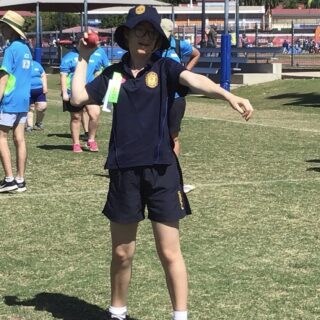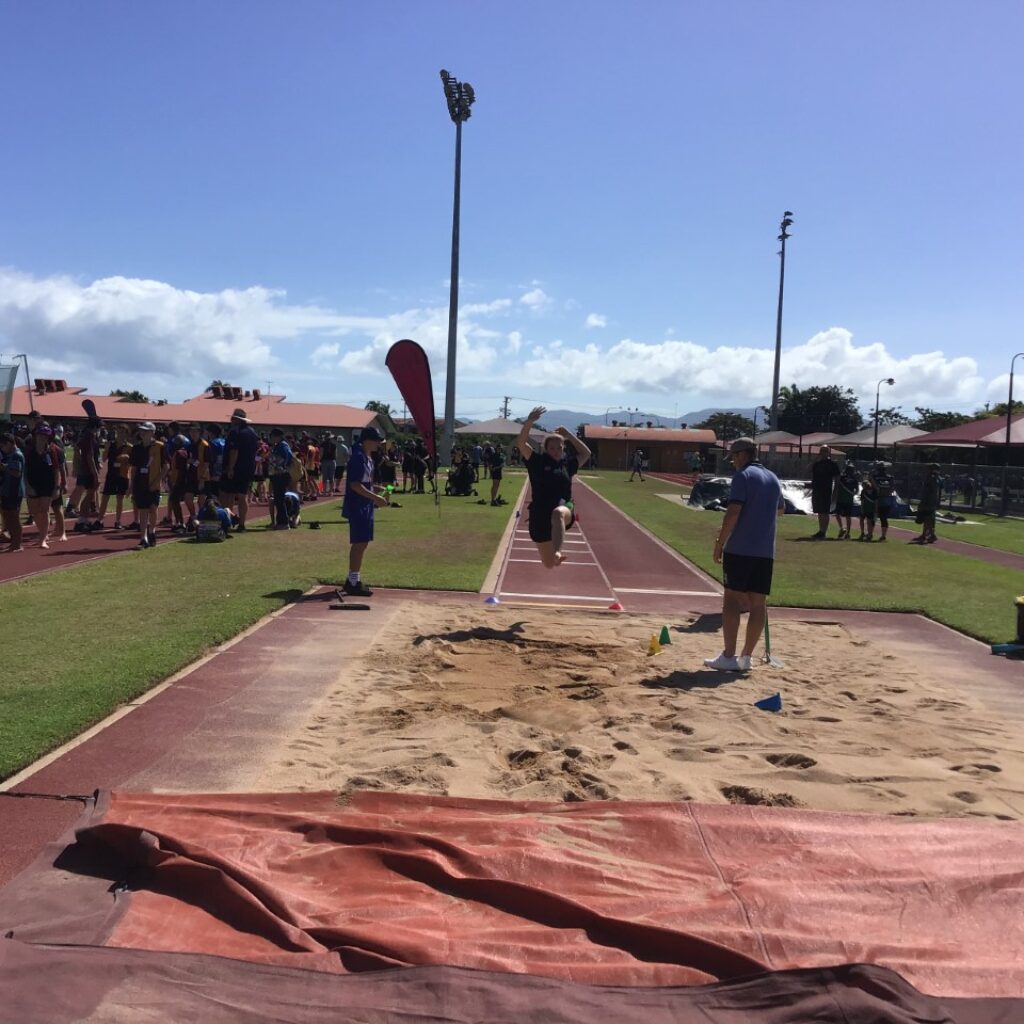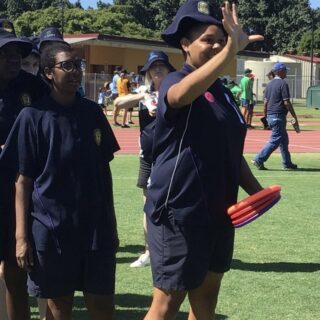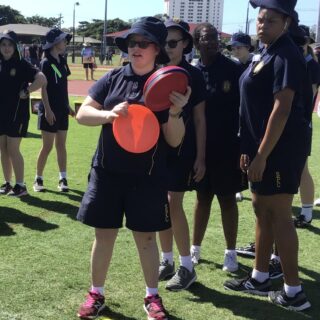 CONSTITUTIONAL CONVENTION 
Over the past few weeks, Ms Hansen has prepared two teams in two separate Constitutional Convention forums. The students involved have demonstrated a keen understanding and interest in the various facets of law. Year 11 students, Ruby Larrazabal and Flora Nona, who were selected to represent the College and did so with distinction. Congratulations to Flora Nona who won the Aboriginal and Torres Strait Islander Constitution Convention.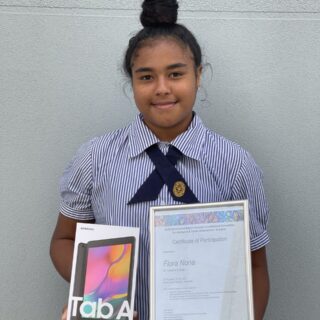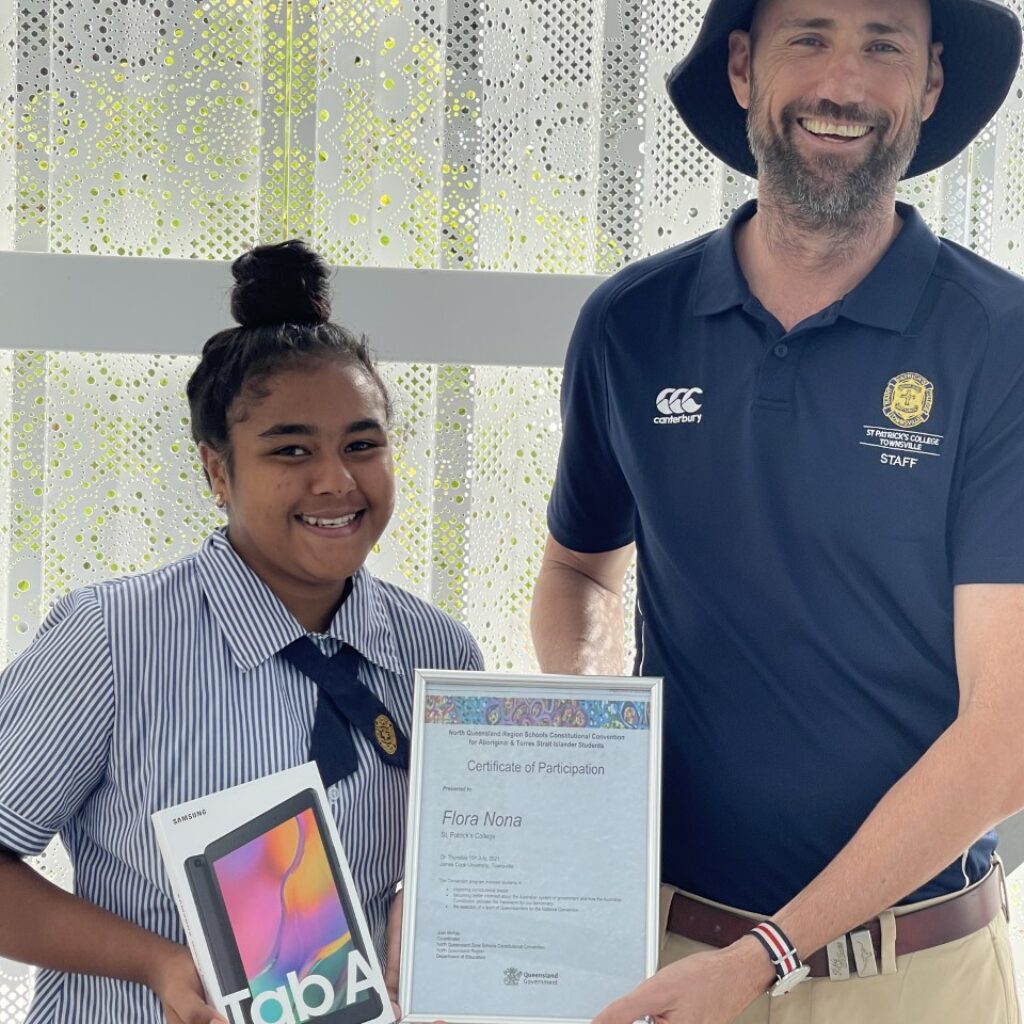 SHEP
Year 10 student musicians, Georgia Frakes, Emma Watts and Chloe Ferrara have all been selected to attend a State Honours Ensemble Program (SHEP) intensive later this year. This is a wonderful opportunity for each student to work with professionals and other like-minded students in order to build their musicianship skills. Congratulations, girls!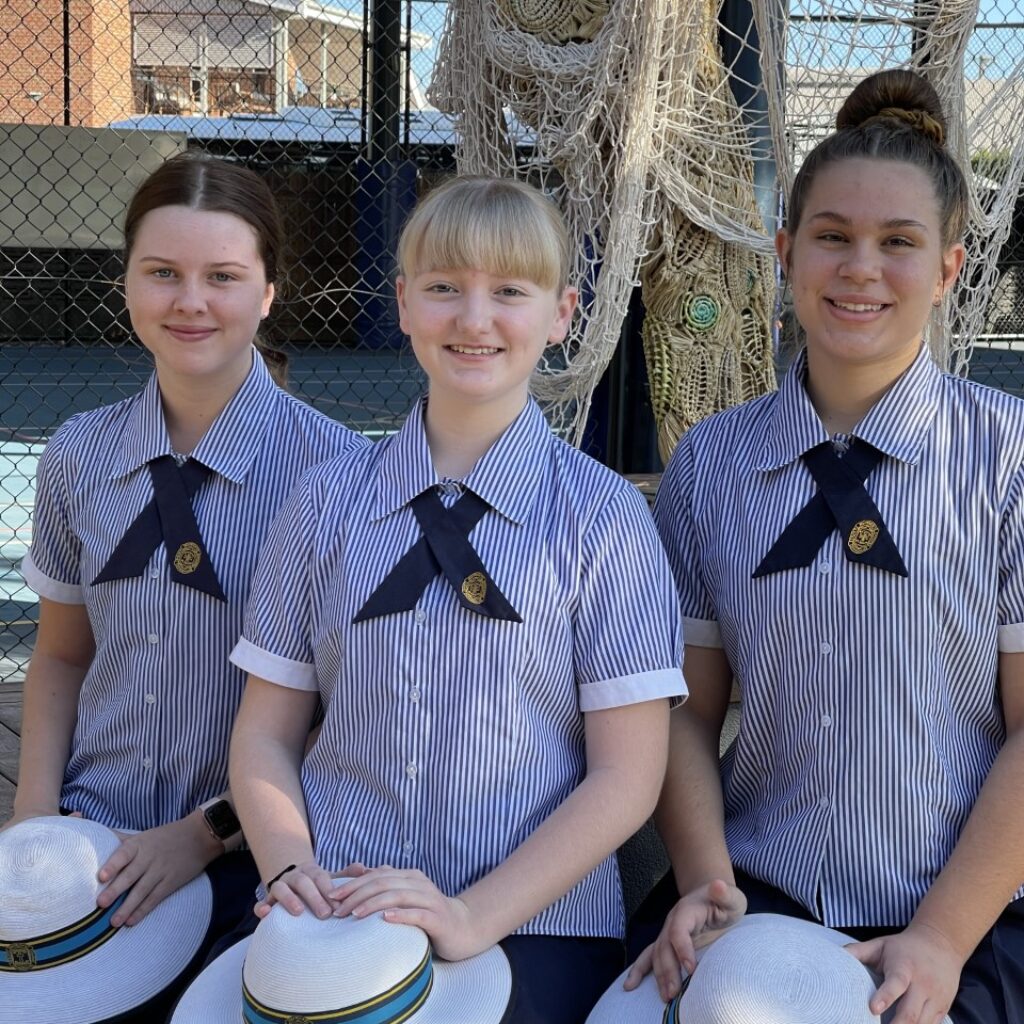 STRAND EPHEMERA
Last week, The Strand was awash with colour, movement and creativity. Our Visual Arts students spend time examining and reflecting on each of the Artwork installations, but found two pieces particularly captivating…and no wonder. Crafted by our own Visual Arts teacher (in partnership some other local artists), Mr Pope had submitted two pieces and both were fantastic.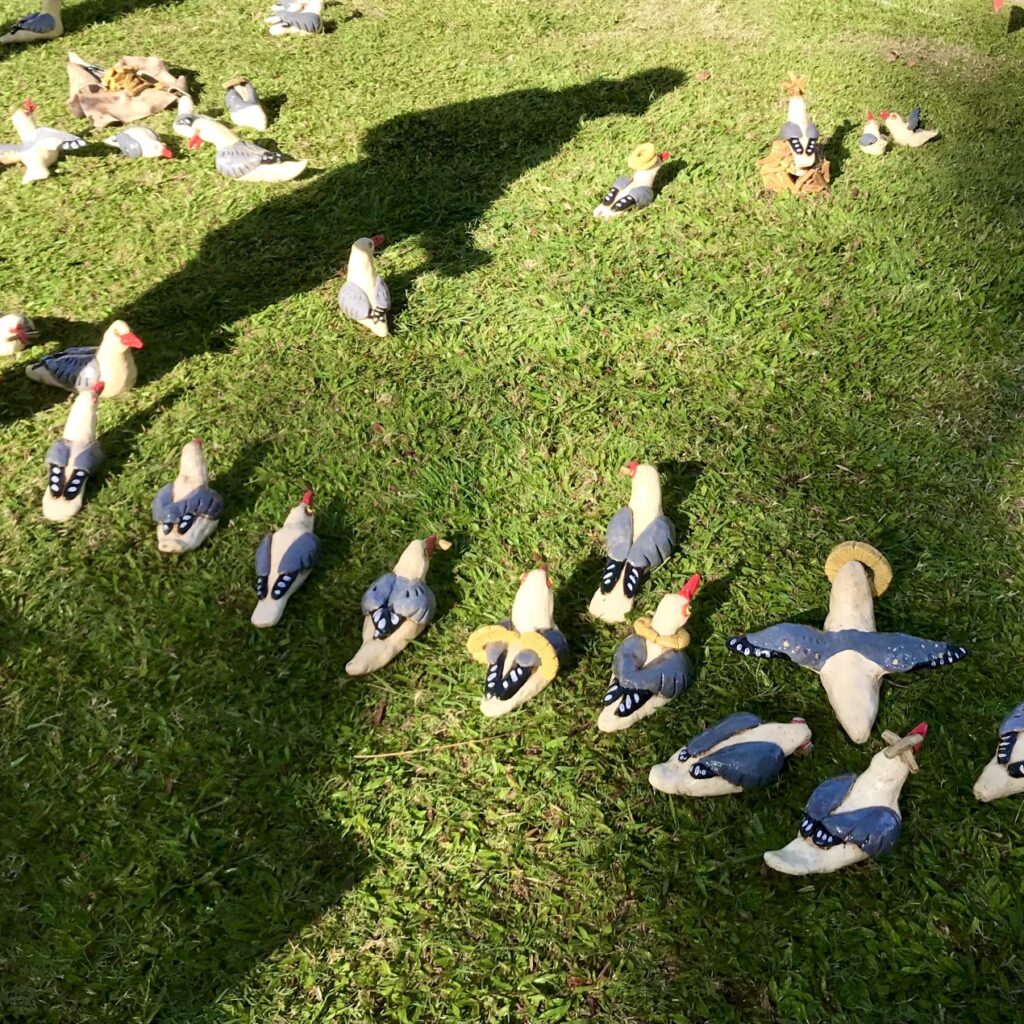 Artists: The Cadaghi Pottery Collective – Linda Bates and Michael Pope
Artwork: "The Great Chip Scrap" Ceramic installation
(During the set up of this installation, real seagulls tried to fight the ceramic birds and steal the ceramic chips!)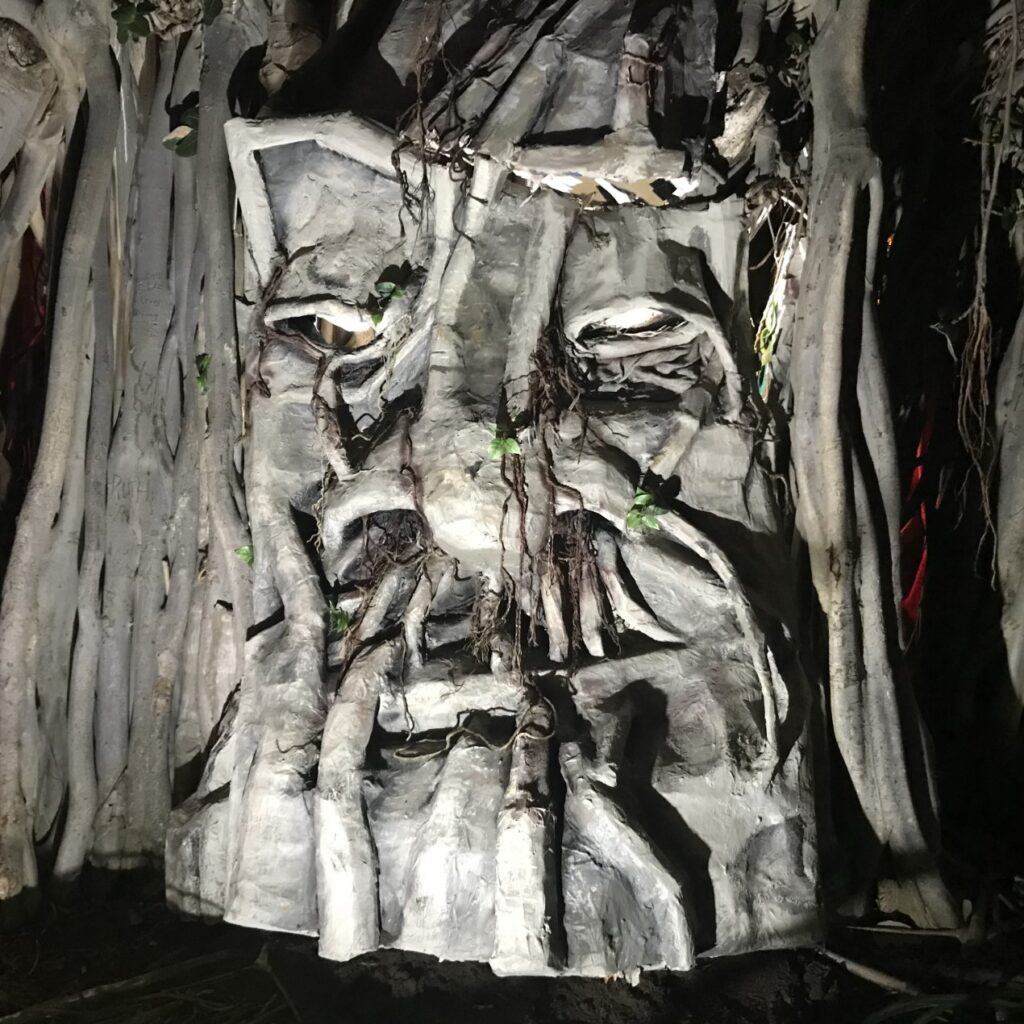 Artists: Tree & Leaf – Aaron Ashley and Michael Pope
Artwork: "Scarewood" Mixed media
The Wilson/Ryan/Grose Lawyers People's Choice went to this magnificent artwork ("Scarewood").
TOWNSVILLE SHOW WINNER
Passionate about the art of floristry, Year 8 student Acaciah Collinson made five arrangements for the Townsville Show, winning four 1st places and two Show Championship Awards for her beautiful and creative work. Congratulations, Acaciah!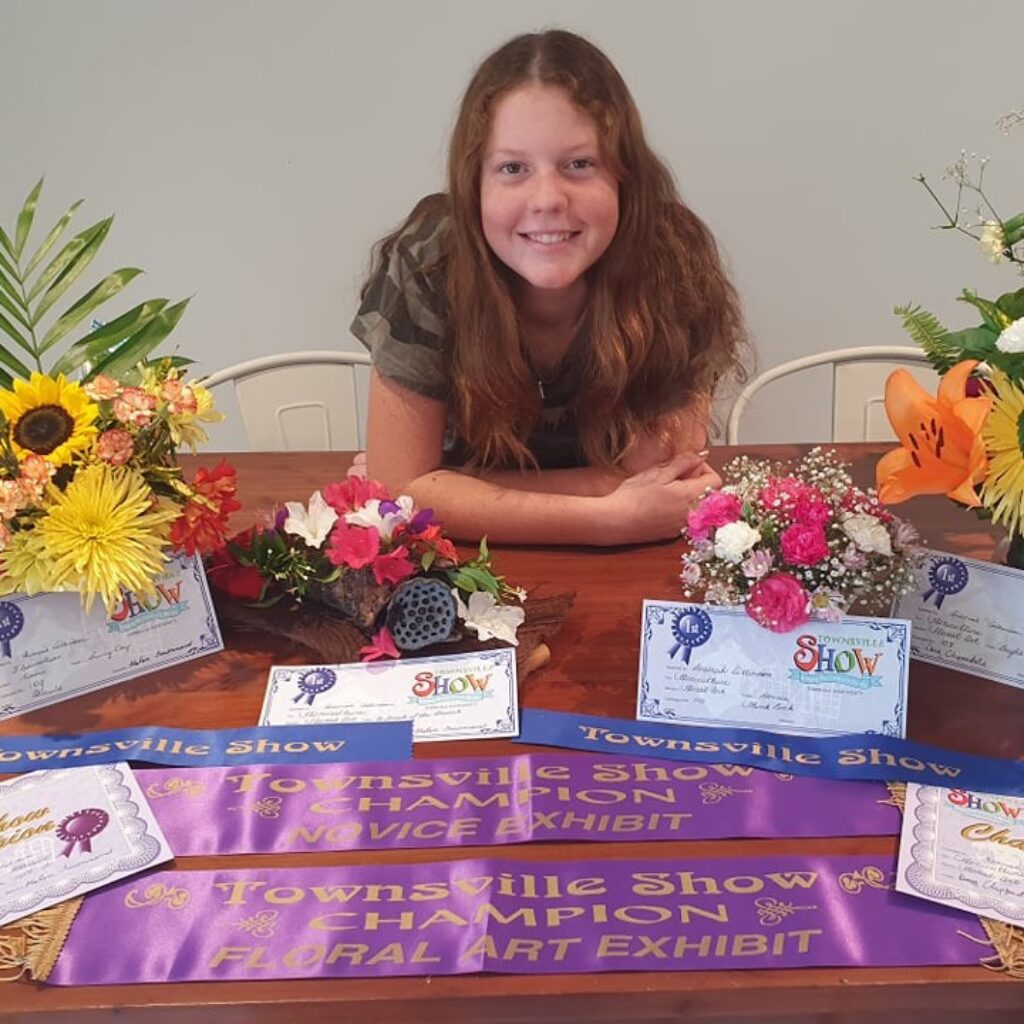 INTERSCHOOL DEBATING
Both the Junior and Senior Debating teams are through to the finals. These young women have worked diligently throughout the year, showcasing their intelligence, quick thinking and preparedness over a wide variety of topics. We wish the teams the very best next week.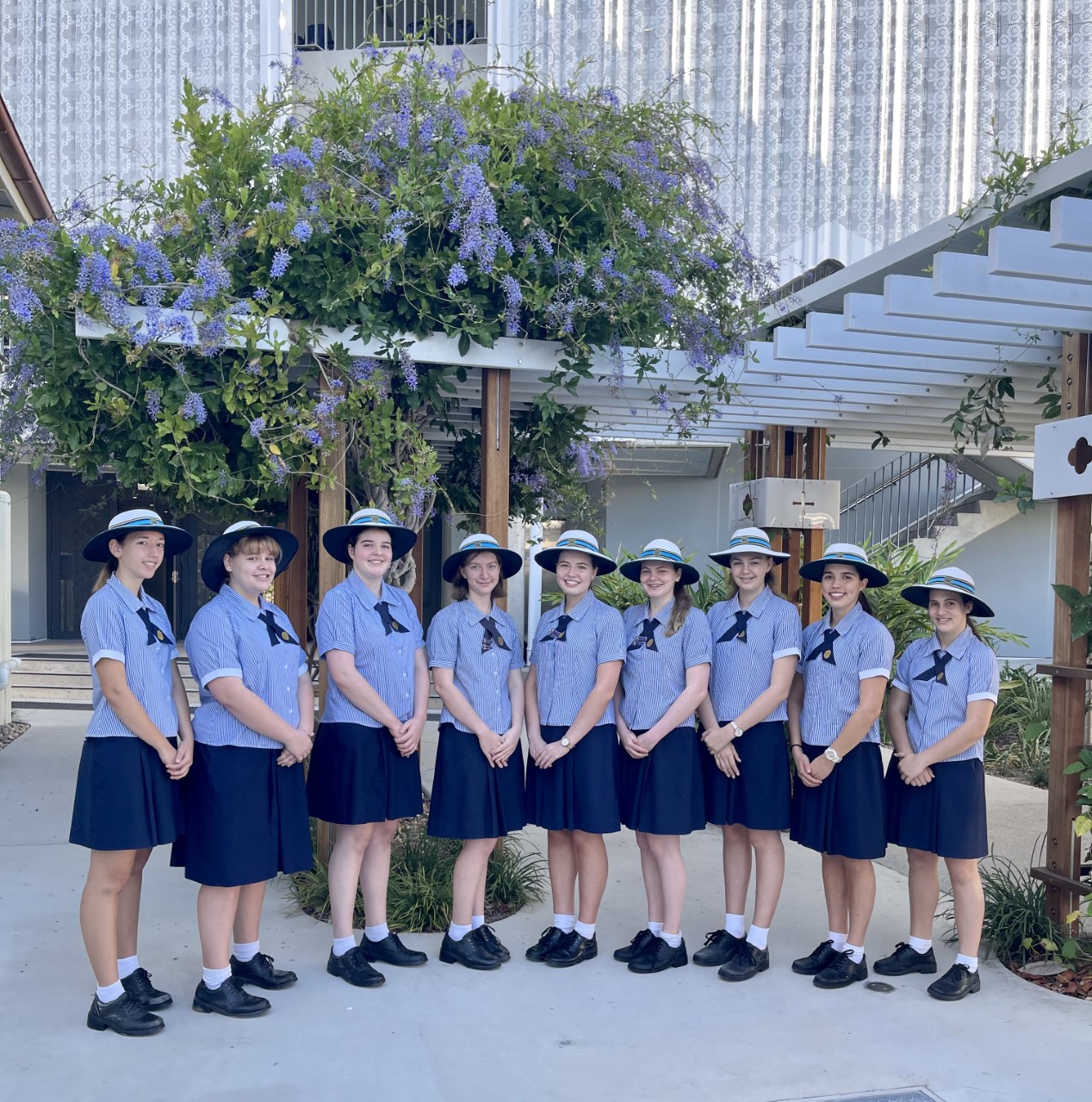 (absent: Neave Eaken, Sarah Mosch and Maddy Winks)