DEPUTY PRINCIPAL – ACADEMIC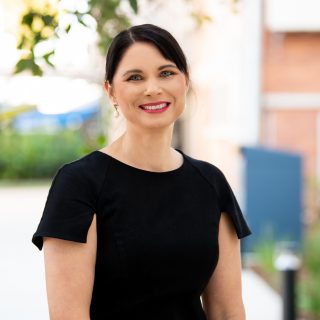 Congratulations to all our Year 7 and 9 students who participated in the 2021 NAPLAN tests in Week 4. Students are to be commended on their positive attitude throughout the three days of testing. Students were prepared with the correct equipment, on time to each session and showed true determination in attempting these tests. 
As we enter the final few weeks of term it is important that students are well-prepared for their upcoming assessment and have implemented good study habits to assist them. One important strategy to manage time is to ensure that students regularly refer to the Assessment Calendars and Exam Blocks on the College Website.
Some further helpful hints to prepare for exams include:
Start Early – don't leave your study until the week before the exam.
Plan a Study Timetable – this will ensure a certain amount of time each day is allocated to study. Students will find study timetables in their College diary on pages 18 to 21.
Find a place that is quiet and not distracting.
Turn off social media, text messages and phone calls to avoid interruptions.
2022 SUBJECT SELECTION EVENINGS
A friendly reminder that 2022 Subject Information Evening will be held in Week 8. This evening allows parents and students to find out information about choosing subjects for 2022. 
Held on Wednesday, 9 June 2021 in the Auditorium, the night will be broken into the following sessions:
Year 8 2022 – 5.30pm
Year 10 2022 – 6.00pm
Year 11 2022 – 6.45pm
This event is compulsory for students in these year levels and students must attend in their College academic uniform. Following the evening, Heads of Faculty and teachers will be available to discuss specific subject choices in the College Library.
Due to COVID-19 restrictions parents/guardians will be required to use the COVID tracking up to sign in at the event. Entry will be via the Strand Convent Gate with exit only via the Fryer Street Gates.
YEAR 12 EXTERNAL EXAMINATION TIMETABLE
The Queensland Curriculum and Assessment Authority (QCAA) released the 2021 General and General (Extension) External Exam Timetable for all Year 12 students.
Further information in relation to preparing for External Assessment as published by the QCAA can also be found on their website. 
REPORT CARDS
Report Cards will be issued in the June/July holidays to all year levels via email. 
Year 7 to 10 students will receive a Semester 1 Report, Year 11 students will receive a Unit 1 Report and Year 12 students a Unit 3 Provisional Report.
If your email address has changed please advise the College Office to ensure our records are updated and you receive your daughter's report.
Amy Byrnes
DEPUTY PRINCIPAL – ACADEMIC