CAREERS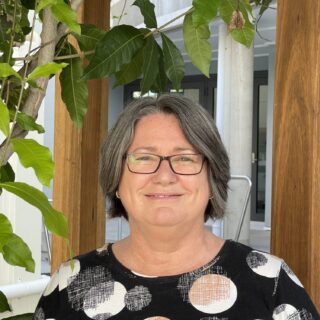 NATIONAL CAREER WEEK 
Held in Week 5, Nation Career Week witnessed a hub of activity in the Library with events each day. Including the Launch of Year 13 Expo (Virtual); a visit by the ADF; workshop on how to write an effective resume.
YEAR 12 INFORMATION – IN BRIEF
A number of universities are promoting early offers and JCU forms have been emailed to students.
Carrie Smith from CQU spoke with students during our Career Lesson on Wednesday 26 May. She addressed the Principal's Recommendation Scheme – the CCU's New Medicine program (NB: UCAT is required for this programme https://www.ucat.edu.au/ucat-anz/ucat-anz-2021/  late booking deadline is 31 May). She also cover the SUN program and their STEPS program. For more detail please go the College's career website.
Parents can still book Career Preparation Interviews via the Parent Lounge.
AMAZING OPPORTUNITY – AVIATION EXPERIENCE FOR ADF CANDIDATES
Year 12 students Summer Donnelly and Piper James attended the Women in Defence event at the RAAF Base, Townsville on Tusday 25 May. The intent of the event was to inspire candidates who have an interest in aircrew and aviation roles, to pursue a career within the Australian Defence Force. Participants were able to explore static aircraft and interact with aircrew, groundcrew, and support staff. The event culminated with all participants getting to go for a flight in a Chinook helicopter around the Townsville region.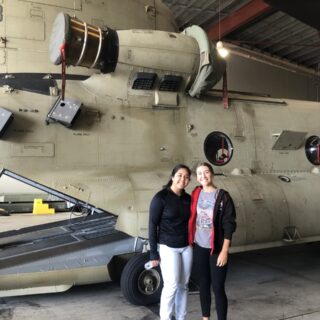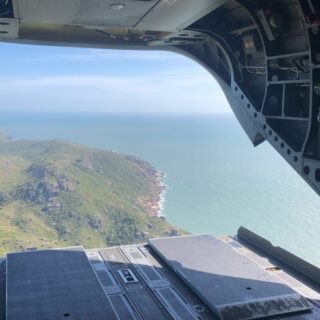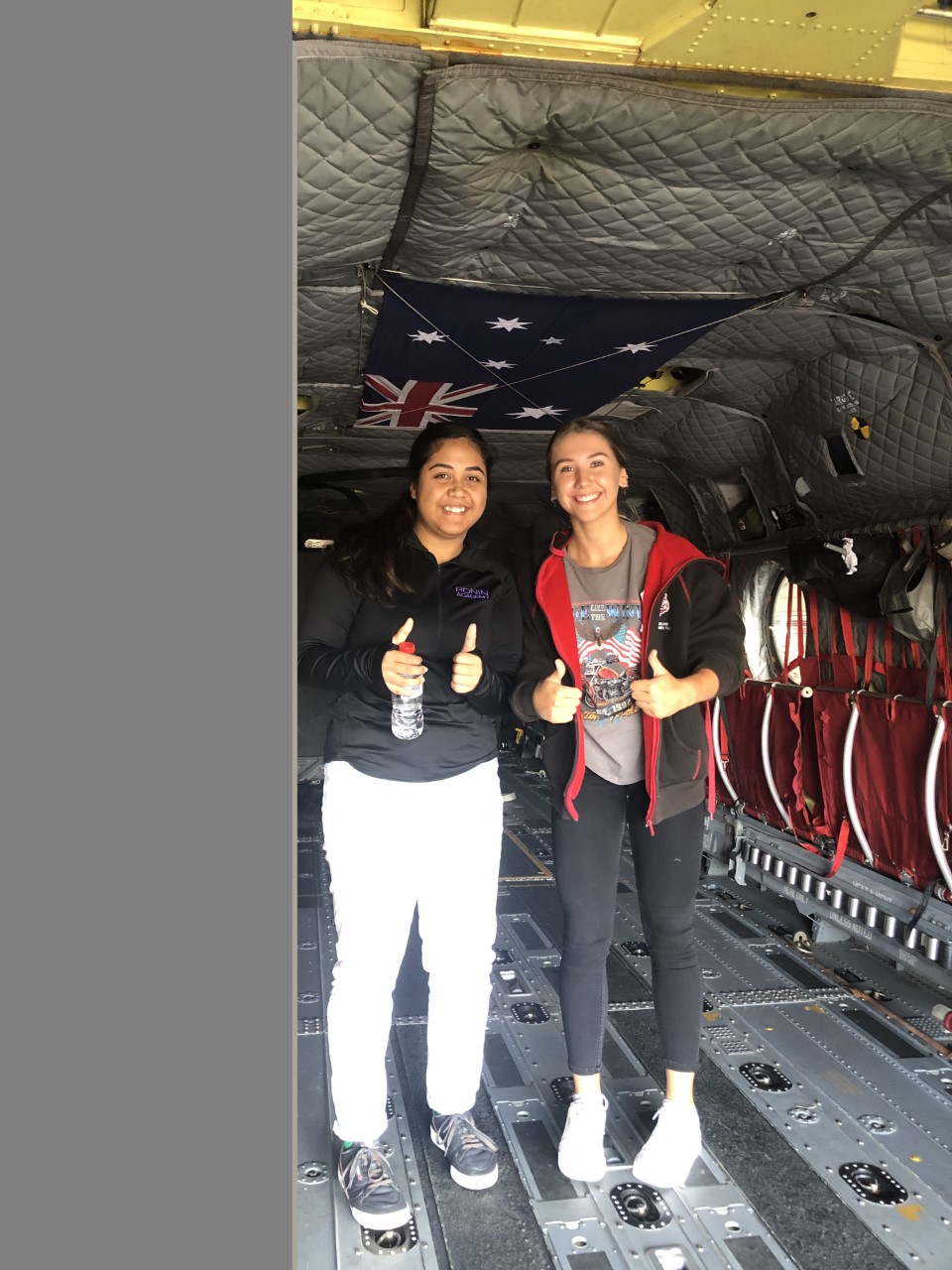 Ms Catherine Rentoule
HEAD OF FACULTY – CAREERS & VOCATIONAL TRAINING. E: crentoule@stpatscollege.qld.edu.au