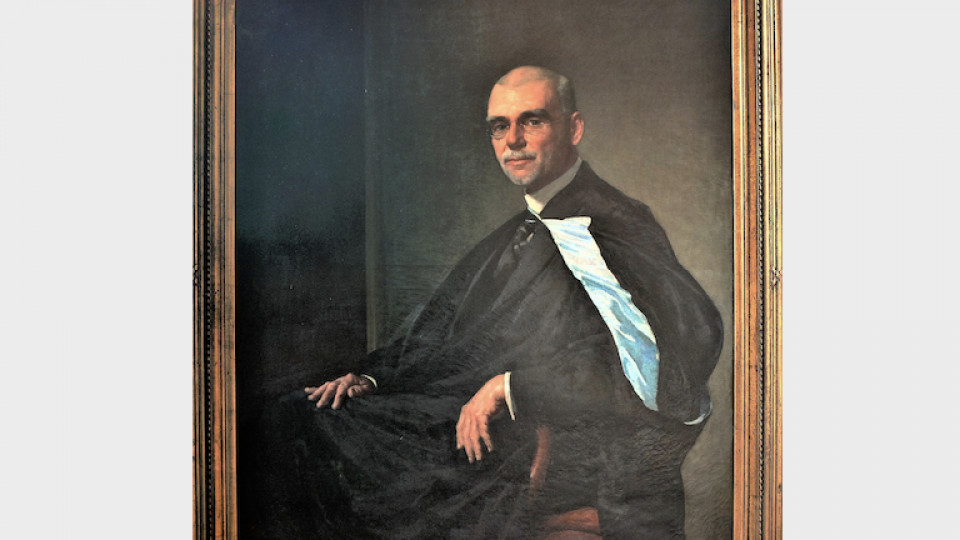 The Archibald Prize Challenge – can you help?
The Archibald Prize was the first major prize for portraiture in Australian art. From its beginning The Archibald Prize has provoked controversy, while recording the changing face of Australian society. Numerous legal battles and much debate have focused on the evolving definitions of portraiture.
Soon to be celebrating 100 years, it was first awarded in 1921 after the receipt of a bequest from J. F. Archibald, and the Archibald quickly became a prize eagerly sought by artists. Not only because of the money it offered and the public exposure it generated, but because it also gave portrait artists an opportunity to have their work shown in a major gallery. Every year many enter (even from this archivist!) in the hope to be one of the fifty artists chosen.
Fort Street has been well represented in the final Archibald Prize section in the past. The portraits that we know of include:
– Finalist for 1926 – Norman Carter's portrait of Fort Street principal, A J Kilgour (Fort Street Archives Collection).
– Finalist for 1948 – Henry Aloysius Hanke's portrait of Fortian (c.1890s), His Honour Judge Perdriau (unknown location).
– Finalist for 1973 – Vaike Liibus' portrait of Fortian (1914), The Hon Sir Percy Spender (Fort Street Archives Collection).
The Challenge – The Fort Street Archives is attempting to assist the Art Gallery of New South Wales with any information related to past finalists in preparation of The Archibald Prize's celebration of its 100th birthday in 2021. To mark the occasion, the AGNSW will present 'Archie 100', a national touring exhibition exploring the history of the Prize in its centenary year.
Do you have information about or images of any Fort Street connections to the Archibald Prize finalists over the years? The AGNSW does not know the current location of many of these works, most of which will be in private collections, and they are hoping to discover other information, including images and details of the sitters. This includes images or whereabouts of Hanke's portrait of His Honour Judge Perdriau.
Are you able to help? If so, we'd love to hear from you.
Iain Wallace – School Archivist