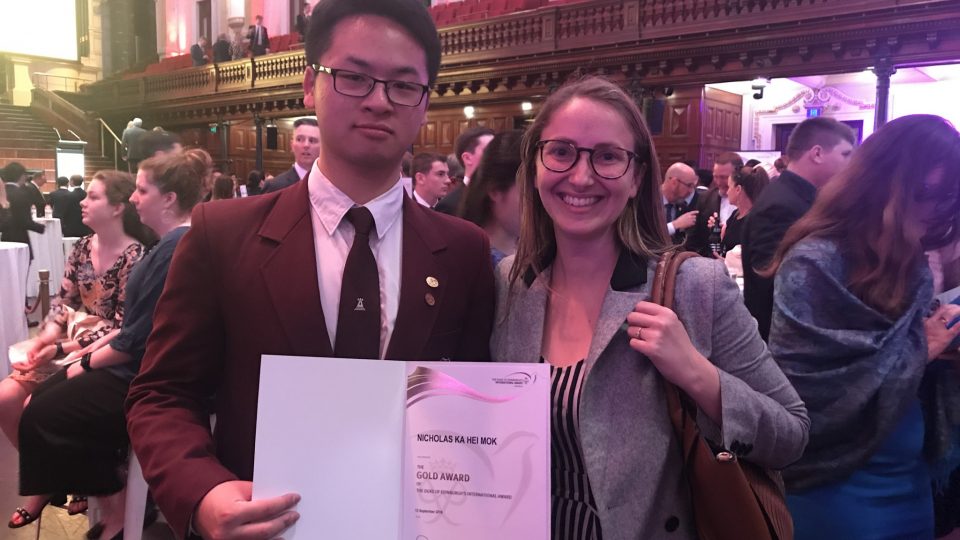 Gold Duke of Edinburgh Award
Congratulations to Nicholas Mok of Year 12 who was presented with his Gold Duke of Edinburgh's Award certificate at a ceremony at Town Hall by His Royal Highness Prince Edward, who is touring Australia to celebrate 60 years of the Duke of Edinburgh's Award in Australia.
Nicholas was also interviewed by Sky News:
https://www.facebook.com/SkyNewsAustralia/videos/369706967292845/
Nicholas talks about the benefits of the award generally, and in particular about the residential project he did – the Great Barrier Reef excursion organised by FSHS as part of HSC Geography.
Nicholas attended a reception at Government House, together with award participants and leaders from 18 other organisations offering the Duke of Edinburgh's Award program. He was accompanied by the FSHS Duke of Edinburgh Award staff coordinators together with three members of the Duke of Edinburgh student leadership team Madeleine, Angelica and Kabilan, all of Year 10.  They were able to chat to Prince Edward about the Duke of Edinburgh's Award program at Fort St High, and also mingled with the Governor of NSW Margaret Beazley and an ex-Governor of NSW Dame Marie Bashir.