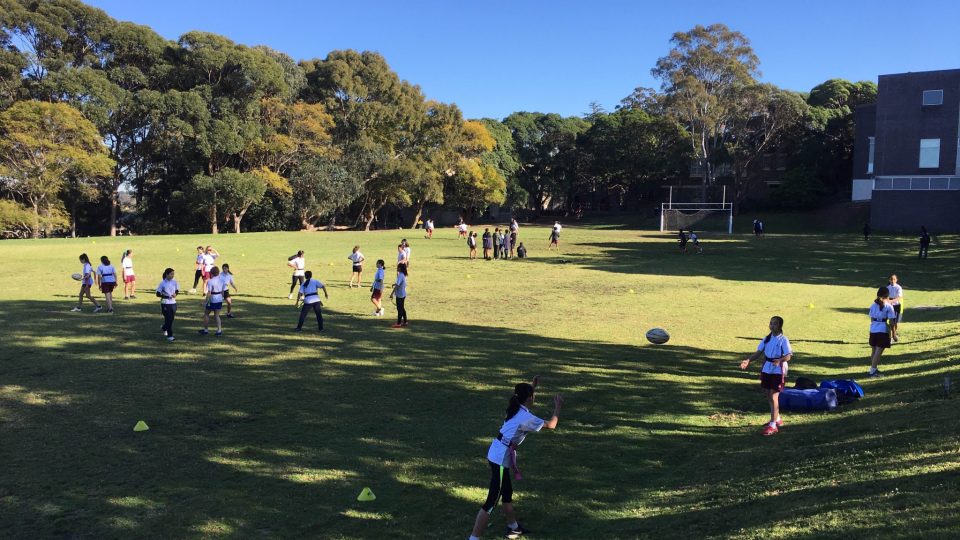 Sport Update
Year 7 Gala Day
The Northern Suburbs Zone Year 7 Gala Day is coming up and our year 10 coaches have been putting their year 7 teams through their paces. Pictured below is one of our girls Oz Tag teams training before school on the oval.
Girls CricketNSW Big Bash Gala Day
Pictured below are students across year 7 and 8 training under the guidance of our year 9 boys for the upcoming cricket gala day. Fort Street has entered 3 teams in the competition which will be held at Petersham Park in Week 10.