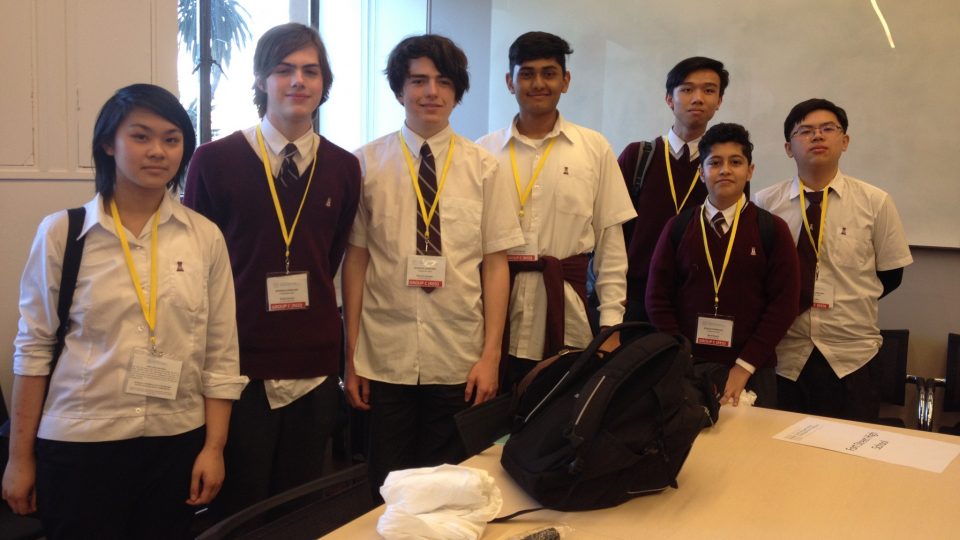 Quantum Computing excursion
On the 4th of September 6 people travelled to UNSW to visit the Centre for Quantum Computing and Communications Technology, directed by Australian of the Year Michelle SImmons. We were invited to tour the world leaders in quantum information systems and in silicon quantum computer science.
For the first 2 hours of the day, we toured a variety of their labs where the researchers prepared silicon for phosphorus doping, carried out the various chemical processes to physically create the quantum computer, cooled the computers to temperatures many magnitudes colder than outer space, and studied the behaviour of quantum systems.
After the tour of the facilities concluded, we got to experience many hands-on activities to help understand the various physics and chemistry underlying quantum mechanics. We started with a quantum entanglement Virtual Reality game with the Oculus Rift, a VR headset. In true Fort Street fashion after a few minutes, having completed the activity, we found a way to play whatever game we wanted on the VR headset. However, one of them was too busy playing Beat Saber to turn down the volume and had music blaring out of his headsets, and that combined with the vigorous hand movements and a large grin it was pretty obvious he was not completing the activity.
After the enlightening VR experience, we breezed through a number of other activities, involving:
A demonstration involving superconductors, levitation and möbius strips
Liquid nitrogen experiments
Semiconductor surface preparation chemistry and a race to clean model silicon chips
We finished the day with a Q&A session with some of the researchers and Michelle Simmons. They talked to us about their path to quantum computing and what inspired them to work in science. We learnt that computer programming is a key skill that everyone should learn, going forward into the age of technology. They finished off the Q&A with a question to the audience about the two fundamental principles of quantum computing. Everyone was too polite to answer and missed out on getting a signed copy of the leading quantum computing textbook.
It was great to see the forefront of new ideas and technologies. We would like to thank Ms Eastment for taking us to UNSW and supervising us while we were there.
Xavier Cooney, Thomas Cannane and Yash Agarwal