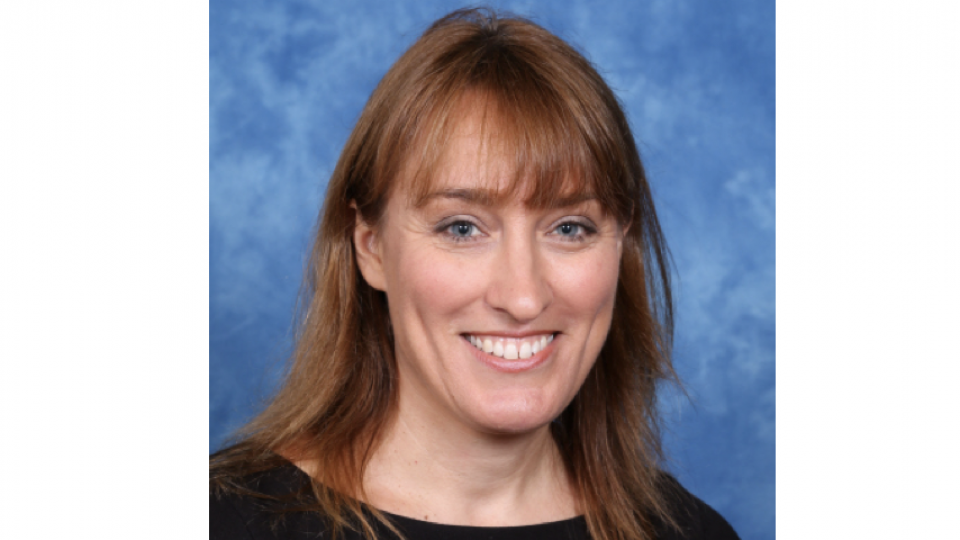 Principal's report
Dear Fortians, Parents and Carers,
More HSC major works
I had the absolute pleasure of attending the Year 12 Visual Arts Bodies of Work showcase evening last week to see the final results of what the Year 12 students have been preparing for their HSC practical submissions. The various art works on display were of a very high standard and all students deserve praise for the time, effort and creativity that has gone into their works. I would also like to acknowledge Ms Rebecca Cameron and Ms Helen Thompson the two Year 12 Visual Arts teachers this year for their dedication to each of their students and the projects they created throughout the course of the year.
Last Friday evening I also attended a showcase of the English Extension 2 projects. I would like to thank Ms Fiona Schubert for hosting this event and have only the highest praise for Lucy Bailey, Niamh Elliott-Brennan, Aarohi Tanawade, Betty Chen and Reina lee who showcased their major works which were of outstanding quality.
NAPLAN
Year 7 and 9 student NAPLAN packages should arrive at school from 16th September. Once these have arrived they will be distributed to students to take home for their parents.
Fort Street Amnesty Committee
Last Friday during lunch in the school hall, the Amnesty group hosted an event in which students had the opportunity to view a screening of 'The Final Quarter', Ian Darling's moving documentary about Adam Goodes. Money raised selling hot chocolate, popcorn and other sweet treats will all go to the not for profit organisation Amnesty International. This followed an assembly earlier that day in which students spoke of what they have been doing as active members of this school committee.
Fort Street Vocal Ensemble and Chamber Choirs
On Sunday, I was extremely proud to attend a concert at the Sydney Town Hall to experience performances by the Sydney Male Choir together with the Fort Street Vocal Ensemble and Fort Street Chamber Choir. The performances were entertaining and it was an absolute delight to watch the interaction of Fortians with the Sydney Male Choir. The young love of music blended with the men and their love of music was priceless. We are blessed to have such wonderful musical directors as Alex Pringle and Matt Manchester and I would like to once again thank them for their leadership and direction of our talented students.
SRC Elections
Elections for the 7-9 and 11 student representative council took place this Friday during year meetings. Year 10 will hold their elections this Tuesday. I have been working with the SRC and Mr Galvin (SRC Coordinator) to evaluate the existing positions in the SRC and to broaden the voting system.
Love Bites
On Friday 13th September all Year 10 participated in a wellbeing program called 'LoveBites'.
Major School Projects
After years of speculation the Library refurbishment is finally underway. The library has been temporarily relocated to the top level of the Wilkins building. Although we have taken over three classrooms for the library relocation the reduced space will mean that some services are limited. I appreciate the patience that students have shown during the relocation phase and hope that most services will be up and running next week. It will certainly be worth the short term inconvenience when we can finally enjoy the end result of the refurbishment.
The new robotics room is on schedule to be completed by the time student's return to school in Term 4 and the Kitchen teaching and learning space is on track to be completed by the end of this year.
The tennis court conversion to futsal courts should be completed next week and I must again thank the P&C for their generous funding of this project.
The school gate to the carpark has been out of action all term but has finally been repaired after a delivery truck ran into it.
Congratulations
Bhuvan Senthil – Year 11and Ethan The Tinh Nguyen – Year 9, for achieving 2019 Minister's Awards for Excellence in Student Achievement at the Community of languages School. These students were awarded their awards at a presentation held on the evening of Monday 9th September at UNSW. Bhuvan received his award for his studies in Tamil and Ethan received his awards for his studies in Vietnamese.
Lucy Bailey and Georgio Hawi – Year 12, for being awarded 2019 University of Sydney Leadership Awards. Lucy and George have both been invited to a morning tea at the University of Sydney in November.
Staff Member of the Week – Mr Joel Morrison(Deputy Principal) and Mr Jonathan Glover(English) were the recipients of our staff trophy in weeks 7 and 8 respectively. Joel was nominated for being a great role model to all, for encouraging students to do well, being patient and understanding but firm when needed. Joel was recognised also for his professionalism and enthusiasm whilst relieving as Principal. Jonathan was nominated for his work and commitment to public speaking, debating and sport. Congratulations to both these staff members.