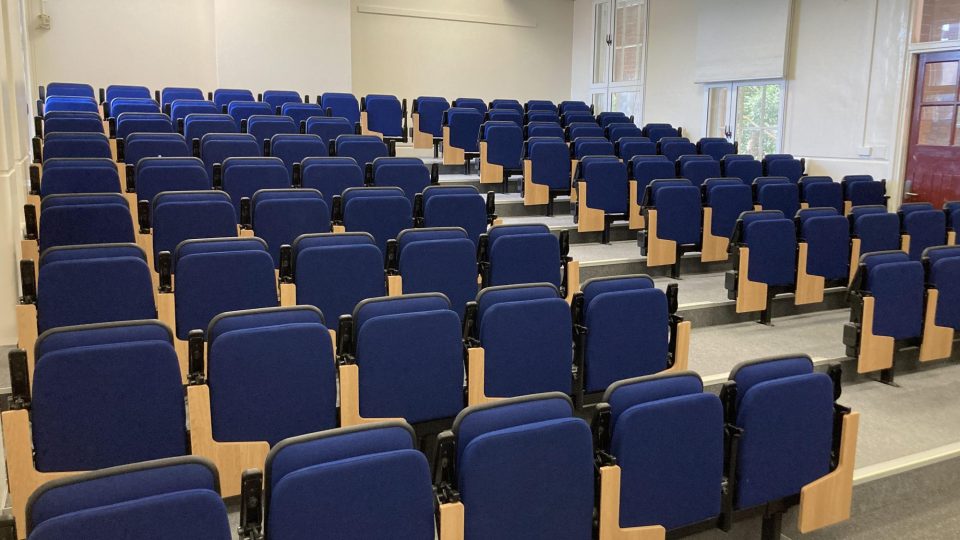 New improved learning spaces
The school continues to upgrade spaces for student learning.
W16 has been vastly improved to accommodate up to 3 junior classes and 4 senior classes using tiered seating.  Each seat has a flip out writing surface and students can be taught in a lecture style room.  The space can also be used as a performance space.
This project was funded by the Fort Street Foundation using donations made to the Building Fund.
Also in Wilkins is the new flexible space with room over 40 students.  There are 4 screens that are mounted to the walls for group work and one screen on wheels.  The projector will be upgraded next term.
Devices can be connected which means a teacher can share their screen with all screens in the room, and students will be able to share during presentations.
Tables flip and can also be used as whiteboards to facilitate collaborative work.