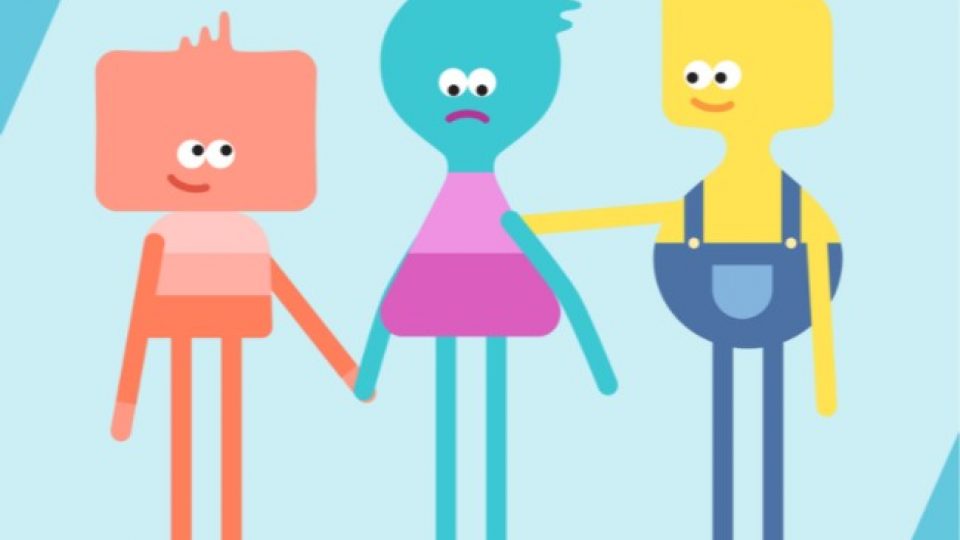 Wellbeing
Future Proofing Study with the Black Dog Institute and UNSW
We're thrilled to announce that Fort Street HS is taking part in Australia's largest ever wellbeing study for high school students – the 'Future Proofing Study'. We'll be working with the Black Dog Institute and UNSW, along with 170+ other Australian schools, to improve the mental health and wellbeing of Australian teenagers.
Starting in Term 3 this year, participating students will try out new mental health apps and complete surveys about their health and wellbeing at school until they are in Year 12. The surveys will ask about a wide range of issues important to young people, including health, emotions, friendships, school, and the impact of the COVID-19 pandemic.
We are looking forward to inviting all Year 8 students to participate in this important initiative. Students will need parent permission and a smartphone to participate. We will provide more information about this study early in Term 2, when you will also be given the opportunity to enrol your child. If you are interested in learning more about the study now, the researchers have recorded a webinar you can watch online here: https://www.youtube.com/watch?v=Mf2OsMfFKSs
We hope you share in our commitment to this project and improving the mental health outcomes for Australian young people through quality research.
Mind your Mate
Researchers at The Matilda Centre at The University of Sydney are launching an Australian-first randomised controlled trial evaluating the efficacy of an online peer intervention to prevent mental health and substance use problems in adolescence. The program is grounded in the latest scientific evidence and has been co-designed by young people, experts in the field, and psychologists.Here at Fort Street HS we are excited to be taking part in this opportunity to better help young people in supporting their friends through tough times. The study will be run with the Year 10 cohort. If you are a parent of a Year10 student, please complete the parental consent form that was sent to your email address. If you would like to find out more about the study, please follow this link:  https://www.mindyourmate.org/

If you would like to check out The Matilda Centre and the research they conduct, please click here: https://www.sydney.edu.au/matilda-centre/about.html
National Day of Action Against Bullying and Violence
Year 7 and 8 students viewed a performance presented by Shaun Parker & Company titled Dance Don't Fight and had the opportunity to participate in a Q&A with the performers on Thursday 18 March 2021.
THE YARD is an award-winning arts youth education program by contemporary dance theatre company Shaun Parker & Company dealing with themes of bullying, social exclusion, peer pressure, and resilience through dance and music. The program features a performance of THE YARD followed by a short Question and Answer workshop.
THE YARD was created for and with students from Western Sydney schools over a three-year period dealing with the social issues pulsating within the schoolyard. The program's objective is to not only empower children to deal with the issues addressed in the performance, but to also inspire and motivate them in their future careers and life choices.
We were excited to offer this opportunity to our Year 7 and 8 students and hope that the performance and workshop encourages our students to have a deeper understanding of the impacts of bullying and skills to become upstanders against bullying in our school and the wider community.
Year 7 students will also be looking at further developing their skills to become upstanders during their Fortunae lessons this term, led ably by  the Year 10 Peer Support leaders and Mr. Patulny Year Adviser and Ms Thompson Assistant Year Adviser. Year 8 students will also participate in learning activities about respectful relationships and becoming upstanders in wellbeing lessons and further workshops during this year.
As a whole school we acknowledged the National Day of Action Against Bullying and Violence on Friday 19 March, 2021. Year 7 students reflected on some of the key ideas they gained from viewing the performance at their Year Meeting.
Students in Years 8, 9 and 10 shared an assembly where our student leaders, led by Alyssa Khaw and Jonathan Bonnice recognised the day and initiated conversations about how we could all be more proactive in our actions to combat Bullying.
Year 11 and 12 were engaged in Wellbeing Lessons and viewed the award winning short film 'Tagged'.
This film and the follow up discussions focussed on cyberbullying, sexting and digital reputation and critically evaluating the social and legal implications of a range of negative online behaviours. Students analysed different ways in which they can exercise self-control and responsibility in managing relationships online.
Teachers also took on some professional learning about the issues of bullying and cyberbullying  presented by the not for profit organisation  Bullying Zero and together looked at what we can do better to combat bullying behaviours in the classroom and the playground.
Police Schools Liaison Officer Talks
Year 11 and 12 students had a visit on Friday 12 March 2021 from Snr Constable Kelly Stewart, the Police Schools Liaison Officer for our region. Snr Constable Stewart spoke to students about legal, social and health issues concerning drugs and alcohol, and answered student questions on a variety of related issues.
You may want to take this opportunity to talk to your children about what they learned or found interesting from this discussion, and about what experiences they, their friends or their peers may have had in these areas.
If you are looking for further information or support in this area, the school subscribes to an online parent resource hub called School TV, which includes an excellent range of resources on Drug and Alcohol Use.
School TV publish new resources each month, which can be accessed through the Latest News section of the school website. Parents may also be interested in the latest Special Report: A Conversation on Consent.
On Friday 26 March 2021 this term Snr Constable Kelly Stewart, the Police Schools Liaison Officer for our region, will return to deliver a talk about Cybersafety and the range of issues about staying safe online to our Year 7 and 8 students.
If you are looking for further information or support in this area, the school subscribes to an online parent resource hub called School TV, which includes an excellent range of resources on Social Media and Digital Reputation, including Staying Safe Online.
Year 9 and 10 students will hear a presentation from the Police Schools Liaison Officer for our region, next term.