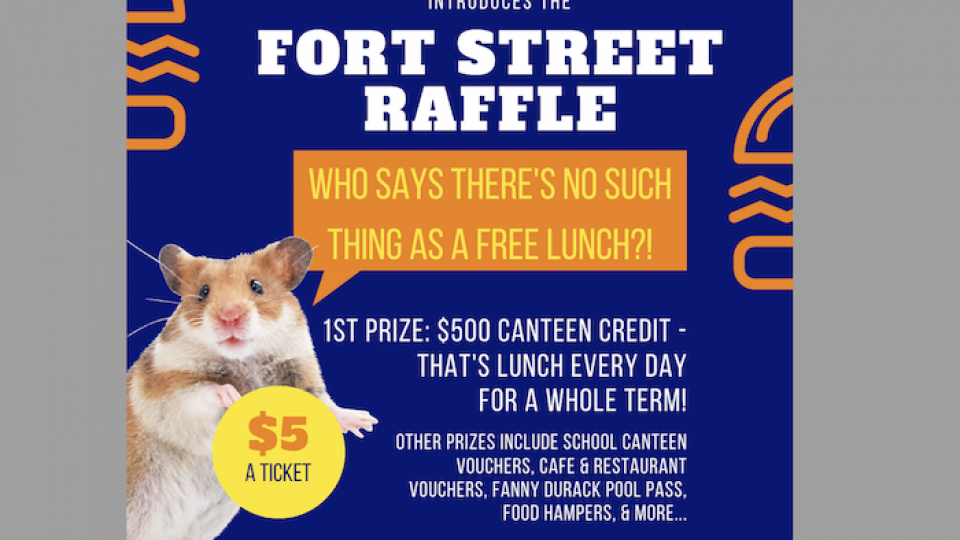 Fort Street P&C Raffle
Well done to Year 10 families – they have purchased more raffle tickets than any other year group! Year 7 families are close behind, however…

Fort Street P&C Raffle 2021
"Who says there's no such thing as a free lunch?!"
1st Prize is a $500 credit at the school canteen – that is equivalent to lunch every day for a whole term!
Other prizes include vouchers for cafes and restaurants, a family pass to Taronga Zoo and a season pass to Fanny Durack pool.
The raffle will be drawn on 31st March 2021. All proceeds will go towards new sports equipment and an outdoor gym.
Thank

 you to the 

businesses

 who are 

supporting

 this fundraiser:
 Bon Appetit Catering, Fanny Durack Aquatic Centre, Taronga Zoo, White Cockatoo Hotel, FICH at Petersham, Brighton the Corner, Brothers Ben cafe, Coles, Toys and Tales, Q Printing Enmore