Message from the Board Chair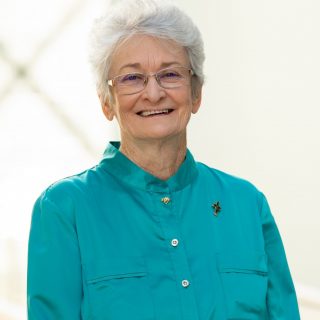 Board Chair
Sr Helen Mary Peters
In May I indicated that the Board would take the opportunity provided by the pandemic restrictions to give some time to review our policies, processes and committee structures and to look at processes for recruitment for future Board members; and this is indeed what we have been doing over the past three months.
We have reviewed and restructured our Finance, Audit and Risk Management Committee and our Property and Facilities Committee and appointed new members to both committees. These committees are charged with overseeing and providing advice in their respective areas to the Board and hence exercise a critical function in helping the Board Directors to make wise decisions.
Early in the year we established a Recruitment Committee to develop a framework, policies and procedures for the recruitment of new members to both Board and Committees.  We currently have three vacancies on the Board and will be seeking new Board members for appointment in the new year. We are working to develop a pool of potential Board and Committee members to ensure that the Board will have the necessary professional expertise and skills it needs to provide ongoing good governance into the future.
The importance of this endeavour was clearly seen in June when two of our Board Directors, Mr Jon Larrazabal and Mrs Pamela Griffiths, resigned in order to take up new employment opportunities. I want to take this opportunity to thank both Jon and Pam for their contribution to the Board – they have each brought their professional knowledge and expertise to our deliberations and were extraordinarily generous in doing so. Their presence and contribution have been greatly appreciated and we wish them well in all their future endeavours.
The completion of our East Precinct building, and the delight of the students as they enjoy this new facility, has been a great joy to us all, and I am sure has done much to raise morale in this pandemic time. I continue to be amazed by the creativity and resilience of our Leadership Team and staff members in facing the multiple challenges that the pandemic provides.  Let us all continue to keep them in our prayers and to support them in every way we can.