Director of Mission
Director of Mission
Athena Costopoulos
Mercy Day
On Monday 24th September 1827, Catherine McAuley opened her House at number 64 Baggot Street Dublin.  Inspired by Our Lady of Mercy, she named it 'The House of Mercy'.  Catherine provided education, accommodation and meals for the poor as well as visited the sick and dying.  She put out the call for help and the response was remarkable with Baggot Street becoming the home for a small group of dedicated young women, eager to share in Catherine's work.
This year we celebrated Mercy Day with our first Mass in our new auditorium. Fr Siby led the celebration of Our Lady of Mercy's Feast Day and we learnt about the impact of Catherine McAuley's dream to help the poor, the homeless, the sick and the uneducated. Sr Helen Mary once again shared an inspiring reflection that challenged us to continue to be Catherine McAuley's legacy of Mercy as shining lamps, giving light to all around us. We also celebrated an important milestone for our senior students as this year's leaders passed their light to the Year 11 students.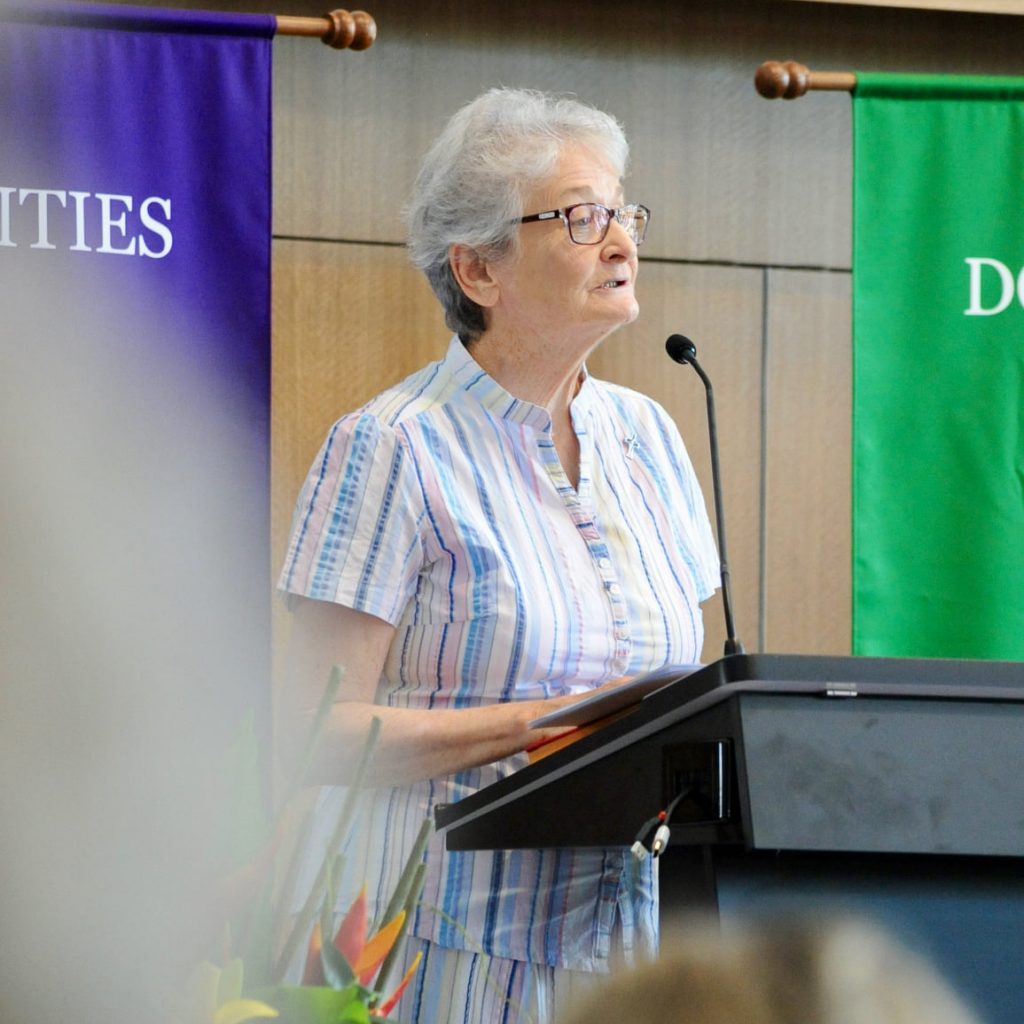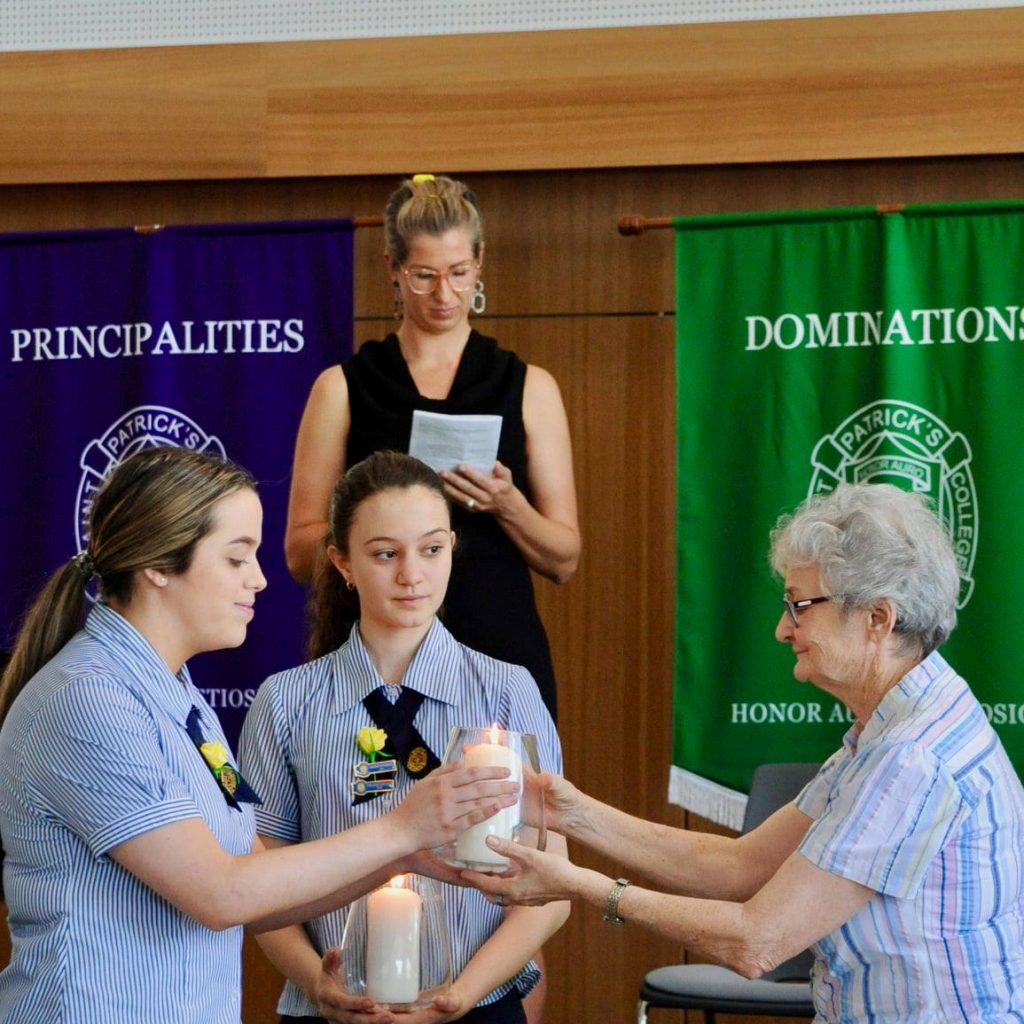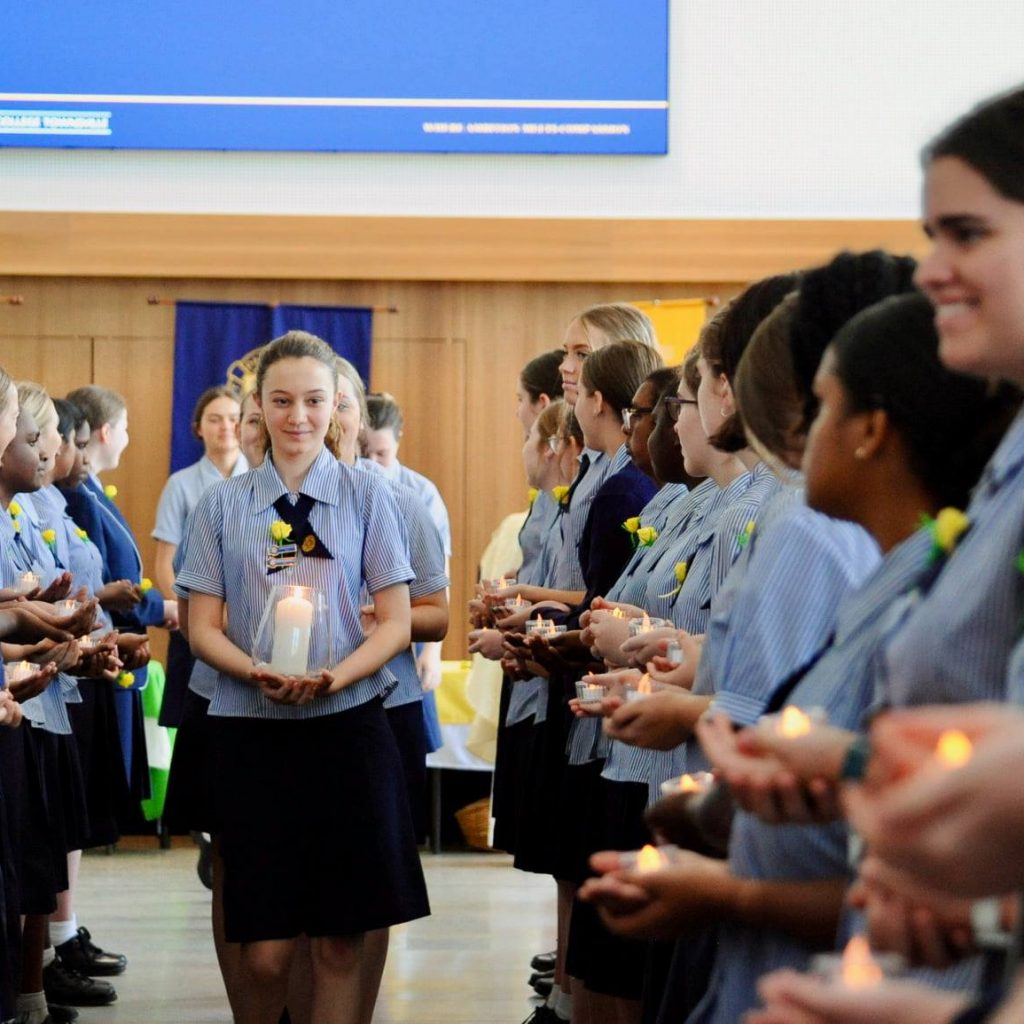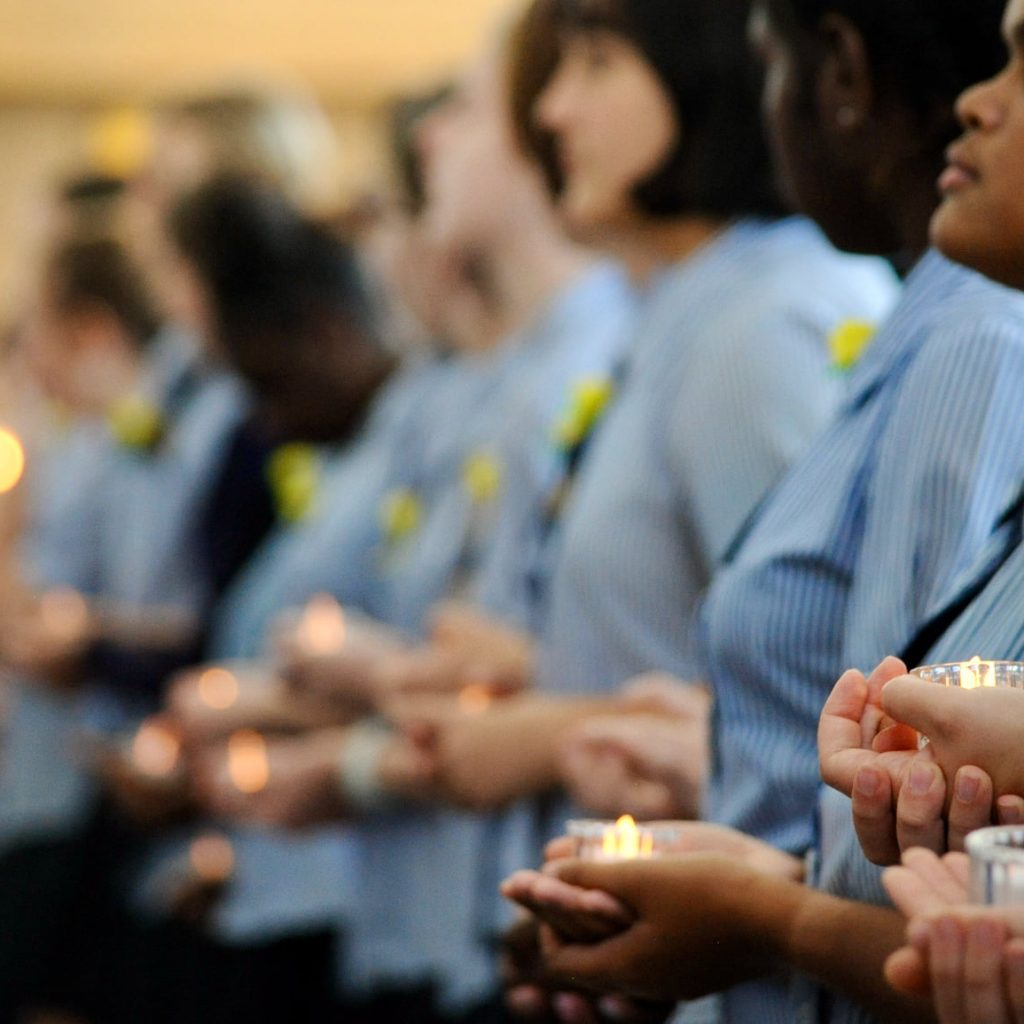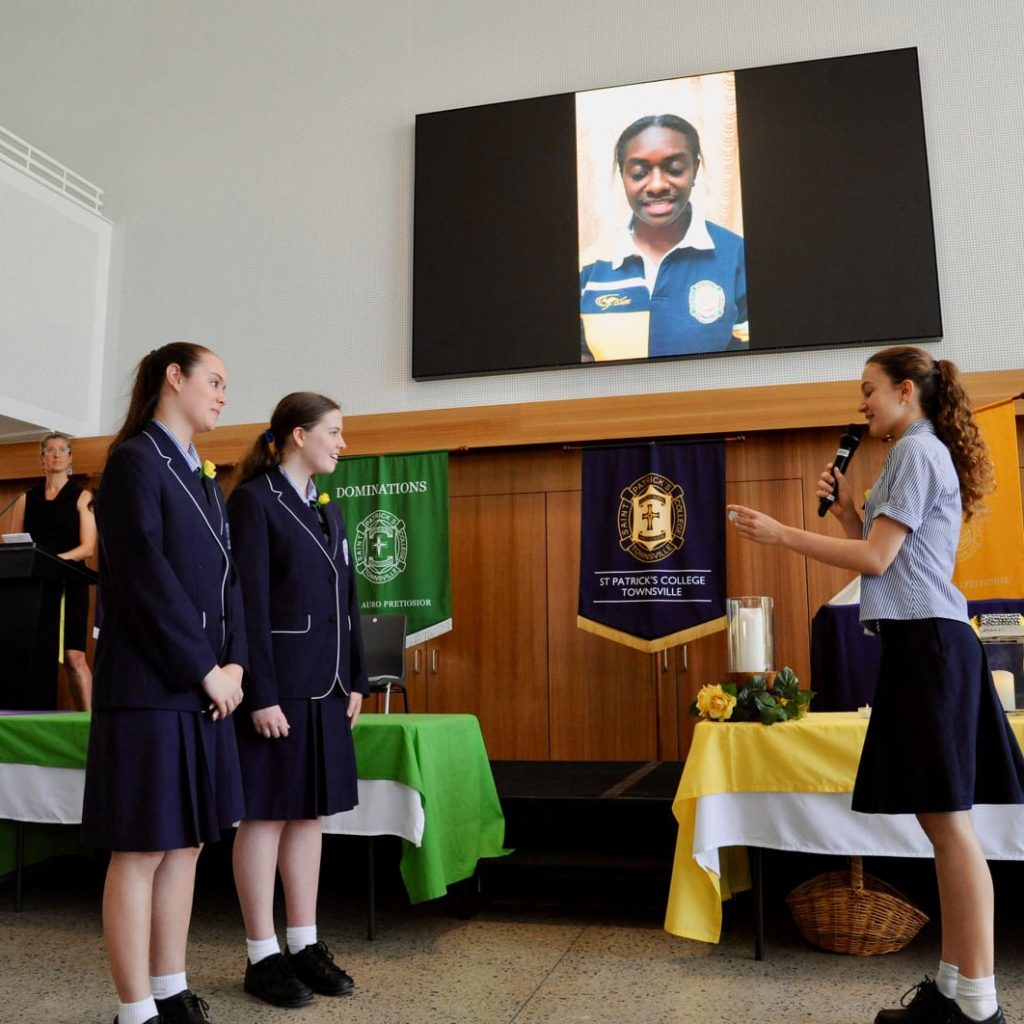 Sr Catherine Cuddihy once again gifted the college with 600 handmade paper Mercy roses. The Catherine McAuley rose symbolises Catherine's graciousness in being a bearer of God's mercy to those around her.  The clusters represent the groups of Sisters around the world, and the women and men of mercy who work with the Sisters in bringing God's mercy to others.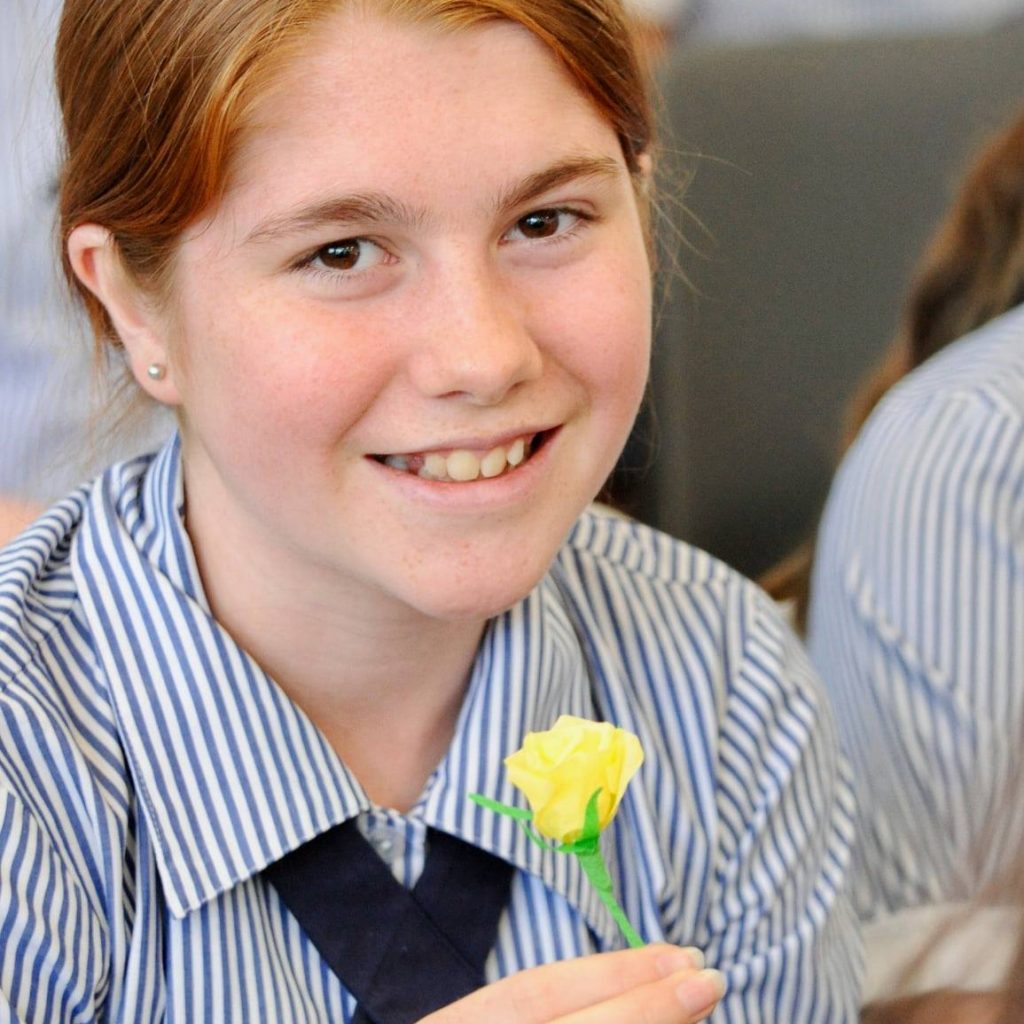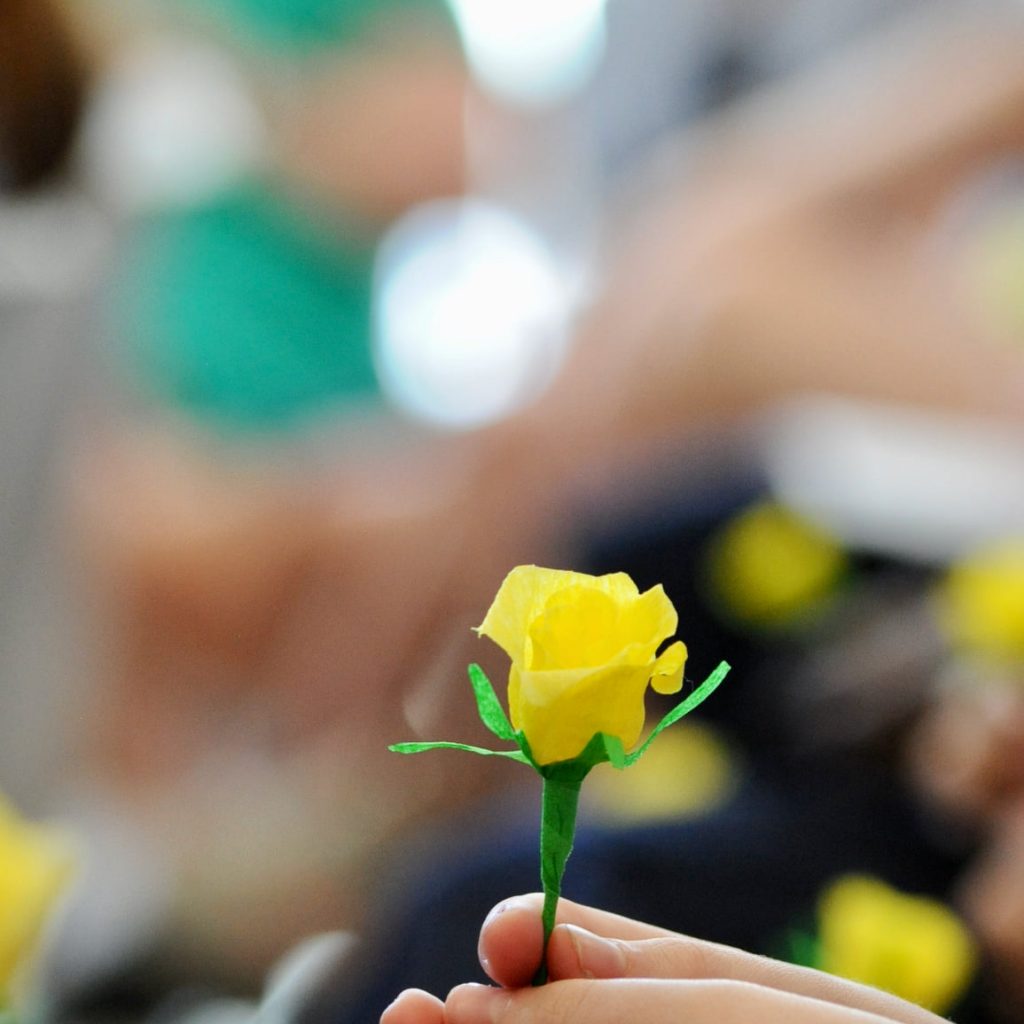 In the Mercy Works part of our day, Pastoral Care classes learnt about social justice issues such as: homelessness, refugees, care for our common home, and the Mercy story. Students and teachers worked through the issues by learning, doing and reflecting.
The afternoon was dedicated to raising money for the Year 12 charity, Mercy Works, a charity dedicated to improving the lives of vulnerable people. Year 11 and 12 Mercy Girls In Action led lunchtime activities that included a photo booth, basketball shootout and origami flower making.
The highlight of the afternoon was Patty's Got Talent. With the support of the Music Department and Ms Andrews, MCs Jorja and Tamarra had an afternoon packed with entertainment, Way Back Wednesday fashion parade and games for the whole College. The Staff Band made a surprise appearance that had everyone on their feet.
TOGETHER WE PRAY
May you meet mercy each day:
in the light of your own heart,
at the hands of your loved ones,
in the eyes of the stranger.
And if by chance you do not at first meet it,
then search your heart for it,
listen patiently for word of it,
and it will tap you on the shoulder,
a quiet surprise,
a small gesture
the tender look
given and received
in the encounters of your day
Mary Wickham rsm (2002)