English & Languages
Head of Faculty – English
Amy Plumridge
Anime Club Drawing Competition
During Term 3, the Anime Club has been running a competition for its members to draw their favourite anime character or create their own original anime character. It would be an understatement to say that the students in Anime Club love anime! The students were able to submit their entry as a hand drawn artwork or picture, or drawn on a computer.
It was wonderful to see the creative talents of many students. The pictures were judged in a Senior section and Junior section. The winners received a prize pack for their efforts. Thank you to all the students who participated, as it was very hard to choose a winner. All the entries will be displayed in the Japanese room.
Winners:
Senior section: Erin Blackman (Year 12)
Junior section: Zariah Lyne (Year 8)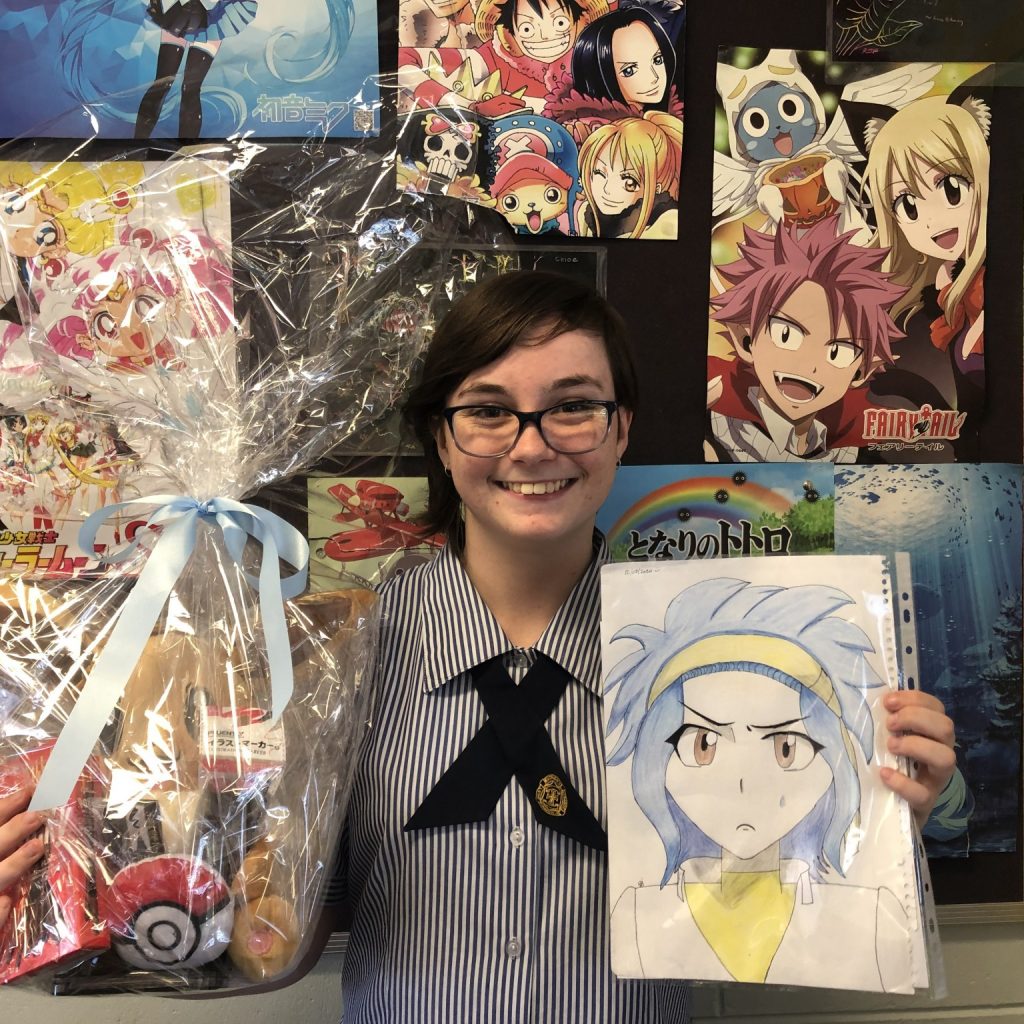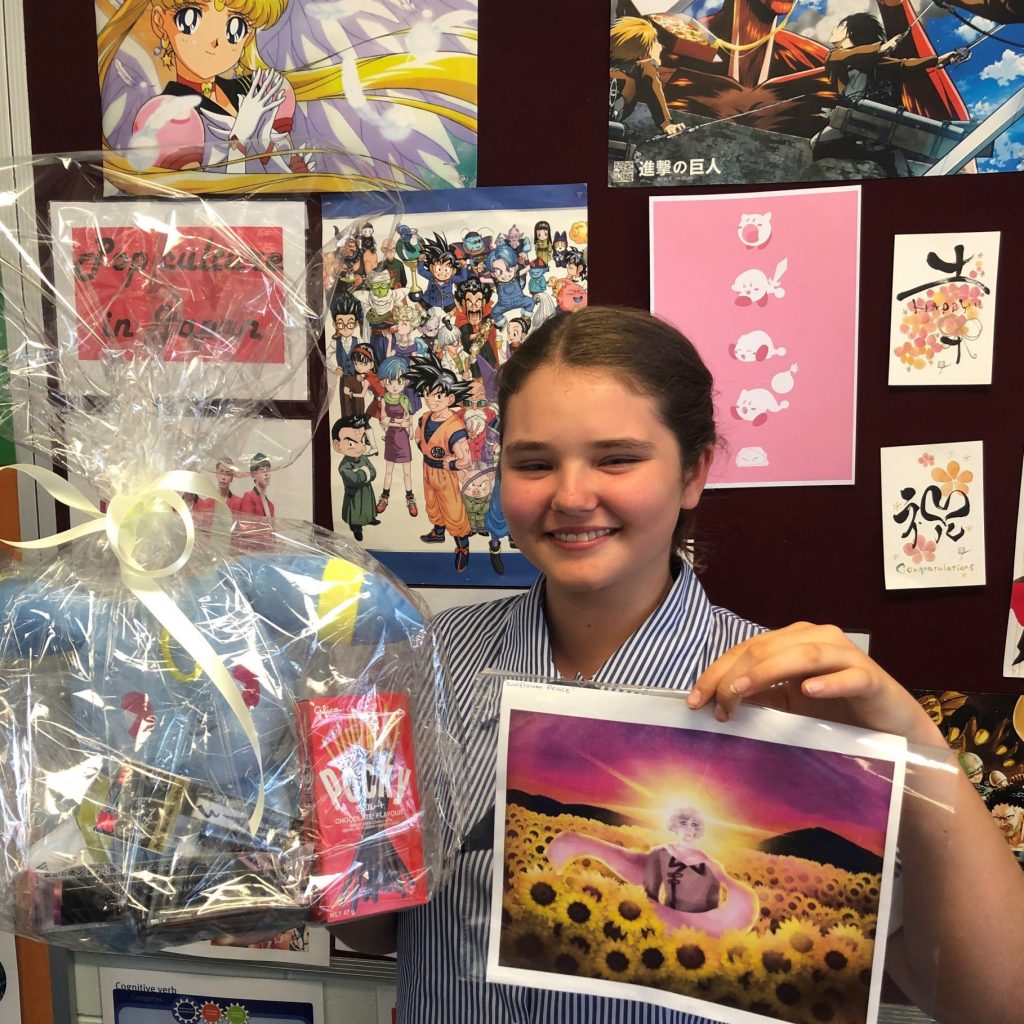 Year 9 Healthy lunchboxes (Obento)
This Term Year 9 have been learning about "Healthy Food" in Japanese culture. A popular type of healthy meal is to make an obento box. An obento box is a single-portion take-out or home-packed meal. One of the ways that parents try to make their children's obento boxes appealing is to make a character or picture with contrasting colours and use healthy food, such as rice, vegetables, and fruit.
Year 9 students spent an afternoon in the hospitality room creating some healthy obento boxes and the experience was enjoyed by all.