Director of Boarding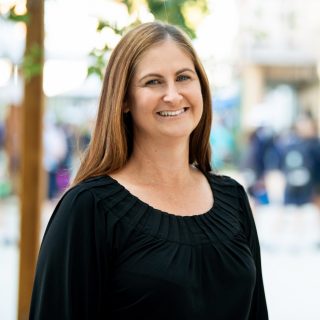 Director of Boarding
Megan Christie
I am very excited to announce that we now have our own Boarding Facebook Group! This group is intended for the current students and guardians of our boarding community. This group will enable you to keep up-to-date with boarding life, including activities and events taking place in Boarding at the College. Please note that only Admin has permission to post to this group.  Please be advised that you will be required to answer three security questions. The link to this page has been emailed to families.
Please review the rules of joining this group:
Be Kind and Courteous. We're all in this together to create a welcoming environment. Let us treat everyone with respect.
No Hate Speech or Bullying. Make sure everyone feels safe. Bullying of any kind is not allowed and degrading comments will not be tolerated.
We look forward to sharing your daughter's home-away-from home.
Our Boarders' Council has met every fortnight in Week B. The Boarders' Council is made up of representatives from each Year level.  The Year Level Representatives meet with their Year level regularly to enable students to raise any concerns, suggestions and feedback that students may have. Year Level Representatives then take these suggestions to the Boarders' Council meeting chaired by the Boarding Captains. I would like to acknowledge the Year Level Representatives for their contribution this term.
Year 12: Anastacia Barton and Zieann Baragud
Year 11: Marama McCarthy, Whitney Nai and Annie Nona
Year 10: Flora Nona and Xenia Peinkinna
Year 9: Esha Dalwood, Katelyn Cairns, Florina Hankin
Year 8: Jusaray Nona and Jmelliah Barrett
Congratulations to our Boarders of the Week:
Norma Owens
Ralma Edwards
Relisha Kris