DEPUTY PRINCIPAL – ACADEMIC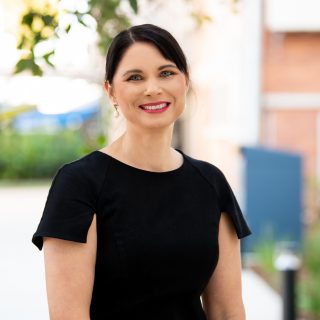 We are now past the half-way point in Term 3. The Year 10, 11 and 12 Exam Block are looming as well as assessment items for all year levels. It is important that students are planning their time and regularly referring to the assessment calendars to ensure they meet all deadlines. 
During this time, it is important that students find a balance, while still aiming to improve their academic results. This includes maintaining a healthy diet, partaking in regular exercise and getting adequate sleep. The best strategy is to have a study planner to manage upcoming deadlines. 
Our College Diary contains some useful resources to help during this time including:
Study/Time Management Planner – page 20
Hints on How to Study – page 113
Homework Assistance – page 114
Students are also encouraged to attend tutoring. Teachers at the College provide a range of tutoring opportunities for students, including before and after school and during lunch breaks. The tutoring schedule for Semester 2, 2021 has been distributed. Students are also encouraged to speak to their teachers about what they can to in order to achieve success.
YEAR 12
Last week, the Queensland Government announced that the Ekka public holiday for the Brisbane, Moreton Bay and Scenic Rim local government areas has been moved to Friday, 29 October. This necessitated a change of date for the Year 12 External Exam period. Subjects currently scheduled for 29 October have been moved to Friday 22 October. At St Patrick's College Townsville, this specifically impacts on students in Music and Economics. The updated Year 12 External Exam Block can be found on the Learning Hub and the QCAA Website. Information has also been emailed to Year 12 students, parents and guardians.
Year 12 students received a copy of their Unit 3 and 4 Provisional Results Report this week. This report is the final school-issued report that Year 12 students will receive and included the following data:
General Subjects
Confirmed Results from the first internal assessment task from Unit 3 and 4.
Unconfirmed Results from the second and third internal assessment tasks from Unit 3 and 4.
Applied Subjects
Results for all internal assessment completed from Unit 3 and 4 up to the end of Term 3.
Year 12 students will encounter their first taste of Mock Exams in the coming weeks. This is a valuable experience as it provides an opportunity for students to the replicate study habits and conditions required for External Exams in Term 4. 
YEAR 11 – UNIT 2 REPORT CARDS
At the end of Term Three, Year 11 students will receive a report card based on their Unit 2 results. If your contact details have changed, please contact the College Office to ensure that you receive your daughter's Year 11 Unit 2 Report Card over the September holidays.
SPEECH NIGHT AWARDS
At the conclusion of Term 3, Speech Night Academic Awards will be calculated. Information regarding award eligibility can be found on the College Website. Students receiving an academic award will be advised at the Speech Night Announcement Assembly on Wednesday, 6 October 2021 and parents/guardians will be notified via email on the same day. If your daughter believes she is eligible for an academic award and is not announced as a recipient, she is encouraged to see the Deputy Principal – Academic following this assembly.
NAPLAN ONLINE – SCHOOL READINESS TEST (SRT)
St Patrick's College Townsville is currently trialling the move to conduct NAPLAN 2022 in an online environment. As part of the transition process Year 8 students will be involved in a School Readiness Test (SRT) on Tuesday, 14 September 2021 in Periods 1 and 2, and will return to regular classes following this. Year 8 students, parents and guardians were emailed further details regarding the SRT this week and students are reminded to ensure their laptops are fully charged for the SRT.
St Patrick's College Townsville will continue to provide parents/guardians with as much information as possible as we transition towards NAPLAN Online. Parents can access the NAPLAN Public Demonstration Site and read details about NAPLAN online.
Amy Byrnes
DEPUTY PRINCIPAL – ACADEMIC