COLLEGE NEWS
ROUND 12 QATSIF GRADUATION
On Wednesday 4th August, QATSIF (Queensland Aboriginal and Torres Strait Islander Foundation) held their annual graduation ceremony at James Cook University. This ceremony recognises the hard work and commitment that our Year 12 QATSIF scholarship students have put in to graduate high school, as well as the positive role modelling they have demonstrated to younger students. Year 12 student, Brianna Stanley, was recognised at the event; however, she could not attend due to Brisbane lockdown restrictions. Brianna's certificate of recognition will be presented to her at a later date.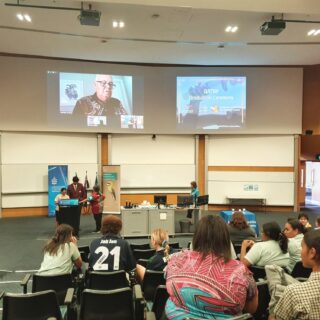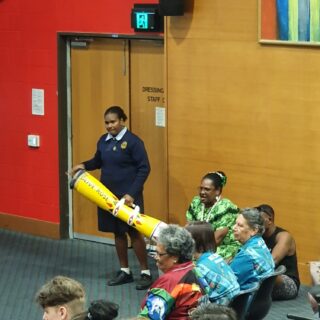 QATSIF SCHOLARSHIP ROUND 13 (2022-2023)
Thank you to those students and their families who have applied for a Round 13 (2022-2013) QATSIF Scholarship. These applications have now been lodged with QATSIF.
From here, QATSIF check all of the applications from the thousands submitted from all over Queensland, before they are forwarded to DATSIP (Department of Aboriginal and Torres Strait Islander Partnerships) for the final approval process. This process can take up to the end of the school year. As soon as I am made aware of the outcome, of these applications, students and their families will be informed.
If you are one of the students that has applied for this scholarship, I recommend that in the meantime you do the following:
Familiarise yourself with the strict QATSIF Scholarship eligibility criteria: https://www.qatsif.org.au/student-eligibility-criteria
Familiarise yourself with the QATSIF funding categories: https://www.qatsif.org.au/qatsif-funding-categories
Research where the funds for your scholarship come from: https://www.qatsif.org.au/about
Explore the frequently asked questions page on the QATSIF website: https://www.qatsif.org.au/faq
Start thinking about a project that you might like to initiate/be involved in. As a part of your scholarship you will be required to be involved in at least one school-based activity. This will form a part of the strict eligibility criteria for the scholarship and will be evidence to demonstrate:

Participation in school activities which enhance her Aboriginal and/or Torres Strait Islander Cultural identity, and
Demonstrate a willingness to fully participate in the life of the College and be a worthy role model for other students
If you ever have any questions regarding QATSIF please don't hesitate to contact me.
Mrs Lauren Newman
CULTURAL SUPPORT PROGRAM LEADER. E: lnewman@stpatscollege.qld.edu.au
SPORTING SUCCESS
Year 9 student, Georgia Schwarz has been selected for the Townsville Brolga's Rugby Team. They will travel to Mackay in the holidays to compete against a wide selection of Rep teams. Congratulations, Georgia!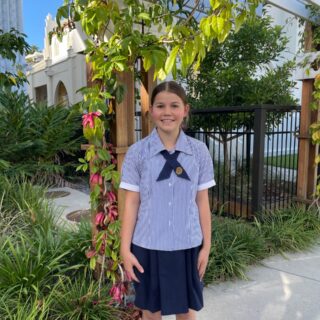 NAIDOC WEEK 2021
On Wednesday 11th August, the College came together to recognise NAIDOC Week 2021. It was a joyous occasion, and a wonderful celebration of Aboriginal and Torres Strait Islander culture and history. Our Aboriginal and Torres Strait Islander Dance Groups performed for us all, and we all joined in Taba Naba with our Torres Strait Islander sisters. Our guest speaker, Amy Guilbinas, a proud Kamilaroi woman, shared her thoughts and words of wisdom with us with an interactive speech about this year's NAIDOC Week theme, 'Heal Country!'. We are so thankful to Amy for taking the time out of her busy schedule as an Academic Coordinator with CSIRO's Young Indigenous Women's STEM Academy to join us for this special day.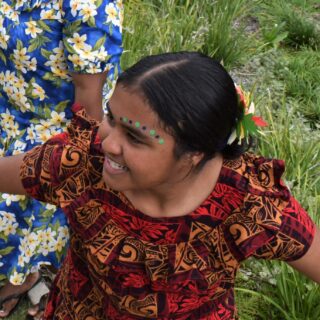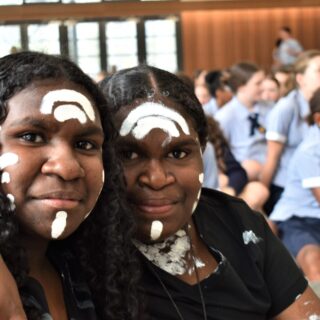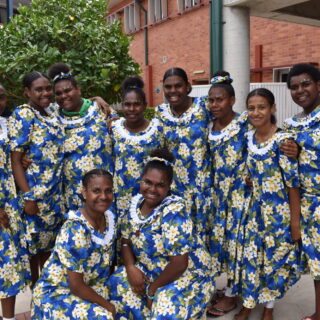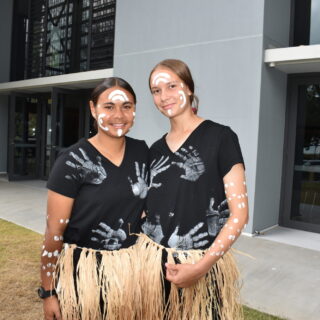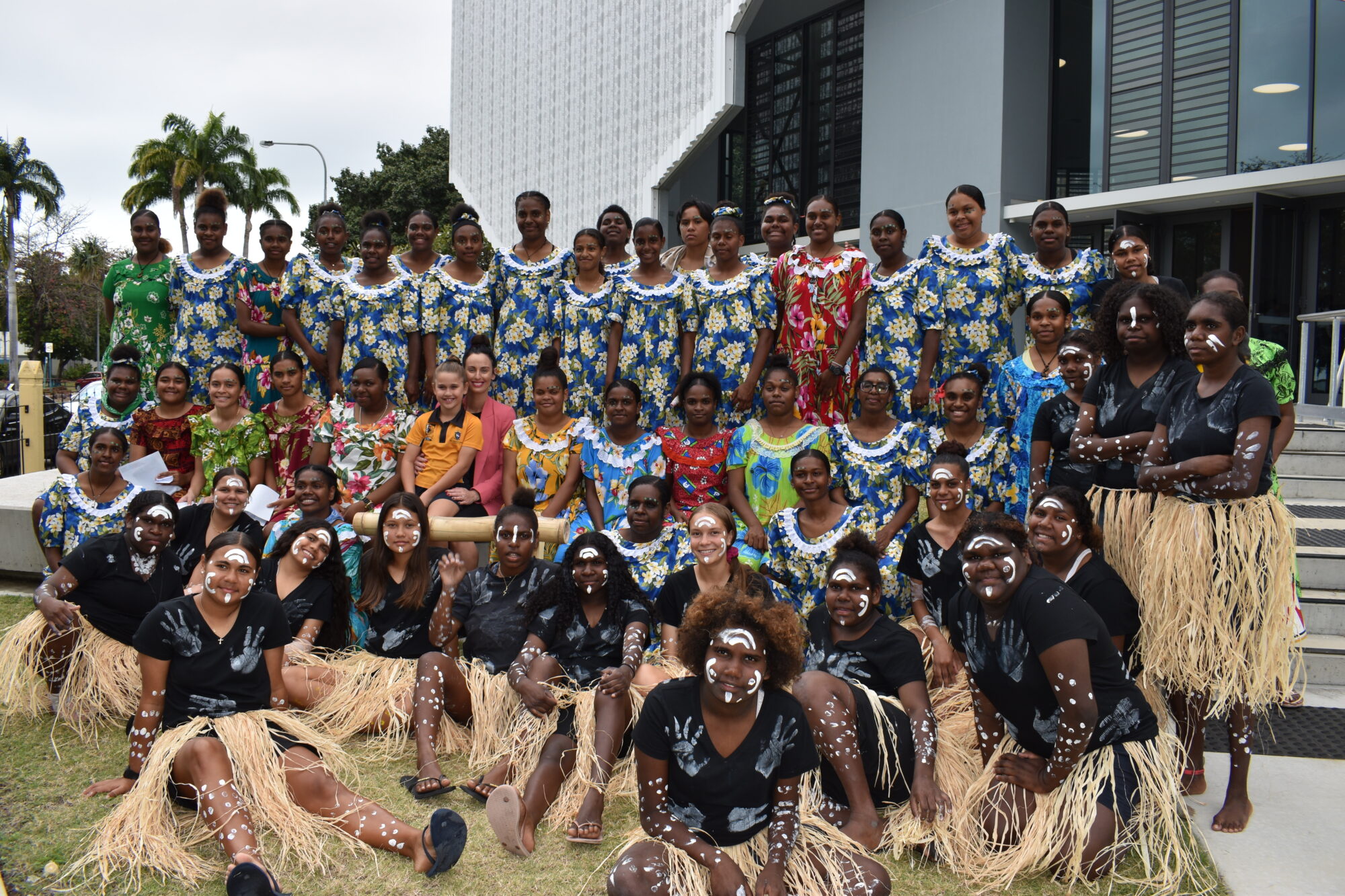 I would like to thank the following staff who worked tirelessly alongside me over the past few months in preparation for this event: Ms Costopoulos, Ms Kelly, Mr Goulter, Ms Semola, Ms Kulbicki and Ms de Cartaret.
Mrs Lauren Newman
CULTURAL SUPPORT PROGRAM LEADER. E: lnewman@stpatscollege.qld.edu.au
DEBATING
In an extraordinary showing of teamwork, tenacity and talent, all of our Debating teams this season have progressed to the Finals. Unfortunately, our Senior and Junior teams were narrowly defeated in their final debates, but our Year 7 and 8 teams are hoping to bring home glory. Congratulations to all the students involved – they have been outstanding ambassadors for the College. Thanks, too, to all of the staff who have assisted with coaching, hosting and adjudicating duties over the season.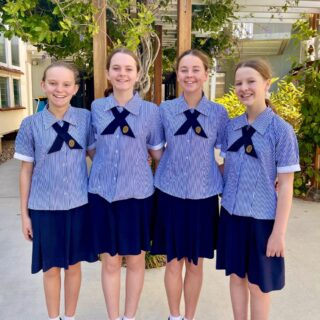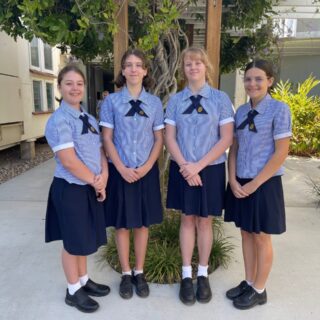 INTERHOUSE ATHLETICS
The competition was fierce, but there could only be one winner of the 2021 Interhouse Athletics Carnival…THRONES HOUSE!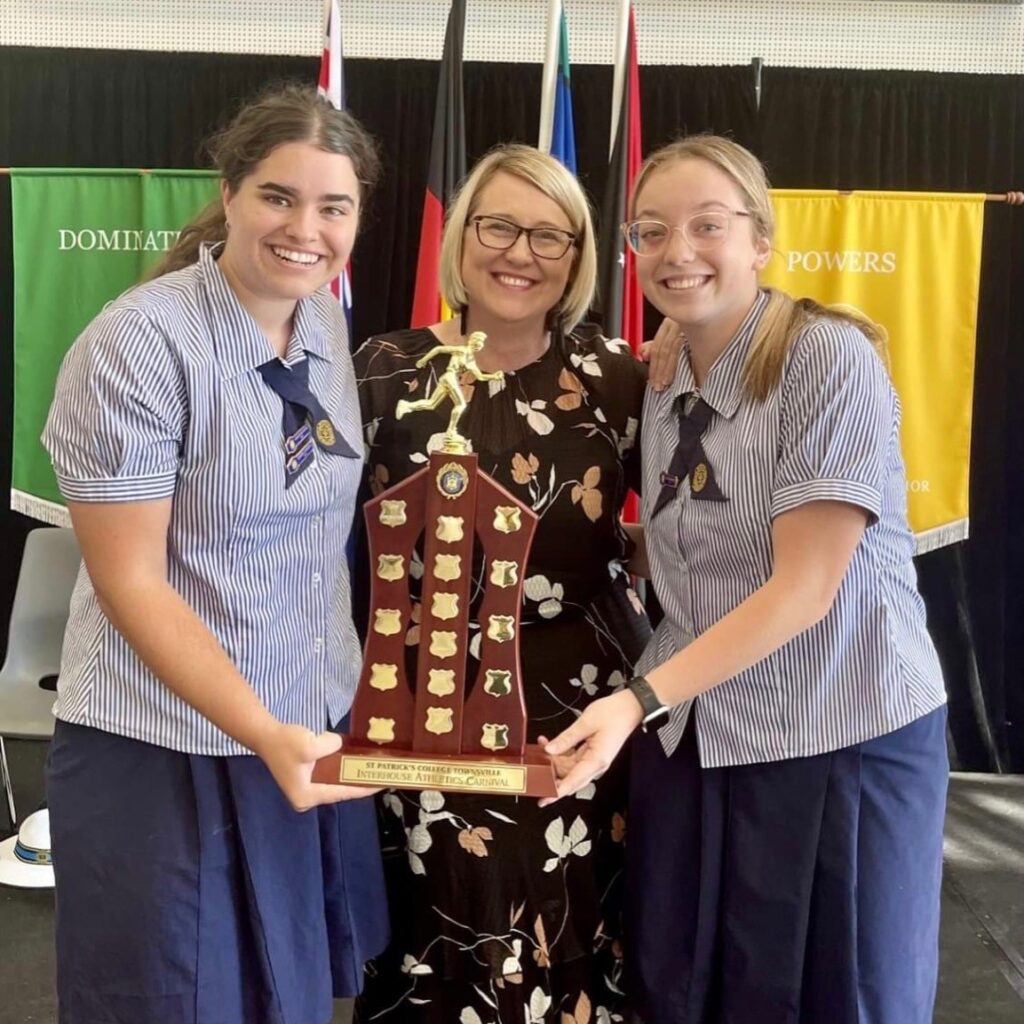 Dominations House took out the House Spirit Award.
Congratulations to all of our fantastic Age Champions: Olivia Koloi, Meg Burbidge, Tara Marlborough, Sarah Bourke, Grace Burbidge, Bailey Wilson and Katrice Forster.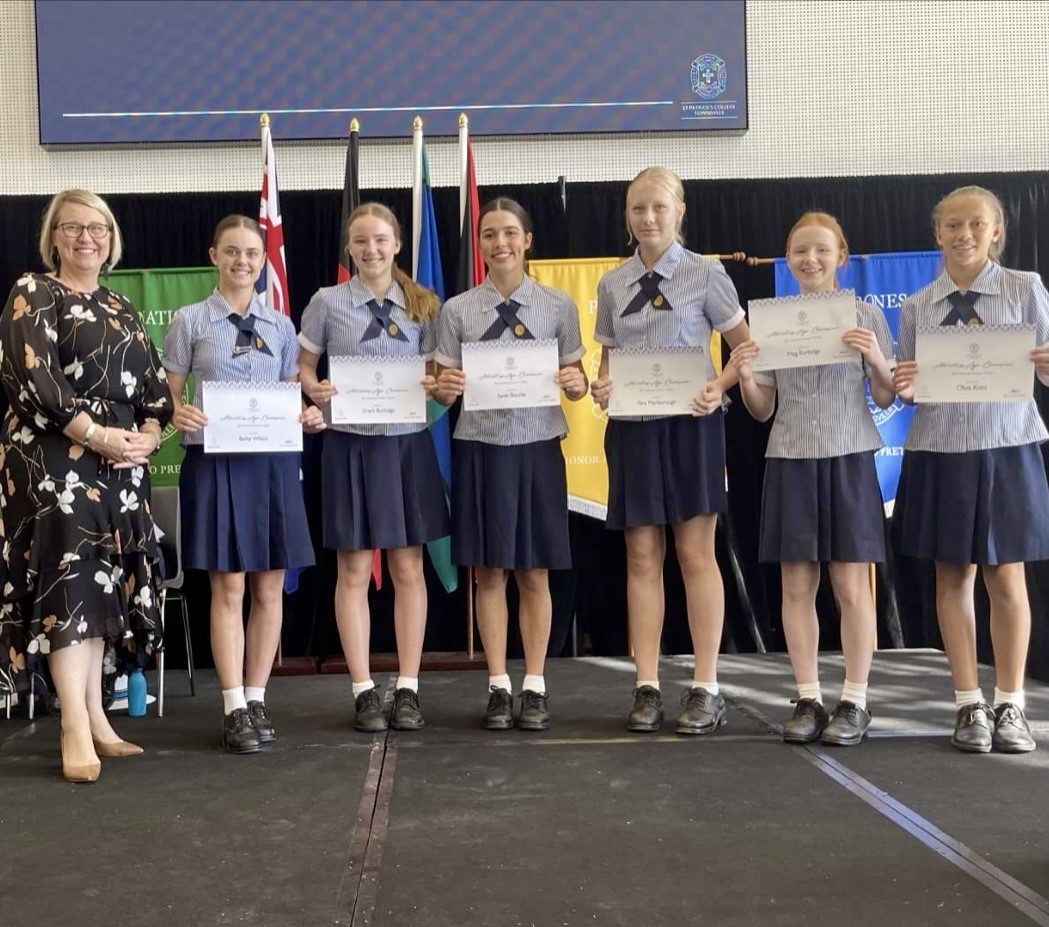 A number of records were also broken on the day. Congratulations to: Olivia Koloi, Charli Russell, Amelia Phelan, Osaelma Tabaui, Sarah Bourke, Grace Burbidge, Lalita Kris and Ruby Mitchell.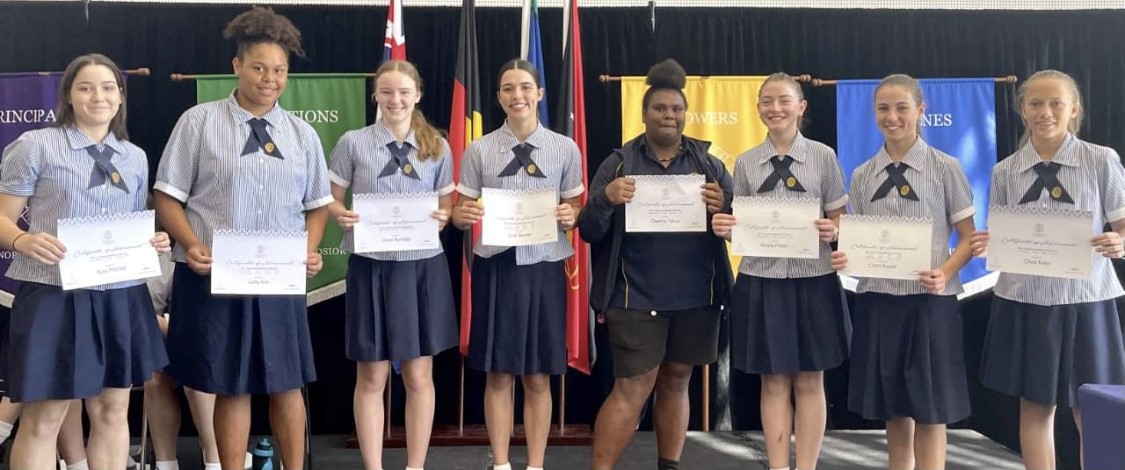 EXTERNAL ASSESSMENT INVIGILATORS NEEDED:
Do you want to be an invigilator?
Invigilator duties and eligibility requirements are detailed in the External Assessment invigilator: Position description located at https://www.qcaa.qld.edu.au/senior/assessment/externalassessment/external-assessment-invigilators.
In brief, invigilators are required to attend allocated assessment sessions at assessment venues to observe the administration of assessments. Invigilators report their observations to the QCAA after each assessment session by completing an online Invigilator report. Invigilators do not move or distribute materials, participate in or assist with any aspect of the administration of assessments, supervise or have any contact with students, or provide advice or feedback to staff at assessment venues about any aspect of the administration of the assessment.
2021 EARLY SCHOOL LEAVERS SURVEY
The Queensland Government is seeking the support of the school community for the annual survey of Year 10, 11 and 12 students who left school in 2020, before completing Year 12. This short, confidential survey collects information about what young people are doing the year after leaving school. The results of the survey help provide valuable information to improve services available to school leavers in the future.
Between August and September, these school leavers can expect to receive instructions to complete a web-based survey or a telephone call from the Queensland Government Statistician's Office.
For more information, visit www.qld.gov.au/nextstep/ or telephone toll free on 1800 068 587.
BOOK WEEK PARADE
Each year, more students and staff celebrate the end of Book Week by dressing up as their favourite book character. This year was our best yet!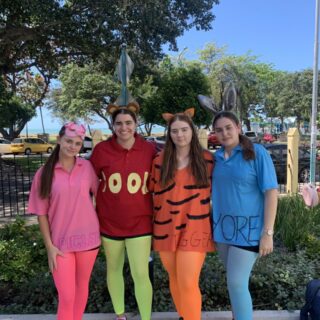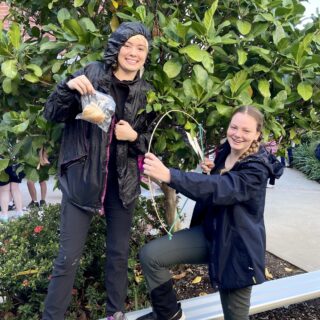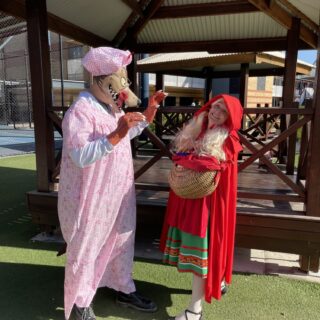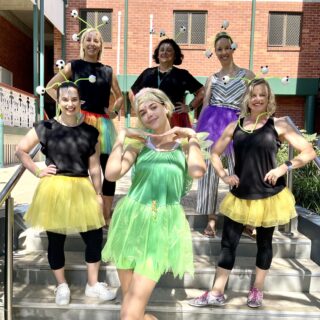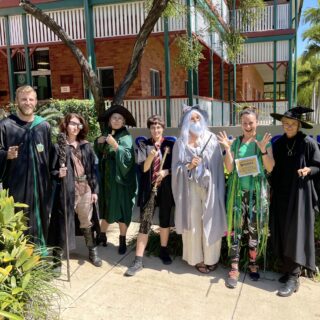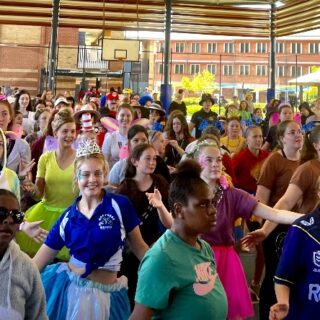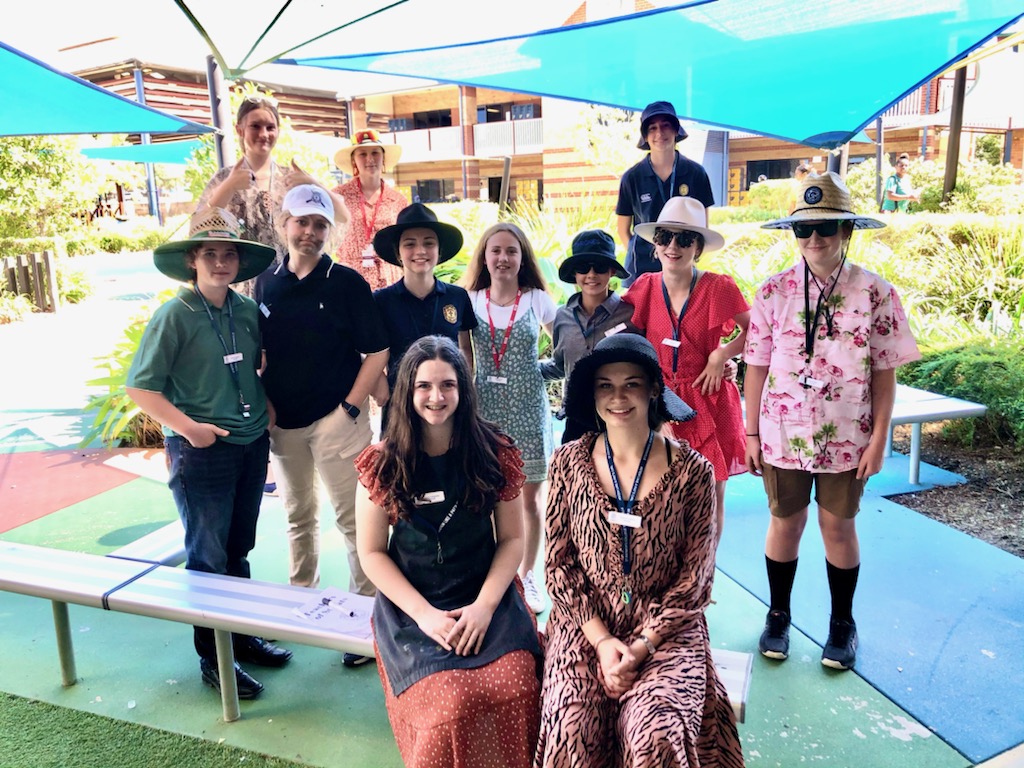 Role-reversal! When the students dress up as staff…(From Top to bottom and L-R: Ms Torrisi, Mrs Plumridge, Mr Triffett, Mr Santarossa, Mr Parks, Ms Tomerini, Ms Maguire, Ms Hyne, Ms Andrews, Mr Pope, Ms Costopoulos and Mrs Langford)