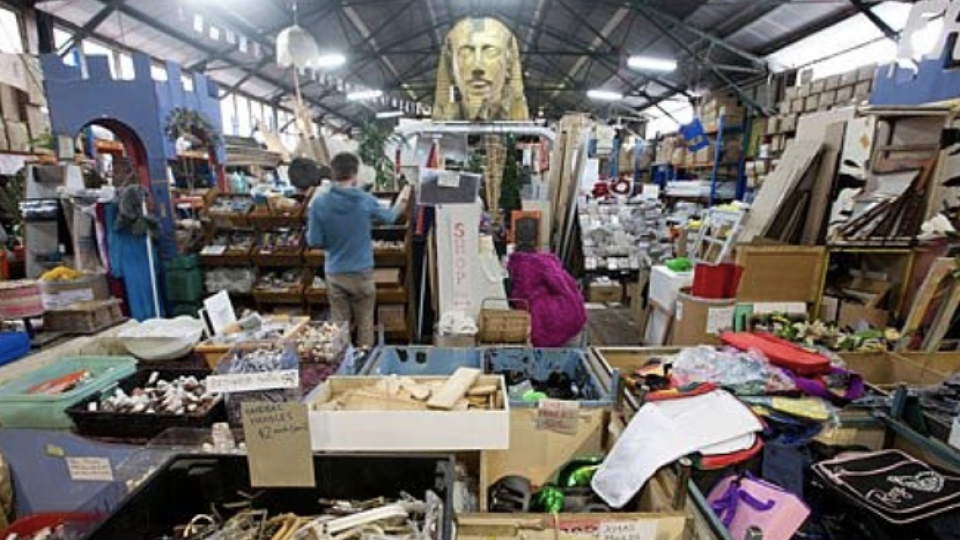 Upcycling Excursion
On Tuesday the 3rd of March 2020, Year 9 Design and Technology of 20 students were given an amazing opportunity to attend Reverse Garbage in Marrickville. At reverse garbage, we participated in a workshop and took a tour around the site.
The students of Year 9 Design and Technology were able to tour the reverse garbage warehouse and acquire materials to take part in the upcycle challenge. We met our mentor, who helped clarify the meaning of sustainability, upcycling and terms used relating to environmental consciousness. This excursion was to help guide us and stimulate ideas for our upcoming upcycling project (assessment), where we have to create a project, only made from upcycled materials.
We started our upcycling challenge in the main recycling warehouse where we were allowed to select 1 material each. All materials provided were donated or recycled/upcycled. We worked in groups to create different masterpieces, all made from our selection of materials. The outcome of the materials we provided were super innovative! The end creations included a jewellery holder, headbands, a few variations of bags, a tea strainer, a watering can with multiple nozzles and several other inventions.
On behalf of all of us, we really enjoyed the experience. It allowed us to grasp a better understanding of sustainability and the limitless choices of how to upcycle materials. Our instructor informed us of very surprising stats and informed us on how to be more environmentally aware. Overall it was a very eye-opening, informative and fun session!
Alyssa Khaw and Megan Tran (Year 9)