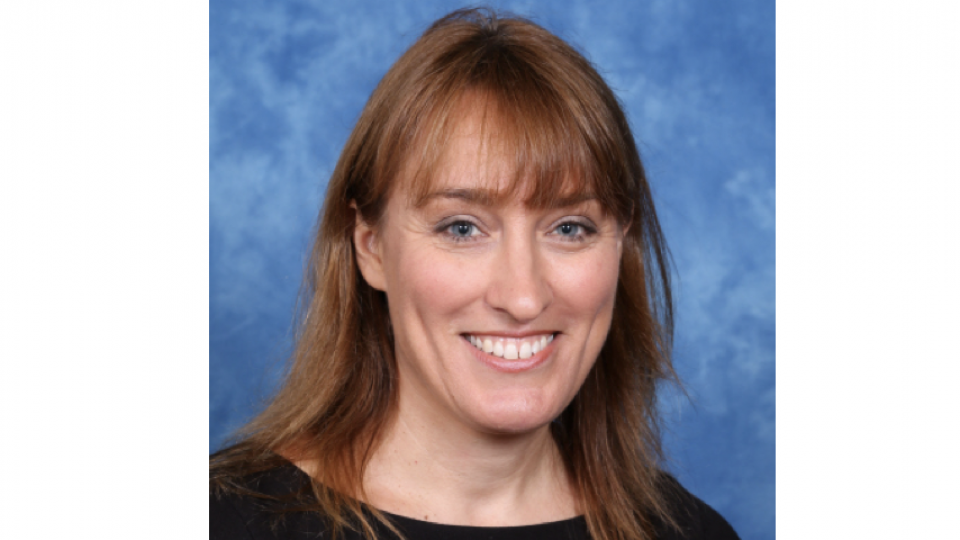 Principal's Report
Dear Fortians, Parents and Carers,
Additional school activities able to recommence:
With updated health advice and changes to state and national restrictions, there are some school-based activities that are able to recommence from either 15 June or the start of Term 3. Unfortunately, non-essential adults are still not permitted on school grounds or at schools events – this includes parents/carers unless specifically approved by the principal. Parents/carers who need to be on site for canteen or uniform shop purposes or for important face-to-face meetings will need to sign the visitor acknowledgment form.
Activities allowed from Monday 15 June
Choirs and performing arts within the school setting only at this point (no inter-school activities). All IMP ensembles and music tuition can now recommence along with drama performances (unfortunately audiences are not allowed until further restrictions are lifted).
Community use activities used by students outside of school hours with limited adult attendance.
Activities allowed from beginning of Term 3
All school sport and activities including competitions aligned with current health advice.
Inter-school student events and competitions (choirs, sport, debating, public speaking, performing arts)
Incursions involving external providers maintaining distancing and hygiene aligned with health advice
SRE volunteers
P&C meetings – strong preference for on-line where possible
Work experience for students
VET work placements
Community use activities involving general adult attendance at which the organiser remains responsible for compliance with distance and hygiene requirements.
This means that the regular timetable will return for Tuesdays with all students participating in either SRE or non-SRE period 4 and Years 8-10 participating in sport after lunch.
Activities under consideration for Term 3 but not yet approved
School Camps (Year 9 Duke of Ed had been scheduled for week 9 Term 3)
Excursions
Parent attendance at assemblies and other school events
Interstate excursions
School based activities that involve large gatherings of adults are not permitted at this time. These include parent/community gatherings such as parent functions, fundraisers such as Fort Fest, school BBQs, large parent information evenings. These large gatherings will continue to be reviewed and may be permitted at a later date.
Cancelled or delayed until further notice
International excursions
Certain large arts and sports events such as the Festival of Instrumental Music and Festival of Choral Music, State Wind Bands – rehearsals and performances, State Choir, State Dance Festival, NSW Public Schools Performing Ensembles, The State Drama Festival, NSW All Schools cross country, NSW All Schools touch football trials, NSWCHSSA athletics championships, NSW All Schools football tri-series, NSW All Schools opens netball tri-series, Secondary Water Polo trials and Secondary Boys Cricket trials.
Fort Street HS will maintain existing infection control protocols (enhanced cleaning, hand sanitiser in all learning spaces, hygiene posters and reminders etc) and will continue to operate in line with AHPPC NSW Health guidelines.
School Reports and Parent Teacher Nights
Due to COVID-19 restrictions, the Year 11 parent teacher night scheduled for Term 1 Monday April 6, was postponed. Parents of Year 11 students will receive an invitation via email shortly, to contact the school if they would like to participate in an online or phone interview with their child's teachers. The school will then arrange appointment times for these interviews.
The Years 7 and 10, parent teacher night, scheduled for Term 2, Wednesday June 24 and the Years 8 and 9, parent teacher night, scheduled for Term 2, Monday June 29 are postponed and hopefully will be held at school early in term 3. If this is not possible
Year 12 students have received their semester 1 reports already. Year 7 and Year 11 students will receive their semester 1 reports by the end of this term and Years 7, 8 and 9 students will receive their reports in the first two weeks of term 3.
Grant Application
I would like to thank Elizabeth Kenyon for putting together an application for a Community Building Partnership 2020 Grant on behalf of the P&C. If successful, this grant will complete the library renovation project by refurbishing the foyer and entrance, providing a welcoming, colourful and functional entrance to the heart of the school. The library foyer refurbishment would brighten and refresh the space and provide security cameras as well as sufficient bag storage for all library visitors.
Elizabeth has also registered Fort Street for the CBP Grant to obtain two more drinking water stations for the school playground.
Before and after school pick up
We are currently experiencing higher than usual traffic on Palace Street before and after school during pick up and drop off times. In order to reduce congestion and to keep students safe, can you please consider the following points:
Year 7&8 students are being dismissed at 3:00pm on Mondays, Wednesdays, Thursdays and Fridays, in order to help us stagger departure times. If you are picking up a Year 7/8 child, it would be helpful if you can arrive promptly at 3:00pm so that you are not contributing to congestion at 3:15pm when the rest of the school is dismissed.
If it is convenient, consider alternate pick up/drop off points such as the Andreas Street gate near the canteen or Elwsick Street, near the pedestrian footbridge on the other side of Parramatta Road. Parents might also consider arranging to meet their children a block or two from the school, for example at Petersham Park.
Most of the traffic seems to have cleared by 3:30pm. If it is convenient parents, especially of senior students, might consider waiting until after 3:30pm to collect their children.
Students walking to Petersham station have also been asked to walk all the way down Palace Street before crossing the road, so that they can avoid the heaviest traffic and stay safe.
We understand that at this time there is caution about using public transport, and we ask that parents driving their children to or from school consider the points above, and exercise caution when driving near the school.
Congratulations – Mr Wilkinson
I would like to congratulate Mr Joshua Wilkinson on gaining a permanent teaching position at Fort Street High School. Mr Wilkinson has been teaching at the Fort for the past year and a half on a temporary block, in that time he has become the current Year 7 Assistant Year Adviser, he has coached the baseball team and has attended almost every camp the school has offered during that time. I would also like to thank Dr James Edwards (parent of Leo in Year 9) for participating in this merit selection panel to hire a new member of the teaching staff.