Director of Boarding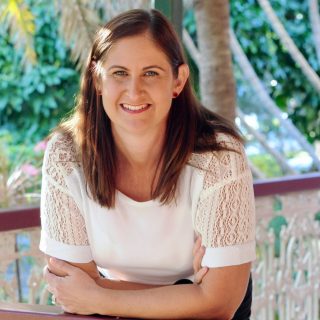 Director of Boarding
Megan Christie
In the Boarding House, the girls are back in the swing of boarding expectations and routines.  The girls are working hard in study and making a good start on their assignments. The weekends are jam-packed with opportunities for activity and recreation and club sport has returned to our world which has been welcomed with open arms.
On Saturday 15 August, the girls visited Alligator Creek swimming hole in the Bowling Green Bay National Park, many for the first time.   The girls had a wonderful time exploring the area and swimming in the fresh water rock pools.  The girls loved it so much they asked if the could return the next weekend! On Saturday 22 August, St Patrick's hosted a Beach Volleyball Tournament with St Teresa's College, Abergowrie.  This social event aimed to strengthen engagement between boarding students and their families.  It was wonderful meeting the girls brothers and cousins.  We hope to continue this tradition and visit the boys' campus next term.
The College uses REACH Boarding, a student management software system which automates control and monitoring procedures for the Boarding House.  All girls now have access to the St Patrick's REACH app or the REACH website.  Presently, the girls use REACH to move themselves around on campus locations, sign up for activities and events online and manage their own leave by submitting an online application form. Please be reminded that all special weekend leave requests are to be submitted on REACH via the online form by 9:00 am on Thursdays.
Congratulations to our Boarders of the Week:
Javanah Bero
Yalul Toby
Isabella Nona