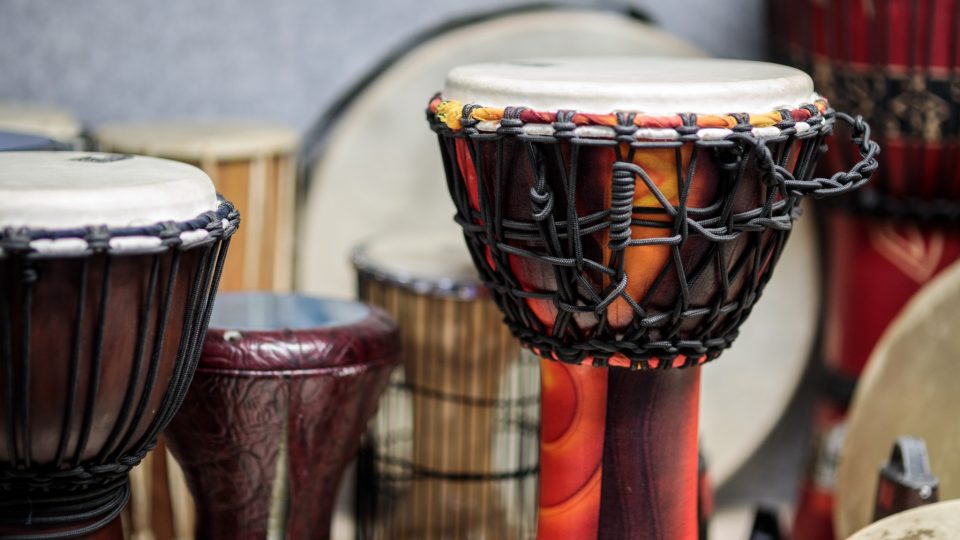 Music Matters
Important Dates for 2020                       
A special concert will be held in the Town Hall on Thursday 18 June to celebrate the school's 125th Birthday.
The concert will feature exciting pieces of music by Australian composers and will feature many of our ensembles.
To facilitate preparation of this concert, the Music Department will be holding two weekend workshops for the featured ensembles. The dates are:
Workshop 1 – Monday 27 April (day before the commencement of Term 2)
Workshop 2 – Sunday 14 June (Sunday before the concert)
Attendance at both workshops is compulsory for students who will be performing. We would appreciate your support with your daughter's regular attendance of rehearsals and for both workshops. Further information about each of the workshops will be provided closer to the time.
The concert will be a wonderful celebration of the school's birthday. It will also be a wonderful evening of Music!
National Choral School
SCEGGS was thrilled to have a significant number of students successfully audition for this year's National Choral School which was held in January. A number of these students took their musical talents to another level by snaring important musical roles in the National Choral School concerts. At the conclusion of this two-week residential choral extravaganza both Astrid Girdis (Year 11) and Scarlett Pearce (Year 10) were the featured vocal soloists in the world premiere of choral works by Australian composers Paul Jarman and Lisa Young. Jedda Thorley (Year 12) was selected as the violin soloist in the Gala Student Performance evening. This year's Choir Captain Annika Deitz (Year 11) has been chosen to join the National Touring Choir for performances at the World Symposium in New Zealand and then Japan. The Music Department is very proud of these choristers' achievements in the wider choral community.

Secondary Music Ensemble Rehearsals
Rehearsals for ensembles begin in Week 3. Students who are taking Music as an elective study MUST participate in at least one Music Ensemble. If for whatever reason you cannot attend your rehearsal, please do the courtesy of letting your conductor or Mr Jewitt know ahead of the rehearsal.
Music Tuition
Music tuition formally started in Week 2. Families are encouraged to review the 2020 Peripatetic Music program guidelines and the policy that has been set by their daughter's tutor. Parents and students are also encouraged to look ahead in their daughter's diary for any possible disruption that may affect their scheduled lesson time. Please contact your instrumental tutor if you have yet to receive confirmation of your lesson time.
If you would like to commence instrumental or vocal tuition, please do not hesitate to request a Music Tuition form. The form and the guidelines are available on Cognito or from the Music Department.
2020 SCEGGS Music Eisteddfod
The applications for the 2020 SCEGGS Music Eisteddfod are opened to all students who are having voice or instrument tuition.
The SCEGGS Music Eisteddfod is a competition open to ALL musicians currently taking private lessons, inside or outside of school.
Entry into the Eisteddfod is FREE.
All Elective Music students are preparing for participation.
Heats
Heats will be held in Weeks 7 and 8 during regular Music class lessons for Primary students, Year 7 students and Elective Music students.
All other heats will be held during regular class lesson time.
Students will perform for the external, specialist adjudicator in a music studio – there is no audience.
Due to timetabling restrictions, adjudicators do not provide written reports or any other feedback.
The adjudicator's decision is final, and no discussion will be entered into.
Entry forms can be accessed on Cognito or at the Music Department.
2020 Organ Scholarship
Calling on expression of interest from students who are interested in applying for the 2020 Organ Scholarship. The scholarship application is open to any student who is currently learning the piano (of approximately 5th Grade standard) and have a desire to learn the organ.  For further information and for a copy of the application form, please access Cognito through the school website.
Applications close on Friday 14 February 2020.

Pauline Chow
Head of Music