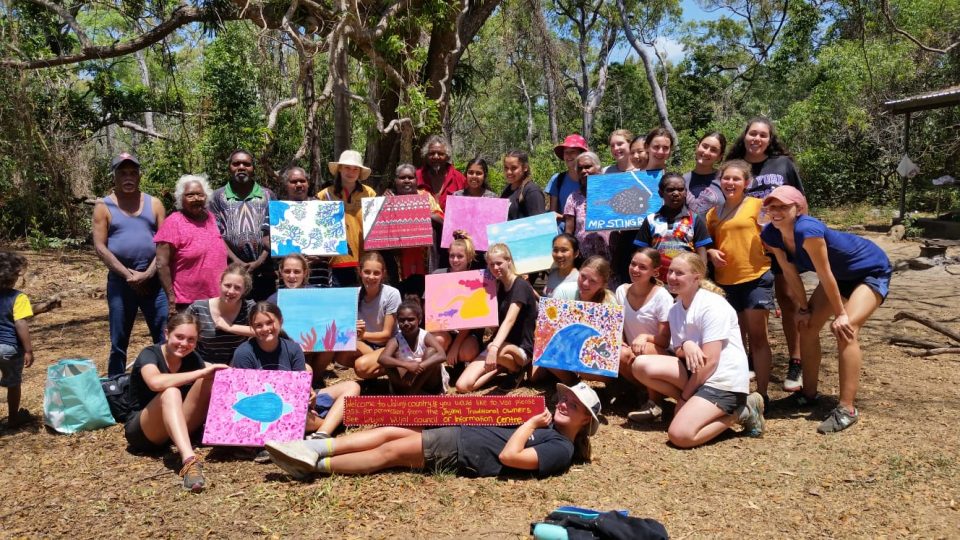 Cape York Trip 2020
The Cape York Trip is taking place this year in the September/October school holidays from Sunday, 27 September-Tuesday 6 October. This immersion and community service experience is available for all students in Years 9 and 10.  However, the group will be limited to 46 students.
Again, the trip will be organised by Red Earth and we will be visiting the Binthi-Warra and Jajikal communities in Cape York. Red Earth feel it is really important for a school to have an ongoing connection with the homelands they visit, and they have no doubt that the Elders and Traditional Owners we met in 2018 will remember SCEGGS and be equally keen to build on the relationship. While visiting these homelands the students will spend part of the time participating in community service, such as assisting with building projects or environmental conservation, based on the needs of the communities we stay with.
Some important dates…
Tuesday 11

 February

Student Presentation by

Daniel Carson from Red Earth. Daniel will be introducing the Cape York Trip to all Year 9 and Year 10 students during Form time.

Tuesday 18 

February

Parent evening in the Lecture Theatre from 6.00pm – 7.30 pm.

 
All Year 9/10 parents are welcome to attend presentation from Red Earth and learn more about the trip and what it entails.
We look forward to seeing interested students and parents at the presentations as we begin to prepare for this exciting experience.
Ashleigh Smith and Sue Zipfinger
Cape York Trip Coordinators