Gifted and Talented Report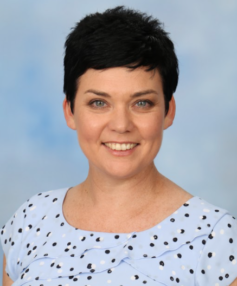 The Sydney Catholic Schools Gifted and Talented Policy opens with this quote from the Gospel of John.
'I have come that they may have life and have it to the full' John 10:10
As an opening statement, it clearly sets the standard for Catholic Schools to nurture the potential and love of learning within a climate of Gospel values. It links directly to the rationale of gifted and talented education and Newman streaming. A classroom that tailors learning to meet the needs of gifted and talented students ensures students are living this life to the full, ensuring they meet their potential.
Students identified as gifted or talented are those who perform or have the potential to perform in one or more domains at a level significantly beyond children of the same age, culture or circumstances. Data is collected from various tests, including Allwell testing, NAPLAN, HAST testing and Pat testing. Teachers will often refer to this data and link lessons to students' strengths or areas of improvement. Flexible grouping also allows teachers to put students in groups of similar ability who work towards a learning goal whilst addressing the varying learning needs. This allows for greater differentiation and the work presented may look different for each group.
In this newsletter, I would like to feature the work done by Year 7 in IDEAS.
IDEAS (Innovate, Design, Explore, Achievement and Student-centred) is the College's school-based program focused on a transdisciplinary approach to teaching STEM (science, technology, engineering and mathematics). In this program, students undertake deep learning by applying their knowledge and skills through designing and creating practical solutions to real-world problems. Students are able to recognise the importance of developing a sustainable future by harnessing critical and creative thinking skills that allow them to enhance their higher-order thinking abilities. As a result, this program ensures students a rich learning environment conducive to cultivating self-directed learners for the 21st century.
What do the students think?
IDEAS is an innovative, imaginative and enjoyable experience as we can all open up our minds to new possibilities and it is a great way to broaden our minds and be creative! I personally love all aspects of IDEAS because it gives us a chance to show collaborative and out of the box thinking. Our teachers are amazing and they let us open our minds to amazing new possibilities and ideas that help us grow our minds. Overall, IDEAS is a great experience for all girls and I really enjoy taking part in it. 
Sofia Vella, Year 7 Student
At the moment, students are working on a passion project. What a range of ideas and interests our students have! I loved the idea of the passion project assessment. It was so much fun to create an object/website/camp all about our passion. We got the chance to interact and help our peers achieve the aim of their passion project. Overall it was a great assessment task that got us to interact and do what we love best. 
Bianca Magner, Year 7 Student
I wanted to make an app to help sales representatives have a safe and secure place to store and organise their data on their devices. 
Alana Serra, Year 7 Student
I enjoyed the fact that we were not restricted or limited in our project. This allowed us to have an open imagination and create something that we were passionate about. In my case, I was passionate about women's rights and women's safety, and I created a self-defence phone case to help women feel safe in public spaces. I thoroughly enjoyed seeing young girls share the same views as me on this topic.
Luci Aspinall, Year 7 Student
Mrs Rachael Colreavy, Gifted and Talented Coordinator
This article on College life meets The Archbishop's Charter for Catholic Schools – Charter #2 & #6