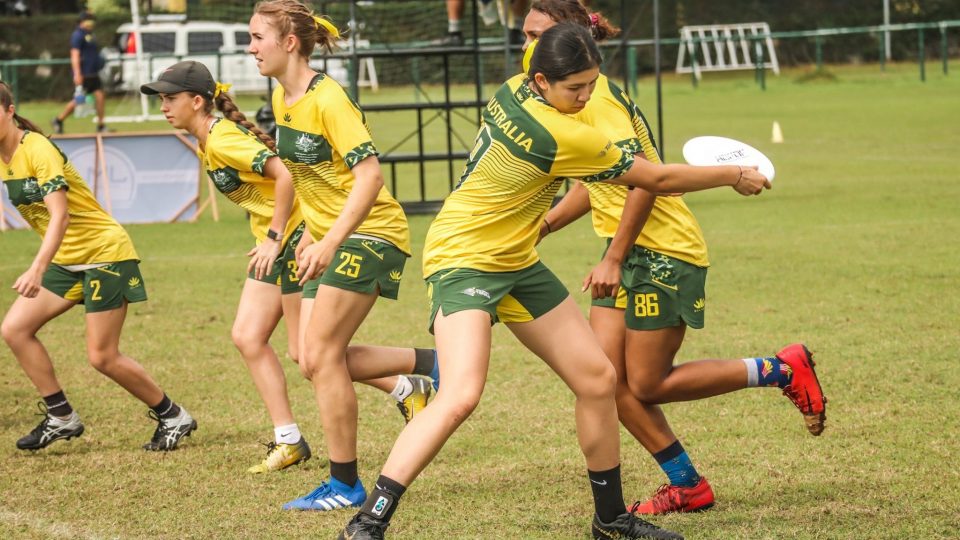 Ultimate Frisbee
2019 was a hectic year, balancing year 11/12 and my love for frisbee. In July, myself and a few other Fortians were lucky enough to compete at the Australian Youth Ultimate Championships in Brisbane, where I was then chosen to represent Australia  in the Asia-Oceanic Junior and Masters Ultimate Championships (U20) in December.
The championships were held in Manila, Philippines where we spent a week, training and then competing. The women's division was a hard fought tournament with us, AUS, losing to NZ in pool play, but then beating them in semis to go through to the grand finals, where we unfortunately lost to a very strong Chinese Taipei team, putting us second. However, we also won most spirited.
Overall, the campaign was an amazing experience, where I met players from different countries and got to experience how great the Phillipines is, which wouldn't have been possible without the help and support of Ms Arcamone and Fort Street. I hope to help expand the fast growing frisbee community at school, as well as in Australia.
Kayla Chan