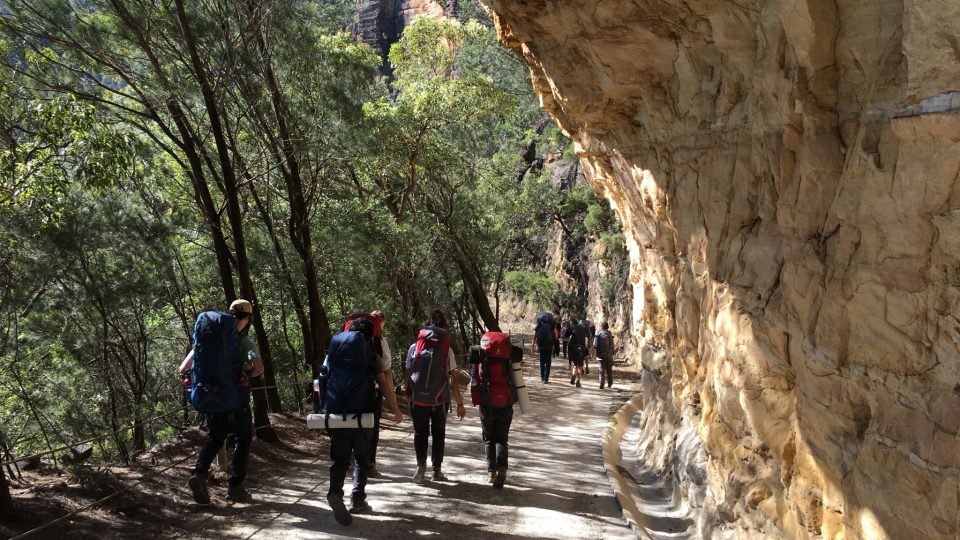 Duke of Ed at the Fort in 2020
The Duke of Edinburgh's Award is an internationally recognised youth program, founded by the Duke of Edinburgh. The Award will see participants provide a voluntary community service, develop a skill, participate in a Physical Recreation activity and embark on an Adventurous Journey.
This year, all 150 Year 9 students will be participating in the Bronze level. Fort Street is one of the only schools in Sydney who offer the program to the entire cohort. The Year 10 Duke of Ed Leadership Team will be guiding and mentoring the Year 9's this year. The Bronze Program was launched with an information evening on Thursday 6th February and is already off to a great start with almost all of the whole Year 9 cohort already having setup their online record books. A mentoring program for the Bronze participants will assist them with logging hours for their activities as well as preparation for their four day camp in September.
In 2020, there will be over 70 students from Year 10 and over 50 students from Year 11/12 working on their Silver and Gold levels respectively. This is a record number of participants for the Fort Street program.
Congratulations to Aidan Limnios (Year 12), the most recent achiever of the Gold Duke of Edinburgh Award. This prestigious award will be presented by the Governor of NSW. During the assembly on Friday 7th February, 13 students received their Silver and 49 students received their Bronze Duke of Edinburgh award.
Ms Caroline Jerrems, the Fort Street Duke of Edinburgh Award Coordinator, has been instrumental in the growth of the award program at Fort St High School. The Duke of Ed leadership team appreciates and applauds her ongoing passion and commitment to the success of the Program.
Jade Do and Peter Tran (Year 10)