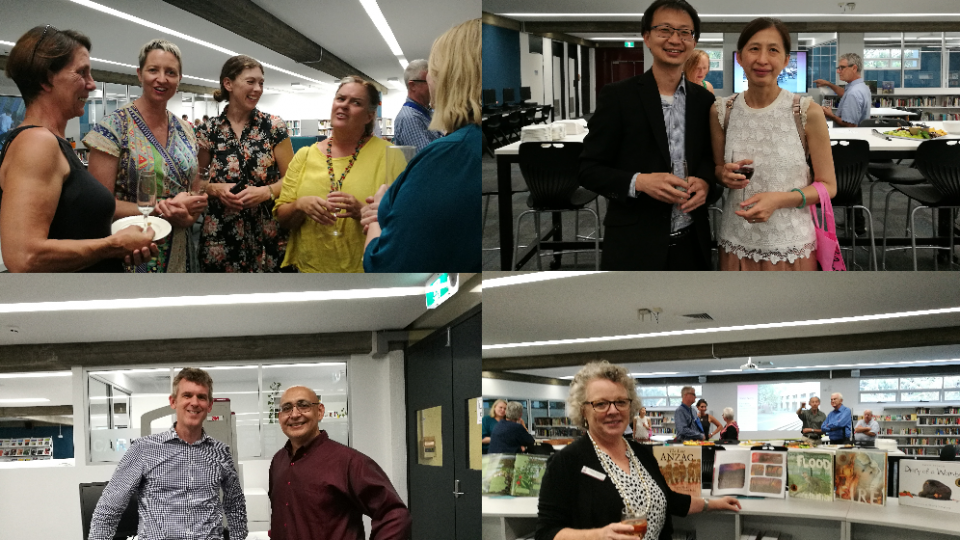 P&C
Welcome from the P&C
A very warm welcome to all families who are new to the school this year and to all returning families. We'd love for you to get involved with the school community, so if you would like to be informed about P&C events and meetings or would like to know how you can get involved, please subscribe to our mailing list at http://eepurl.com/cXWaEX or join our Facebook group at https://www.facebook.com/groups/fortstreethighschoolpandc/
Year 7 Welcome at Petersham Bowling Club
Save the date, all year 7 families are invited to a welcome event at Petersham Bowling Club on Friday April 3rd at 6:30pm. Keep an eye out for the invitation email with more details.
Library Opening
We hope that everyone who attended the opening of the stunningly refurbished library had an enjoyable evening.
Thank you to the parents and teachers who did so much work on the night to make the event a success.
A sincere thank you also to all those who contributed to our Library Furniture/Murals/Plants collection. The P&C raised $1894.50 from this and we're especially looking forward to seeing lots of plants decorating this space.
Grants
As requested at the general meeting, we are on the lookout for parents and carers who may be interested in helping us apply for grants for school projects or anyone with innovative ideas on how to raise funds from outside the school community. Please email us at fortstreethighschool@pandcaffiliate.org.au if you are interested in this.
Entertainment Books
Entertainment Books are available for purchase and use now, they cost $70 and 20% or $14 per sale goes to Fort Street. They are only available as a digital copy, no hard copy books this year. Follow this link to ensure the funds go to Fort Street High School  https://www.entertainment.com.au/orderbooks/2d03327
Second Hand Uniform Stall
The P&C's second hand uniform stall runs once per term before school from 7.45-8.45 am in front of the school office.
Parents and students are welcome to come and grab a bargain. Price guide: shirts, skirts, shorts, IMP (music program) and sports uniform items all $5 each, jumpers $20, trousers $10, winter jackets $40. Cash only, please bring your small change, condition of clothes as found, no change rooms, no refunds.
Future second hand uniform dates for your diary are:
Term 2: Wednesday 13 May 7.45-8.45 am, in front of the school office
Term 3: Sunday 30 August, (FortFest – all day, location at school TBC)
Term 4: Wednesday 21 October 7.45-8.45 am, in front of the school office
The second hand uniform stall relies on uniform donations from the school community. You can do your bit to recycle our uniforms and save landfill. If you have clean washed uniforms to donate, please take them to the school front office and they will be placed in the donations bin. All proceeds to your P&C. If you are a parent who would like to volunteer on the stall please contact Sally at mceastonland@gmail.com. Thank you to everyone who has donated and to our volunteers and front office staff for supporting the stall.
Fort Street High School P&C Executive