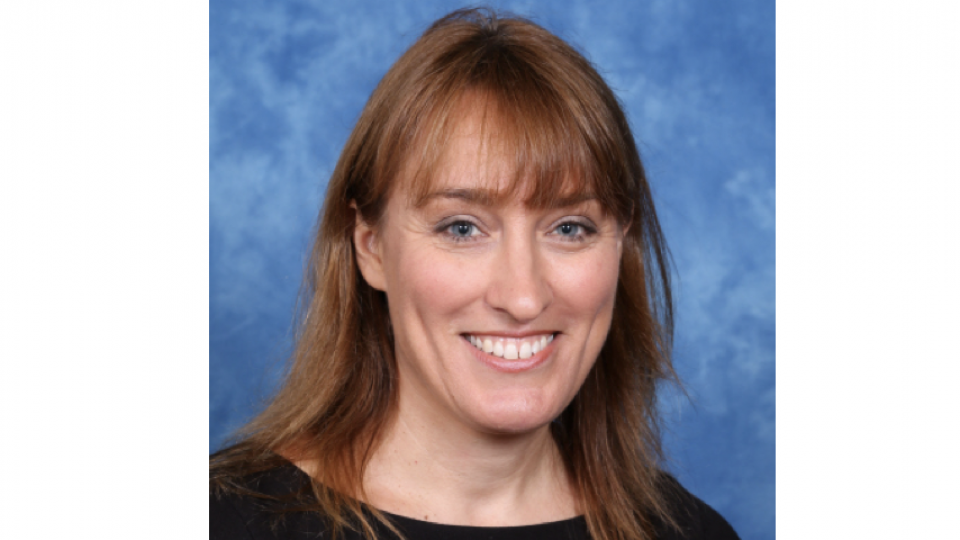 Principal's Report
Dear Fortians, Parents and Carers,
Sydney International Women's Day Breakfast
It was an absolute pleasure to accompany the Executive SRC members to the ICC for a 7am breakfast on Friday 6th March at the ICC in Darling Harbour to celebrate IWD and to learn about some of the fascinating programs being run by UN Women Australia. The event was MC'd by Janice Petersen from SBS World News. We heard from Sonali Hedditch – Coordinator of the UN Women's Second Chance Educational and Vocational Learning Program, Luz Restrepo – Founder and CEO of Sisterworks and Wendy Yarnold – CEO and Chairperson, Real Futures.
UN Women National Australia hosts Australia's largest International Women's Day (IWD) celebrations in March each year. IWD is a global day celebrating the economic, political and social achievements of women. It is also a day to review how far women have come in their struggle for equality, peace and development. IWD also provides an opportunity to unite, network and mobilise funds to foster meaningful change into the future. It was satisfying to hand over the student raised funds – $580 and to learn that this contribution could fund the education of 5 young women who would otherwise not have the opportunity to go to school.
Library Review
It has been rewarding to see the students and staff enjoying the new library spaces and furniture. There will be a review of the library undertaken in term 2 to evaluate what further improvements students, staff and parents would like to see in the library and to the way in which it operates. Students, staff and parents will be consulted about many aspects of the library including the types of books they might like the school to purchase this year.
Homework Centre
The Homework Centre which is now operating out of the Library on Monday and Wednesday afternoons is growing in popularity. A new model involving the hiring of ex-students as tutors in the homework centre is currently being trialled.
Merit Selection Panels
I would like to thank Hema Kolla (Year 7 parent) and Sophia Tang (Year 7 parent) who have volunteered to participate in the upcoming Maths Head Teacher merit selection panel and Dr James Edwards (Year 9 parent) who has volunteered to participate in the merit selection panel for a new permanent mathematics classroom teacher.
International Trips
Due to the current COVID-19 situation, the Department of Education has instructed all overseas excursions to be placed on hold until further notice, the safety of our students and staff is paramount. For this reason, it is more than likely that the upcoming STEM Tour planned to depart in late September this year to the United States will either be postponed or cancelled. All families impacted by this will be sent further details and a meeting date and time will be determined shortly. At this meeting parents and students will have an opportunity to ask any questions and to discuss the implications of a cancellation or postponement.
There is a meeting scheduled for 7.30pm on Monday 16th March for all parents and students who have paid their deposit for the 2021 IMP Camp at which options will be discussed. At this stage Matt Manchester has negotiated with the travel agent a delay to the next financial instalment until late in July. This will at least provide some more time to monitor the unfolding developments.
Congratulations to:
The Sax Quartet (Jack Coleman, Phoebe Lim, Eleanor McLeod and Liam Young) recently performed at the Palace Norton Street Cinema, Leichhardt for the Inner West Seniors Festival 2020. I received the following email from one of the organisers of the event;
"Just dropping a line to confirm that the Sax Quartet are indeed astonishing! I had the good fortune to attend our Retirement Symposium and we received so many compliments to pass on about the music and the great atmosphere the quartet created. Council staff found the quartet a delight to deal with – mature, professional and at home in their event management."
Senida Krcic (mathematics teacher) who has been successful in gaining a Relieving Head Teacher Mathematics position for the remainder of the year at the NSW Virtual Selective High School – Aurora College.
Teachers of the Week – over the past 4 weeks this award has been received by Ms Gillian Maury (School Counsellor), Ms Liz  Propsting (Music teacher and Year 7 Adviser), Mr Tim Hasenbein (currently relieving HT Science) and Mr Shane Fischer (PDHPE teacher).