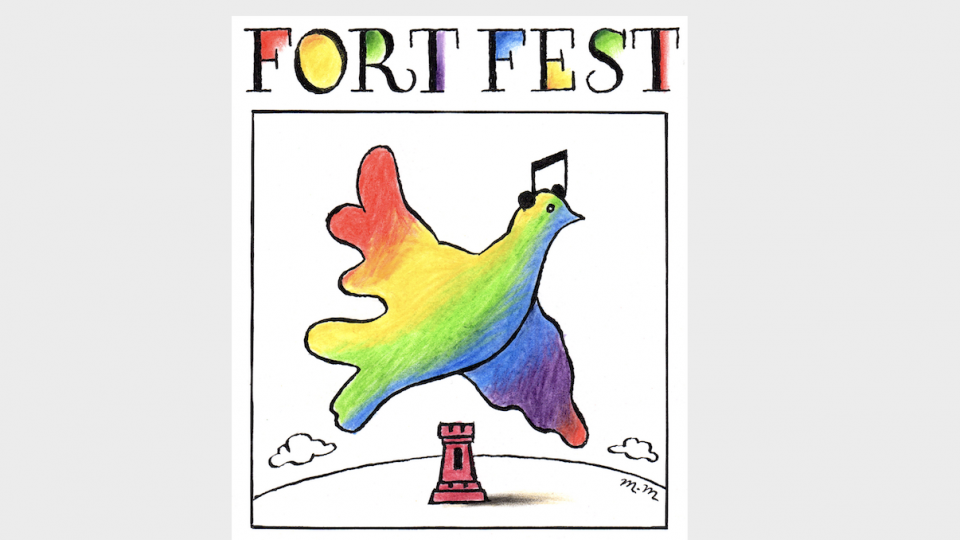 P&C
Fort Fest 2020 is coming!
Sunday, 30 August 10:30 – 4pm
The Fort Street High School festival, or "Fort Fest", is held every two years.
Traditionally, Fort Fest is an opportunity for students, parents & teachers to work together outside of the classroom to create a wonderful sense of community, and of course to raise money for the school. As with most school fetes and festivals, Fort Fest relies on the enthusiasm and generosity of all those involved. We are keenly aware of the many challenging situations that the world is currently facing and can't predict the future, but we hope this event and it's very organising will help to strengthen existing community ties and forge new ones.
We will discuss at the next P&C meeting (March 11th 7:30pm School Library) what project or projects will specifically benefit from funds raised at this year's Fest. In 2018 we raised $20000 for the Library Refurbishment and made a donation of $30000 to this project.
How can you get involved?
We would love to hear from people who are interested in the following roles:
Volunteer Manager
Sponsorship Manager
Student Stall Manager
Publicity Manager
Entertainment Manager
Decorations Manager
For more information keep an eye out for emails and in Mercurius, or contact us at 2020fortfest@gmail.com
We can't wait to work with all of you on this year's fest!
Focus Item – March 11th 6:30pm School Library
The P&C is delighted to host a presentation from Head Teacher English at Fort Street High School; Noah Melser on March 11th 6:30pm ( just before the P&C General Meeting ).
As English is the only compulsory HSC subject this is a topic that is relevant to all students and we hope parents will attend and hear about how this subject is taught at Fort Street High School. Please bring along any general questions you may have related to this topic. Light refreshments ( tea, coffee, biscuits) will be available.
Year 7 Welcome
The P&C are delighted to invite all the Year 7 families to join us for the Year 7 Welcome Evening on Friday April 3rd, 6.30 PM at The Patio, Petersham Bowling Club, 77 Brighton Street, Petersham
All children are welcome to play in the outdoor area. Food and Drinks are available at the Bar inside the Club
This is an informal social event for all the year 7 families to get to know each other.
If you have any questions about this, please email Alison at alison.austin@urbanapple.com.au
Grants
We are on the lookout for parents and carers who may be interested in helping us apply for grants for school projects or anyone with innovative ideas on how to raise funds from outside the school community. Please email us at fortstreethighschool@pandcaffiliate.org.au if you are interested in this.
Staying Current with P&C Activities
If you would like to be informed about P&C events and meetings or would like to know how you can get involved, please subscribe to our mailing list at http://eepurl.com/cXWaEX or join our Facebook group at https://www.facebook.com/groups/fortstreethighschoolpandc/ There are photos from the Library Opening to view on the Facebook page for those who couldn't attend.
Fort Street High School P&C Executive