The Arts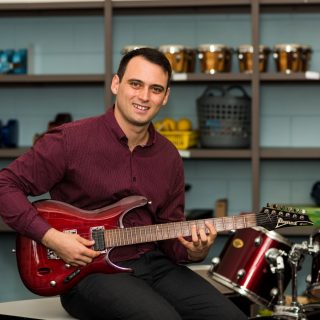 Head of Department – Music & Performance – Johnathon Goulter
Hello and welcome to 2021 St Patrick's College Music Program. We have seen spectacular growth in the instrumental department, and our Ensembles are preparing for their first performances at Twilight Open Evening. We welcome our new Irish Ensemble, Gaelic Dreaming, to the College. This Ensemble is run by Ms Megan Donnelly. The College has acquired an orchestral Marimba and this will be put to good use in Percussion Ensemble and Concert Band!
In the Music Classroom:
Our year 7s are starting to work on basic piano and guitar skills while learning music literacy skills such as sight reading, functional solfège and ensemble work.
Year 8 Music students are making their own sea shanties and playing a range of popular music on instruments of their choice.
The Year 9s are currently arranging selected Beethoven and Debussy pieces, but they are also developing their contemporary music skills.
Year 10 are learning about recording techniques to create an album of song books for our neighbours at St Joseph's School. Performing these arrangements later in the term is something we are all excited about.
Year 11 students are developing their understanding on how music is designed to communicate meaning.
The Year 12s have returned to school with a real determination to excel and are enjoying exploring the varied musical styles of Musical Theatre, Country, Jazz, Film Music and Classical Music. They are busy preparing their first performances and composition for summative assessment.
"Music and rhythm find their way into the secret places of the soul."
Plato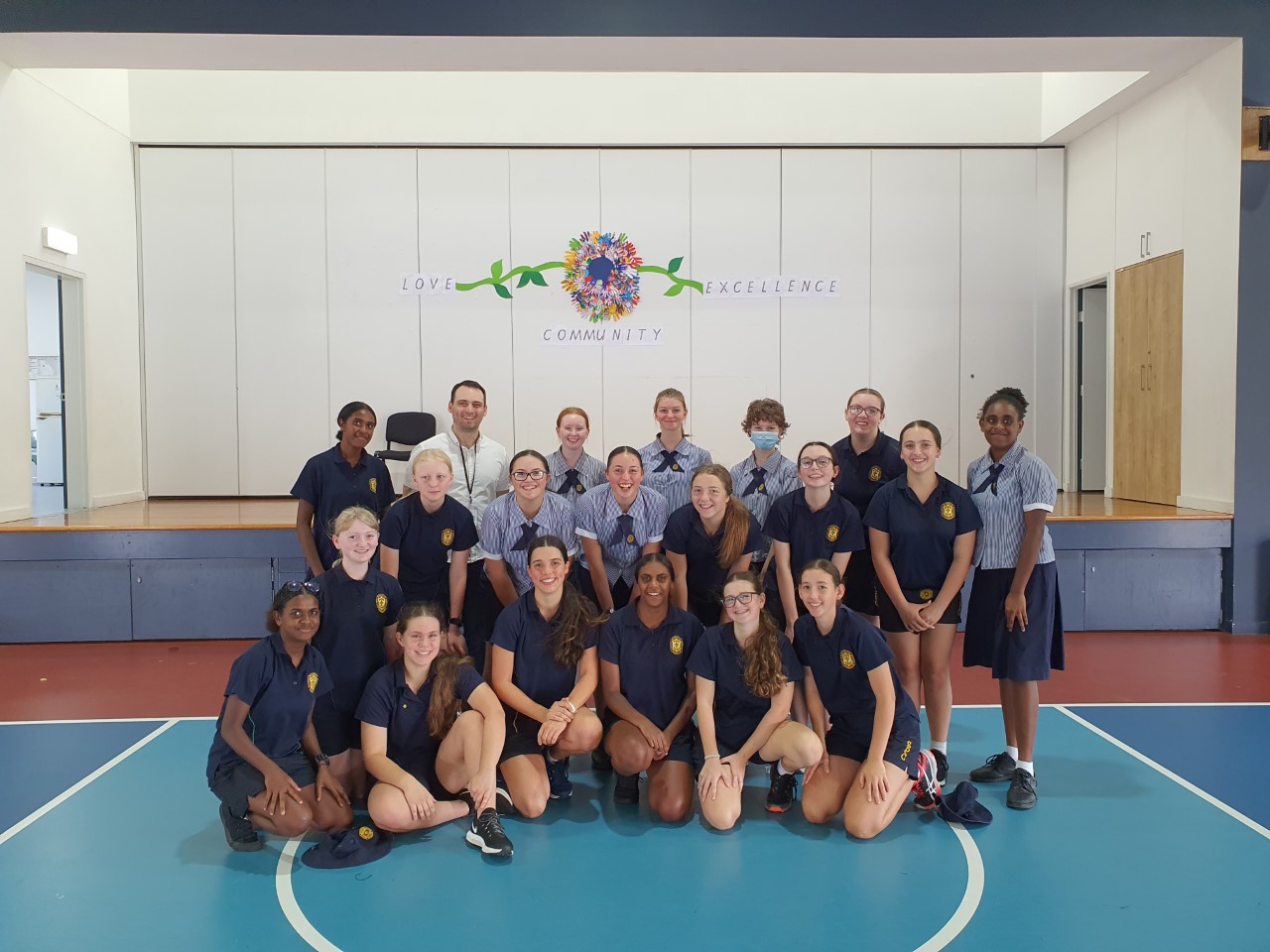 Visual Art Teacher – Mr Michael Pope
The Year 10 and 12 Visual Art in Practice students visited Perc Tucker Regional Gallery and Umbrella Studio Contemporary Arts this week. The students loved spending time experiencing the space and artworks. They later toured the exhibitions before finding their favourite work to analyse and draw.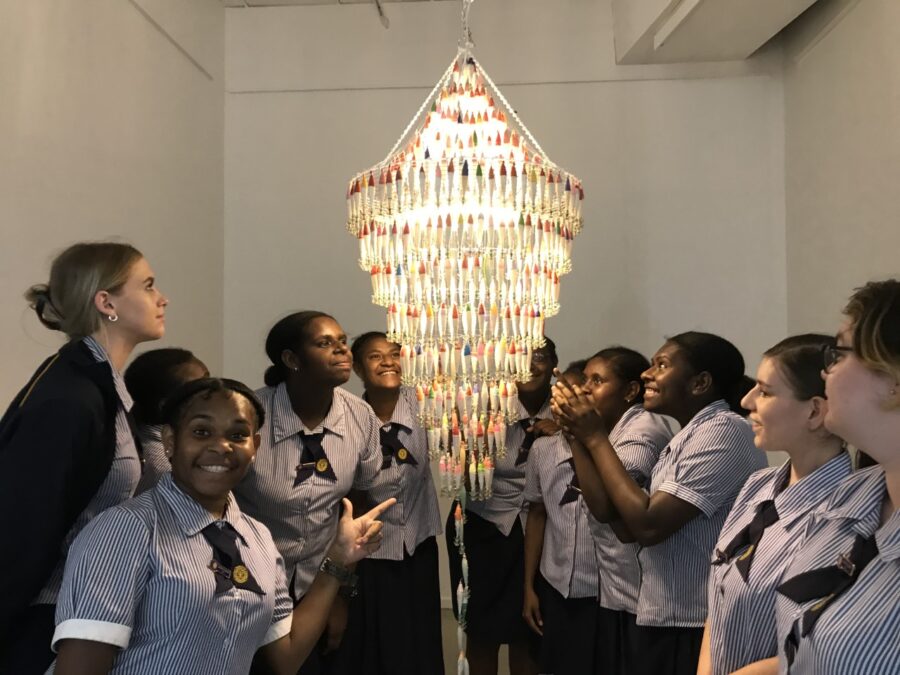 Students are seen here admiring one of the artworks in the exhibitions – Disquiet: Ecological Anxieties & Transformations. The work is made from found objects including squid lures, a fan cover, fishing line and lights.
We warmly welcome Mr Michael Pope to St Patrick's College Townsville. A well known and respected local artist, Mr Pope is also the founder of "Urban Sketchers". Mr Pope's latest exhibition, Marker, features two years of drawings. The exhibition launches on Friday, 12 February and can be viewed at Murky Waters Studio.