Director of Students

I extend a very warm welcome to all families and students of our College.
We have had a fantastic start to the school year, welcoming our Year 7 and new Year 8 students on Orientation Day.  The day was a wonderful way to set our new students up for success, allowing important connections to be made with their Pastoral Care Teachers, Heads of House, Head of Year 7, Year 12 Big Sisters, and other members of the College community.
Year 7 Retreat Day
Year 7 Retreat Day was held on Friday, 29 January.  A day full of fun and laughter and lots of fun activities. The girls enjoyed swimming at the Tobruk Pool, followed by a BBQ lunch and games on The Strand, where they could participate in team building and other activities to get to know each other better and form friendships outside of the classroom. The day was a great success, and I would like to thank Ms Meg Henderson for planning and organising the day, and the other staff who assisted.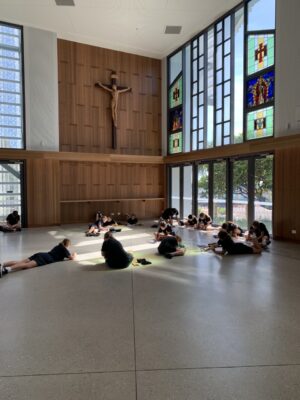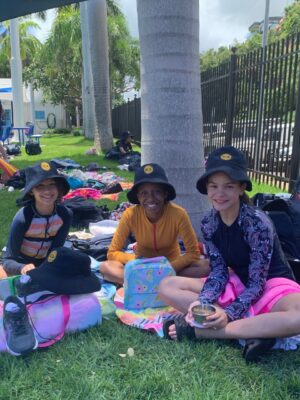 GRIP Student Leadership Conference and Year 12 Prefect Retreat
 Last Friday, our College Prefects attended the GRIP Student Leadership Conference to participate in activities specifically focused on training student leaders. This conference was followed by the Year 12 Prefect Retreat. The students were able to gather to identify their vision for leadership in their specific portfolio and set goals to achieve their vision within the College this year.  The Prefects left the day excited and ready to lead the College with pride in 2021.  I would like to thank Ms Tenille Hambly for organising the day.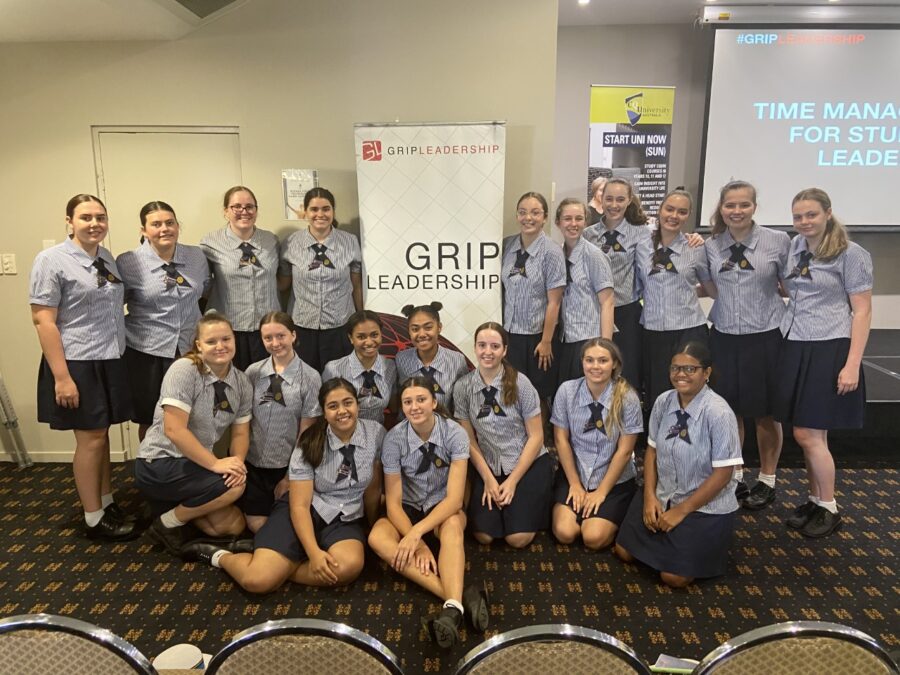 Enlighten Education
Year 9 students participated in an all-day workshop run by Enlighten Education on Thursday, 11 February, the day comprised of a series of workshops on issues ranging from friendship, self-esteem, and body image. One workshop focussed on the notion of gratitude and was packed with practical tips designed to encourage thankfulness. The Enlighten Team are national leaders in empowering young women to Celebrate, Challenge, and Change who they are and who they want to become. The students had an enjoyable day and were glowing in their praise.
House Charities
In 2017 the college launched the house charity project in which each of our four houses support and raise awareness for a chosen charity. It is an amazing opportunity for students to carry out the Mercy Values and give to those in need. This year the charities are:
Dominations House Charity – Ronald McDonald House
Ronald McDonald House aims to support the ever-changing needs of seriously ill children and their families. When a child is diagnosed with a serious illness, it impacts the whole family. Lives can be turned upside down. RMDH provides a range of programs to help families stay together and close to the care they need.
This year Doms aims to have raise money through funky sock days and a secret project (announced soon!)
Powers House Charity – The Alannah and Madeline Foundation – Dolly's Dream
This year, Powers House will be supporting the Alannah & Madeline Foundation as our House charity to support Dolly's Dream. This is an important charity chosen by our students to fundraise and raise awareness about bullying and its impacts on those affected.
Principalities House Charity – Endometriosis Australia.
Endometriosis is a common disease that affects more than 830 000 (more than 11%) Australian women, at some point in their lives, with the condition often starting in teenagers. Princes House will be raising awareness of this disease and fundraising to support endometriosis research. The first fundraising activity will be an Easter basket raffle. 
Thrones House Charity – North Queensland Domestic Violence Resource Service (NQDVRS)
During Domestic and Family Violence Prevention Month and throughout the year, Thrones will raise awareness within the College through our various 'fundraising' campaigns and our annual 'Handbags of Hope' project for victims of domestic violence. Our Mercy actions, in particular, extend to supporting women in high-risk scenarios and educating students, families, and the community to identify the red flags, stand up, speak out and seek support.
Safer Internet Day
Tuesday 9 February was Safer Internet Day. Safer Internet Day is an opportunity to raise awareness about the safe and positive use of digital technology. It's also an excellent time to explore the role we can all play in creating a better online community. Six online tips provided by the eSafety Commissioner are:
Be an upstander, not a bystander to cyberbullying
Be aware of fake news
Balance your time online
Be cautious about online relationships
Don't be afraid to take time out from social media
Report any inappropriate online behaviour
 Free Online Seminar
Steve Biddulph is a renowned Psychologist & Author who is offering an upcoming free online seminar next Tuesday, 16 February at 8 pm, providing insight into 'Raising Girls'.
https://www.stevebiddulph.com/Site_1/Home.html