Our Expert Teachers
Our Expert Teachers
We are incredibly proud of the teaching staff at St Patrick's College and on our website you will be able to find a information about all of our educators. Since our first newsletter, we have used our social media channels of Facebook and Instagram to introduce many more of our teaching staff to the community. The response to these posts has been fantastic!  We knew that one post, in particular, would be popular, but even we were surprised with the response it received from the community – including so many of our Alumni. Mrs Gayle Pollard has been with St Patrick's College for 42 years and she remains as optimistic and dedicated as the first day she started. At the time of print, her "Teachers Change Lives" Facebook post had reached over 3840 people.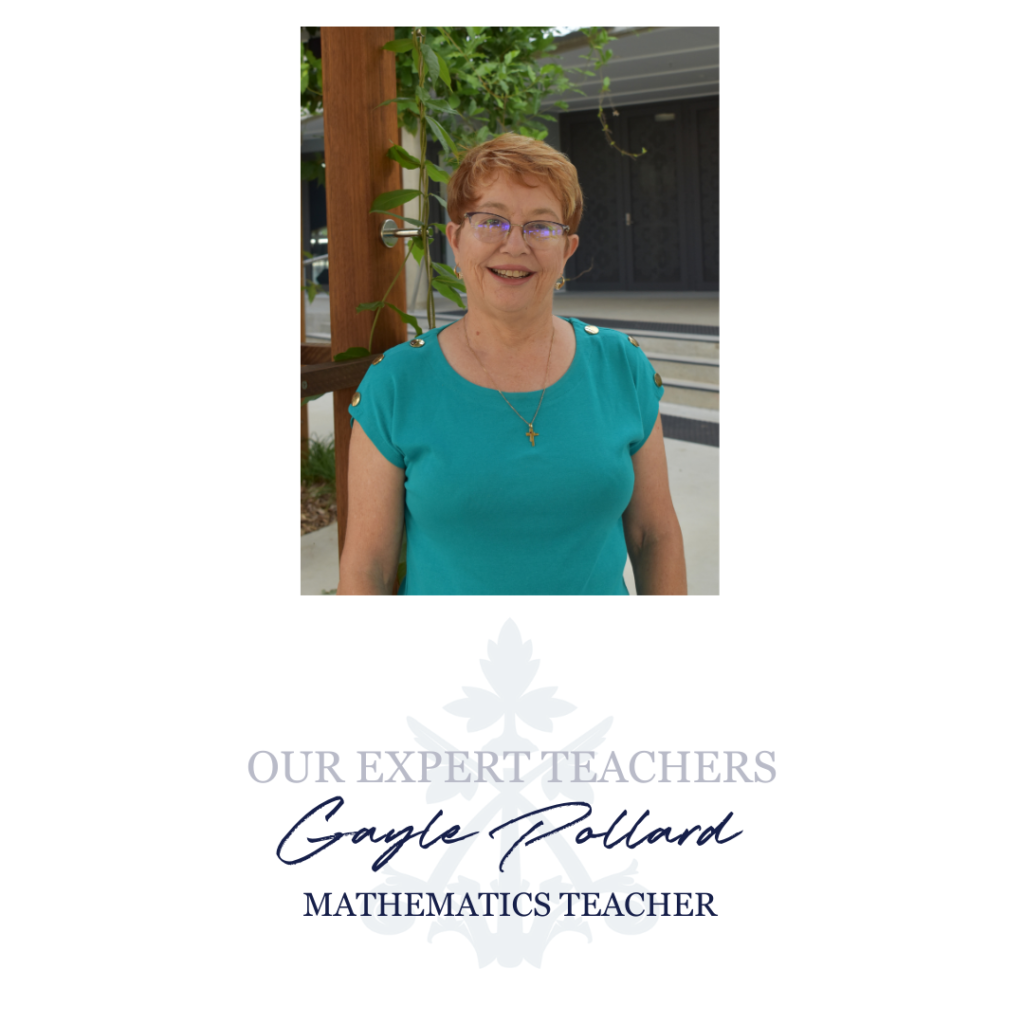 Here is a small sampling of the comments shared on this post.
"Mrs Pollard was a great teacher who stretched and challenged me in all the sciences back in the early 80s! I was a chatterbox and she once challenged me to remain silent for a double chemistry class and then celebrated my success with me. It wasn't about silencing me, it was about helping me focus when I needed support. Somewhere in a box tucked away, I still have the stickers I earned that day."
"Mrs Pollard was one of my favourite teachers. When I started in Year 8 with little to no English, she was always there for me and my family."
"The most supportive & kindest teacher I've ever had!!" 
"What a legend! She taught me 35+ years ago! She has never lost her passion for teaching."
"Fantastic intellect, organised, compassionate, respectful of all our girls…thanks for being you x"
"Took us for Maths….yes, teachers change lives and she definitely did ours."
"I learnt so much from this lady as a student and then as a new teacher. Still using your techniques, Gayle, teaching pharmacy students at university. God bless."
Thank you to everyone who has reached out to share their wonderful memories of Mrs Pollard. 
Want to meet more of our Expert Teaching Team?
Head to our website of follow this link. https://www.stpatscollege.qld.edu.au/our-college/our-expert-teachers/
In the meantime, we'll continue to share profiles through Facebook and Instagram.