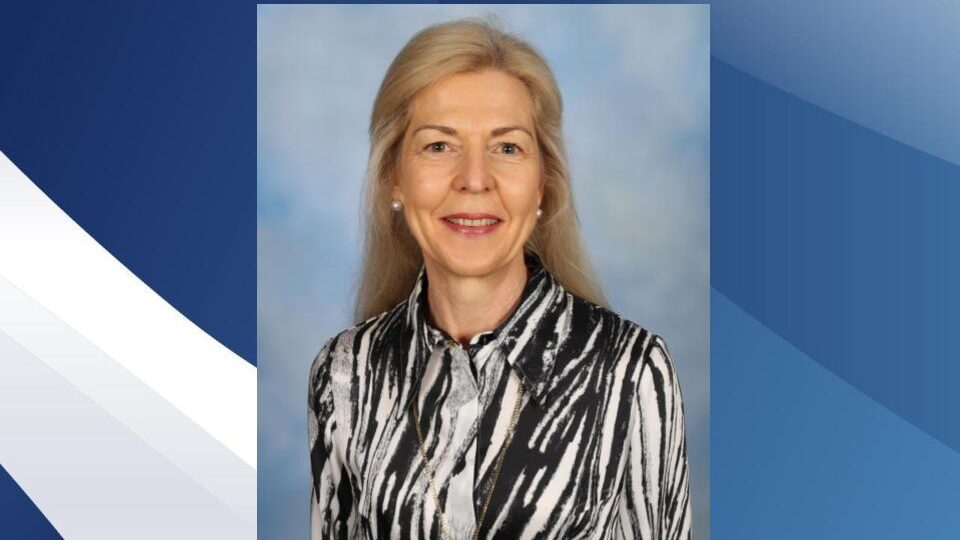 From the Principal
Year 12 HSC Results
The HSC is now complete and results will be released on:
ATAR results – 20 January

HSC results – 24 January
We look forward to celebrating with our students following such a challenging year. 
Year 12 Graduation Mass and Awards Assembly
On Monday we celebrated a very successful Graduation Ceremony with Year 12 and their parents. Bishop Peter Ingham celebrated the Mass followed by the recognition of student achievements through Academic and Special College Awards. I have included some photos of this significant event.
Gala Day
Last Friday, the College community celebrated Gala Day with great enthusiasm. The excitement and House spirit was just so evident on the day, as well as the lively competition between each of the Houses. I congratulate Year 11 who prepared the other Year Groups in a COVID-safe way to follow the regulations. They did not let this challenge dampen their House spirit.
Congratulations to the following Houses:
Gala Day Cup – Chavoin
House Spirit Cup – Marcellin
House Cup – Chavoin
Farewell and Thank You to Fr Kevin Bates sm
Fr Kevin is retiring as Parish Priest of Holy Name of Mary, Hunters Hill. It is with much gratitude that we thank him for his gentle care and support through his involvement in College Reflection Days and Retreats, thousands of prayers and many masses celebrated, and for sharing his great gift of word and song. He will be greatly missed. Fr Brian Wilson sm will take over as Parish Priest. We look forward to welcoming Fr Brian to Marist Sisters' College in the new year.
Gratitude for the 2021 Year
As College Principal, it is with much pride and gratitude that I wish to acknowledge our students' achievements and thank all those who have contributed to our vibrant MSCW community throughout 2021.
Through another very demanding, sometimes challenging year, our Marist values of Sisters, Courage, Gift and Empower were very evident in our community rising to meet the unanticipated obstacles of 2021. I especially thank our very dedicated and gifted staff, both teaching and support, for their daily enthusiasm, commitment and passion for the education and wellbeing of our Marist girls. Each week I have seen them lift others to new levels, sometimes even carry others. Without them, the wonderful opportunities provided for our students would not be possible. I also acknowledge the staff who are leaving and thank them for their contributions to the College: 
Teaching Staff
40 years of service, Celeste McNicholas
Celeste McNicholas, Leader of Information Services, is retiring following 40 years of outstanding service to the College. Celeste's capacity to leave her positive fingerprints on so many College projects has been remarkable. Celeste has made many contributions to MSCW, principally at the strategic planning and digital levels. She knows the DNA of Woolwich but has always turned one eye to the future, especially if it benefitted our graduates and staff. Celeste's intellectual capacity and her reputation for solutions will mean that her positive footprint will remain here to assist others.
Many of you would have read the Harry Potter series by JK Rowling. You'll remember when Dumbledore died, Harry Potter pondered…
"Losing someone is like a library burning down."
We know that Celeste's departure from MSCW is a long way from Dumbledore's fate at Hogwarts but her retirement does mean that she leaves with an immense volume of love, wisdom and memories from all the dusty corners of our MSCW community!
Leader of Wellbeing, Sia Mastro
Sia Mastro has been a valued member of the Leadership Team as Leader of Wellbeing for the past four years. Sia has been instrumental in the College strategic directions of developing our Learning and Wellbeing Framework. This important framework outlines the College vision for Learning and Wellbeing, working hand-in-hand to support students and their learning journey. Sia introduced our evidence-based Wellbeing Programs, Year 7 – 10. In addition, she has been shining a light on the importance of early intervention for Mental Health, introducing the College to Batyr (Preventative Mental Health Organisation) and other support networks for our students. Sia has also worked closely with many students and families to care for the individual wellbeing needs of the girls.
Of course, we also recognise other colleagues who have given significant service to the College through their roles as permanent staff members: Carol Bloomfield, Ric Cancino, Danielle Credaro, Marisa D'Ippolito, Helen Dengate, Carolina Foster, Maeve Hurley, Jessica Love, Michelle Musumeci, Will Naicker, Prue Nelson, Marcus Powell, Monica Rogenmoser (Counsellor) and Catherine Smith.
Also, I extend my sincere gratitude to both teaching and support staff, who have been with us on short-term contracts, as well as the staff who have completed casual blocks: Carolyn Chew, Franco Chiu, Genevieve D'Netto, Gabrielle Formosa, Jennifer Lee, Lisa Nowosad, Barabara Paul and Bonnie Pender.
I would also like to wish those staff who are taking 12 months leave in 2022, a time of relaxation and renewal: Rebecca Bombaci, Deborah Kellert and Robyn Purcell.
Thank You to Our Community
I especially want to acknowledge our thoughtful students who constantly give of themselves to build our College community. As confident young women, they have helped develop their Marist Compass through their love of learning and contribution to the wider community through Marist service, social justice activities, sport, creative arts and more. This year, more than ever, they have had to especially call upon their Marist Compass to meet the challenges of 2021. Congratulations to each of the students who received Merit or Special College Awards at Awards Assemblies last week. As Principal, it is extremely satisfying to present these awards to students who apply themselves consistently to their studies and give that extra effort and time to others, thereby embodying the Marist spirit. 
As the year closes, I thank Fr Kevin Bates sm, Fr Aliki Langi sm, Fr Greg Morgan and the Parish Priests of our feeder schools, for their support and care over the year and the time they commit to supporting the faith life of the students and staff. 
To our parents, who would have anticipated a disrupted year like 2021? Thank you for your consistent support and trust. I enjoyed our weekly Zooms as a regular way to communicate, gather feedback and hear your thoughts. Although you have not been able to be on-site, you have joined Parent/Teacher Interviews via Zoom or watched with interest our live streaming of College events and YouTube showcases. I especially say thank you for your emails of support and gratitude for the way we have responded to this challenging year. This has helped ensure that our connections with parents have remained strong. Your encouragement has also helped in keeping spirits high. Thank you!
To our wonderful staff, thank you for your proven flexibility to move quickly into remote learning as COVID-19 disrupted the College and community for the second year. Then, as we transitioned back, staff balanced face-to-face learning and remote learning. Through all of this, teachers were creative in engaging their Tutor Groups and classes, all the while conscious of the wellbeing needs of students and the difficulties for some students to continually engage through Zoom. Through the challenges, silver linings again emerged as students recognised benefits both in learning and family life. We certainly look forward to 2022 with much hope, taking forward the positive learnings from 2021, while eagerly farewelling those things that proved demanding and unnecessary.
And finally, as we journey through the Advent season and prepare our homes for the coming of Jesus, I wish every student, staff member and family at Marist Sisters' College Woolwich the blessings of Christmas and look forward to a successful and rewarding 2022
Dr Anne Ireland, Principal