From the College Counsellor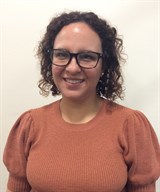 Butterfly releases new research findings to break down the stigma of eating disorders
Butterfly's Christmas Appeal – An Eating Disorder Looks Like Me – challenges prevailing stereotypes to show eating disorders don't have a specific 'look', whether it be body shape, age, cultural background, gender, socio-economic status or even eating disorder presentation.
A quarter (25%) of Australians believe

 

eating disorders are a choice

 and that people could stop their behaviour if they really wanted to

Over half (57%) of Aussies incorrectly believe only young women are affected by eating disorders
More than one million Australians – including males, females, LGBTIQA+, matured-aged, youth and people from all cultural backgrounds – live with an eating disorder
75% of Aussies living with an eating disorder do not seek professional help due to stigma

, stereotyping and a belief that they do not fit the mould of how an eating disorder 'should' look
There is a common misconception that eating disorders (EDs) have a specific 'look', however, 90% of Australians are not confident they could recognise the signs or symptoms of an ED, according to new research released by the Butterfly Foundation as part of its Christmas fundraising and awareness campaign, An Eating Disorder Looks Like Me.
People living with eating disorders or disordered eating, or who are concerned about themselves or their loved ones, are encouraged to speak to their GP to access professional psychological treatment, or to contact the Butterfly Foundation Helpline on 1800 ED HOPE (1800 33 4673).
Christmas Wishes
As the year draws to a close, I would like to wish you, our MSCW family and community, a very happy and safe Christmas. May we each cherish and be comforted by time spent with family and loved ones over the holidays.
If you are in need of urgent help and mental health support over the holiday period, please access the following services:
Lifeline: 13 11 14
Mental Health Access Line: 1800 011 511
Parent Line: 1300 1300 52
Kids Helpline: 1800 55 1800
Dial 000 in a life-threatening emergency
Ms Louise Scuderi, College Counsellor
This article on College life meets The Archbishop's Charter for Catholic Schools – Charter #6 & #8