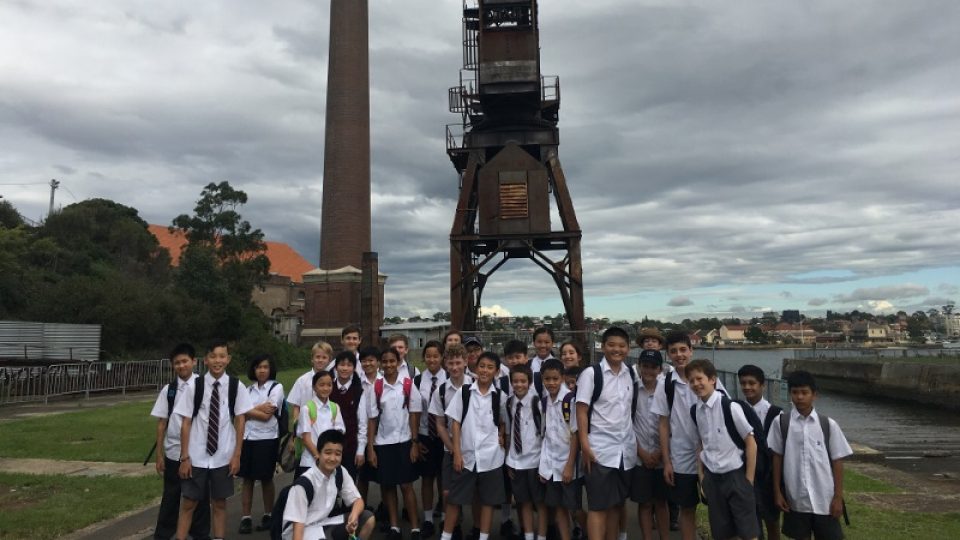 Year 7 History Excursion to Cockatoo Island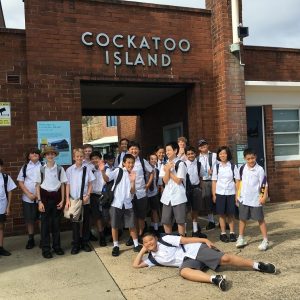 On Friday the 6th March we visited Cockatoo Island with our teachers Mr de Bres and Mr Galvin. It was a truly exciting experience and we learned a lot about the history of the island and about the convicts who were imprisoned there in the early days. We met at school and took a train to Circular Quay, from where we travelled all the way to the island on a ferry – the views were stunning!
We learned that in the old days Aboriginal women used the Island as a place to give birth. Later, convicts were sent there, generally after their second offence. The conditions at Cockatoo Island were atrocious – cramped living spaces and poor hygiene (rats and bats) truly made living there hard. If the convicts acted against the rules they could be given up to 28 days solitary confinement in a small, damp sandstone cell. Our tour guide told us stories about convicts who had tried to escape, but only one actually succeeded. These stories captivated us and for a moment in time we were transported back to another world, unaware that we existed in 2020. We also learned that the Island had housed a girl's reformatory school and that through much of the twentieth century it had been an important place for making and fixing naval boats.
All in all, the Cockatoo Island excursion was entertaining and informative and we would certainly like to go on another excursion like this one. The excursion taught us about the different stages of Cockatoo Island's history and we also loved the beautiful views along the way.
Anika Sinha and Hannah Chan (70)