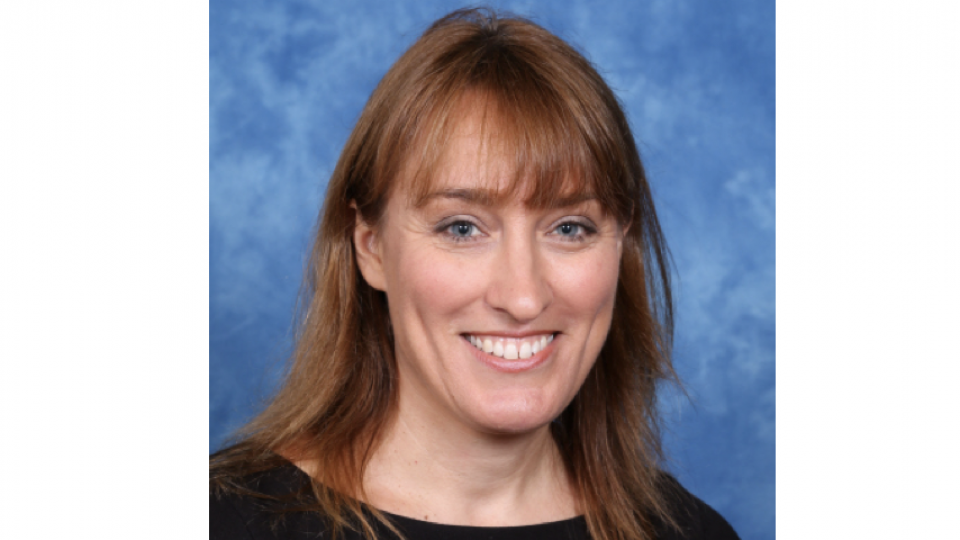 Principal's Report
Dear Fortians, Parents and Carers,
I would like to thank the huge number of parents who participated in the online survey around Community Preparedness for Online Learning. Fort Street families appear to be in a very good situation to make this transition smoothly. Most classroom teachers already use Google classroom and teachers have prepared students for what this will look like in a remote learning environment. More information about learning from home is detailed later in this report.
I would like to thank the P&C for their acknowledgment and thanks to school staff for their extra work and efforts during these challenging times. Three beautiful hampers were delivered to staffrooms on Monday 23rd for staff to enjoy.
Congratulations to our staff members of the week over the last fortnight – Ken Gillespie (Languages teacher) and Fran Triolo (front office).
Year 7 SRC members were elected last week, congratulations to Joyce Zhu, Eleanor Alonso Zhu, Alexa Salmon, Eva Yuan​, Joe McGee, David Sun, Daniel Sun and Christian Burger.
Last weekend the German exchange students went home after a fortnight in Sydney including two days in classes at the Fort; I would like to thank the generous families for hosting these students.
Mathematics Faculty
I am pleased to announce that the school has appointed through merit selection a new Maths Head Teacher. Mr Ali Razzaghi will commence at Fort Street next term. Mr Razzaghi is a very experienced Mathematics teacher with 7 years' experience as a Mathematics Head Teacher at Turramurra High School. He is currently Head Teacher of Secondary Studies at Lindfield Learning College.
It is with great sadness that we will farewell Ms Krcic, one of our Maths Teachers who has been at the Fort for the past 6 years. Ms Krcic will be leaving us at the end of this term to take up her new position as Head Teacher Mathematics at Birrong Girls High School.
Suspension of NAPLAN 2020 and HSC Advice
I am sure most parents are aware by now that NAPLAN 2020 has been cancelled. As for the HSC, The NSW Education Standards Authority (NESA) is having a Board Meeting this Tuesday. They will be reporting to students, parents and teachers after that meeting hopefully providing some clearer direction around the implications school closures may have on the HSC. As this information is released I will share it with the school community. In the meantime assessments for Year 12 continue as normal and teachers are already preparing to modify tasks to suit remote assessment in the event of a school closure.
Year 12 Exams
I would like to commend our Year 12 students for their attendance at exams last week. These exams will continue as scheduled this week. Students are being encouraged to use hand sanitiser as they enter the room, desks have been spaced out considerably and desks are being wiped down with disinfectant after each exam.
Learning from home
I would like to thank parents and students for their patience and support as we have dealt with the evolving situation regarding the operation of schools.
The following information has been provided by the Department of Education:
Schools will remain open and operational until the end of Term 1. A decision will be made about Term 2 closer to the end of the April school holidays
Parents and caregivers are encouraged to keep students at home. Schools will provide supervision for children of essential workers
We will move be moving to a learning from home model from 24 March 2020
Face-to-face lessons will not be conducted under the learning from home model. Teachers will provide on-line learning packages for all students. Students who attend school will be supervised during normal school hours to complete the same on-line learning packages as the students who are learning from home.
On-line learning packages will be provided through Google Classrooms for Fortians from Tuesday. Students have been using Google Classrooms at school for some time and will be familiar with this process.
Year 11 and 12 students will continue to work according to their current school timetable. Whilst regular school hours will still be expected there will be a modified timetable published for students in Years 7-10. All students will have scheduled times to contact their teachers and they will be supported in their learning from home. Students will continue to have access to their teachers and fellow classmates through email, Google classroom and other platforms. Parents will also be invited into these forums so that they can see what the work expectations are and also so that they can monitor the progress that their child is making. Teachers will be monitoring the progress of individual students and providing feedback to them.
Although teaching and learning instructions will be disseminated using technology this does not mean that all learning will be taking place online. Students will also be required to participate in practical, creative and hand writing activities. Fort Street is also working on a plan to monitor remotely the emotional and mental wellbeing of students as well as their participation in physical activity.
Students and parents will have received via email on Monday 23 March 2020, the FSHS Student Guide and FSHS Parent Guide to remote learning.
New 'Learning from Home' Hub
The Department of Education has recently launched a 'Learning from home' Hub on the Department's website which provides information and resources for teachers and parents to support students learning from home.