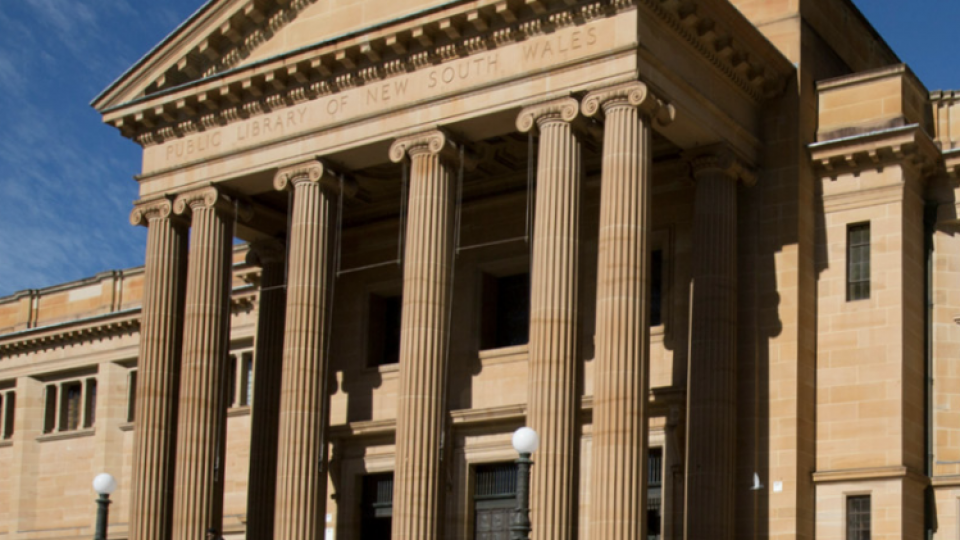 NSW State Library visit
During our visit to the NSW State Library we were graciously welcomed and informed about the task we were set to complete. After settling down we were given the opportunity to introduce ourselves to the other students. A large amount of time was dedicated to choosing artworks and going into depth about their history and meaning. Despite this there was still time to mingle with the other students present and enjoy our free food. After our artworks were chosen and our task was outlined we had time to venture into the library and learn about its history. We were also able to visit one of the stacks and see numerous historical documents such as the architectural plans for the Sydney Opera House.
Marcus: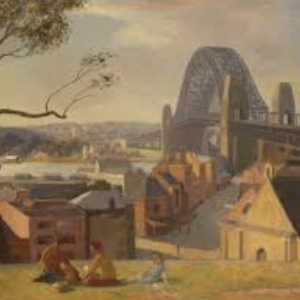 This painting was painted in 1952 by Roland Wakelin, who was a central figure in the movement towards modernism in Australian art. The painting depicts the view of The Rocks and the Sydney Harbour Bridge from Observatory Hill. The pallet that Wakelin uses gives the painting a very natural feel, which is juxtaposed by the more earthy and muted colours of The Rocks. The view is almost the same as it is today, largely due to the efforts of the green bans, led by Jack Mundey, which preserved the 19th century sandstone structures that the area was named after.
Maddie: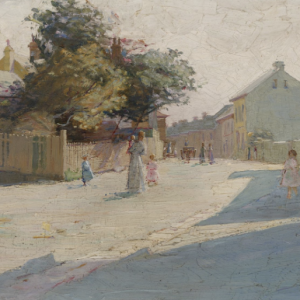 The painting I chose was created by artist and writer Alice Muskett in 1902. I was drawn to this piece due to its palette as well as its seemingly deeper meaning than what was documented. It idealistically depicts a notorious slum located in The Rocks prior to its destruction. It communicates a sense of community and loss through the use of shadows, colour and positioning of the figures. The piece's themes are timeless, commenting on the government's decisions and their impacts on the people. Thus, its meaning still holds relevance today.