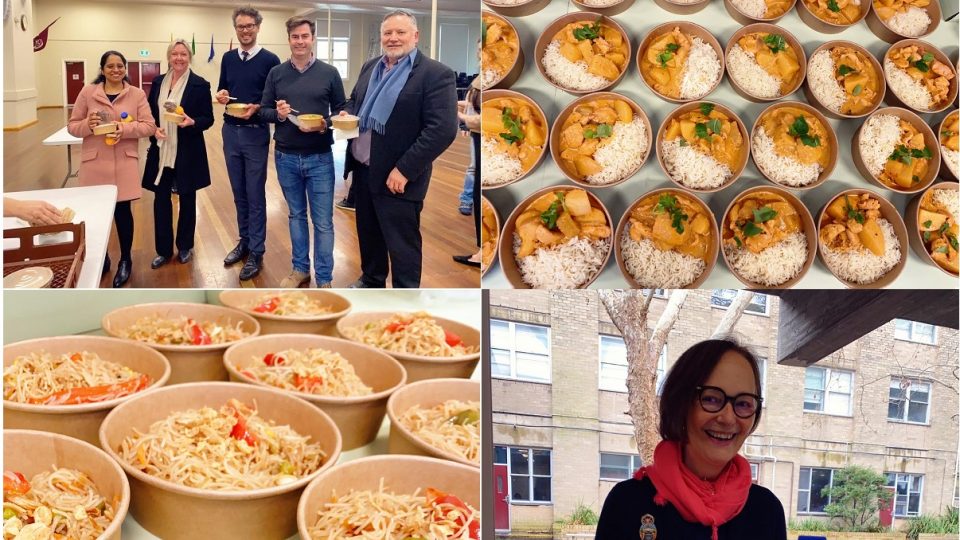 P&C
Staff Appreciation Lunch
A very sincere and grateful thank you to all parents and carers who contributed to the $2254 collected to say "Thank you to Fort Street Teachers and Staff".
As mentioned on the Group Together collection – there was an opportunity to leave a message of thanks and upload a photo. The photos and messages can be viewed below. Enjoy!
With the funds collected and with the coordinating help of year 11 parents Robyn Elmslie, Sarah Harrison and Maureen Pasfield and the culinary skills of Tony Zouein of Bon Appetit Catering from the school canteen, a Staff Appreciation Lunch was held in the School Hall on June 29th. Seventy four staff members attended the lunch and the P&C hope this shows the great appreciation the community feels towards the teachers and staff at Fort Street High School.
With the balance of the funds collected, gift vouchers for the canteen will be available for staff.
P&C Vacancies – P&C Executive and Uniform Shop Representative
There is one remaining vacancy on the P&C executive and we would encourage any member of the P&C who would like to be more involved to please nominate themselves. The current executive is listed on the school website 
https://www.fortstreet.nsw.edu.au/community/pc/
Unfortunately our uniform shop representative Tracey Chen has resigned from the Uniform shop representative role. We would like to thank Tracey for all her help and support over the past 18 months in liaising between the P&C and the uniform shop and in keeping the uniform shop roster up to date.
Happily in the interim Suzanne Trimmer has agreed to temporarily fill this role, but we are seeking a nominee to fill this role in term 3 and into the future. Traditionally the role involves  liaising between the P&C and the Uniform Shop Manager. Some availability on a Wednesday to visit or work in the Uniform shop is desirable but not essential. The representative is required to present a brief written report at each general P&C meeting.Please email the P&C at 
fortstreethighschool@pandcaffiliate.org.au
 if you are interested in either of these roles.
Staying Up to Date
If you would like to be informed about P&C activities or would like to know how you can get involved, please subscribe to our mailing list at http://eepurl.com/cXWaEX or join our Facebook group at https://www.facebook.com/groups/fortstreethighschoolpandc/ As always our email address is fortstreethighschool@pandcaffiliate.org.au
Hope you all enjoy the upcoming school holidays and take care
Fort Street High School P&C