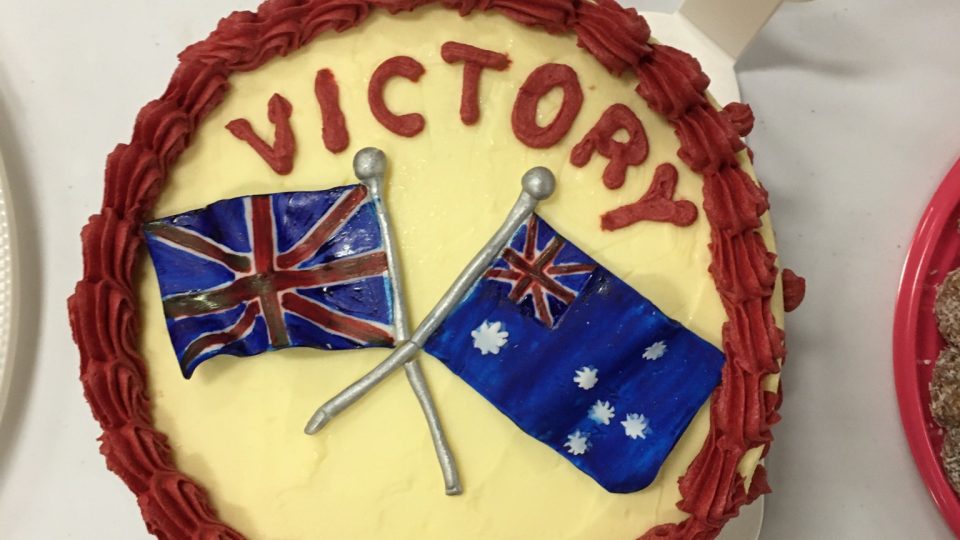 V for Victory History Dance
The Year 9 History course ends with the end of World War II and what better way to celebrate than to reenact a V for Victory dance in the Hall.    The students organised a fantastic band for the day, Ms Schubert sang beautifully a standard of the time and Mr Fisher and a group of Year 10 students demonstrated the popular dances of the time. Students dressed in costume, there was dancing competition and everyone enjoyed a fantastic lunch and cakes.
There were awards for categories such as best dressed, best dancers, best table and best cake.
Thank you to Mr Galvin, Mr de Bres, Ms Wark, Mr Bailey, Ms Maling, Mr Fisher, Mr O'Neill and Ms Schubert for their contributions on the day.
Particular thanks to the student band- Asher, Cadence, Jordan, Pingting, Hannah, Caleb, Sascha. Elliot, Tijana, Jason, Micky, Emma, Oliver, Sachin, Harvey and Carla.