FACULTY NEWS
HOSPITALITY
Year 11 Hospitality Practice students are continuing to explore the sectors of the Hospitality Industry and developing knowledge of cafes, mobile beverage operations and skills to run an event providing beverages and beverage service. The students practiced tray service and becoming familiar carrying trays. We finished off the lesson with a team relay race!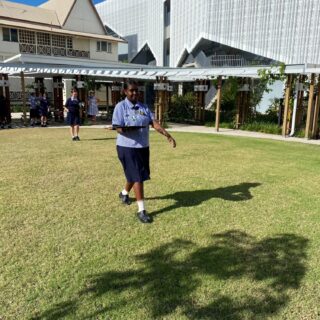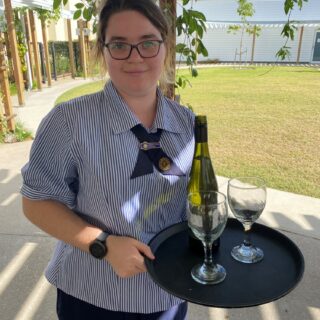 Ms Camille Flores
HEAD OF DEPARTMENT – HOSPITALITY & FUNCTIONS.  E: cflores@stpatscollege.qld.edu.au
12CBU – YEAR 12 CERTIFICATE III BUSINESS
This week, the year 12 Certificate III Business students completed their assessment where they were required to deliver a product/service to a customer in line with the Registered Training Organisations' Binnacle guidelines. A market stall was held in the Library, where students presented their business ideas to peers and teachers. Products/services included:
"ICAREPACKAGES" – a wellbeing pack for busy people
"Rainbow Loom" – custom ordered friendship bracelets
"TBD Clothing & Co" – a funky, trendy, bleached black clothing range
"Post n' Go" – postcards for your friends and family back home
"A&L Body Scrubs" – bubbles of beauty and purity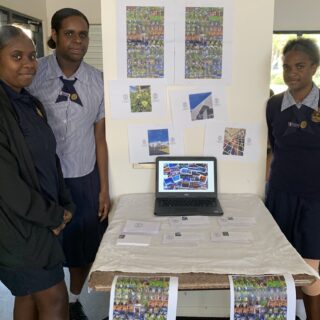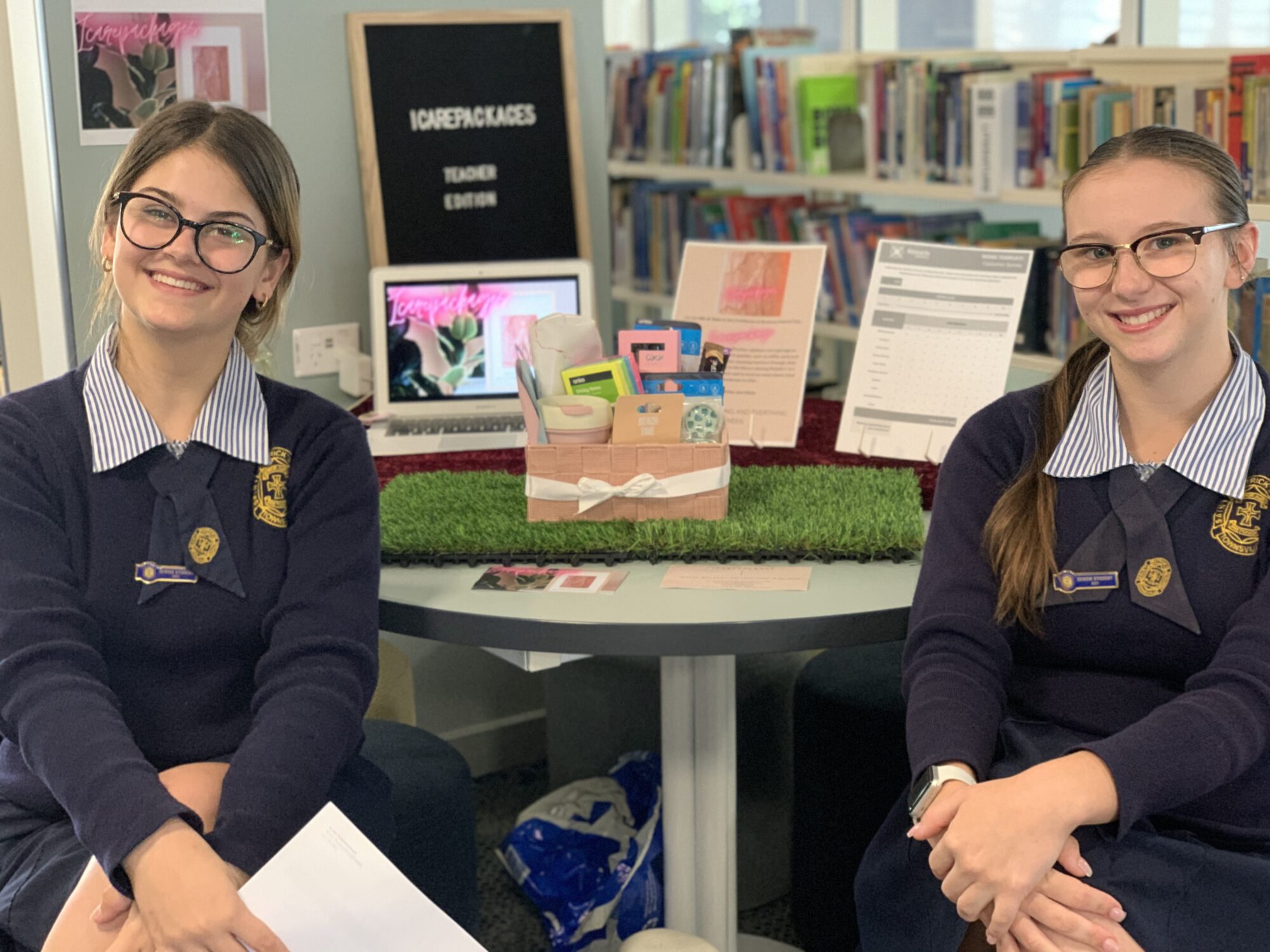 Ms Gayle Walkom
DEFENCE SUPPORT MENTOR E: gwalkom@stpatscollege.qld.edu.au
VISUAL ARTS
We've had so many wonderfully creative projects completed in Term 2 and look forward to sharing more artworks with our community throughout the year. Here are two for the holidays: Year 8 Mixed Media and Year 10 Stained Glass.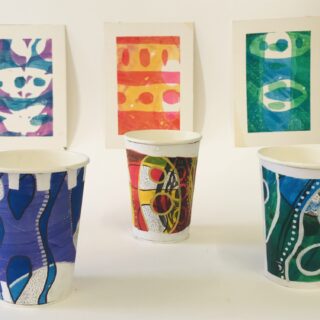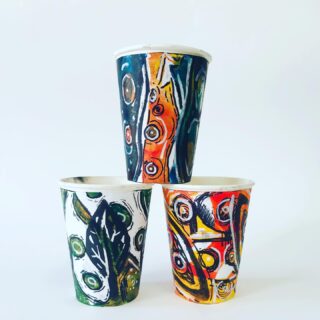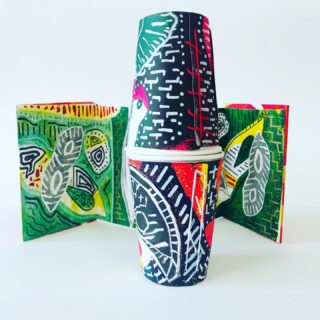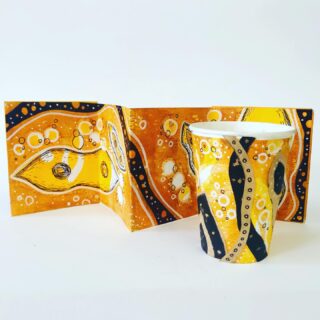 The Cafe by the Sea usually boasts a glorious view of the ocean, but for a short time, the view became a full length stained glass artwork conceived by Mr Pope's Year 10 VAP class. Inspired by the local reef environment, the work was teaming with dolphins, rays, fish and coral.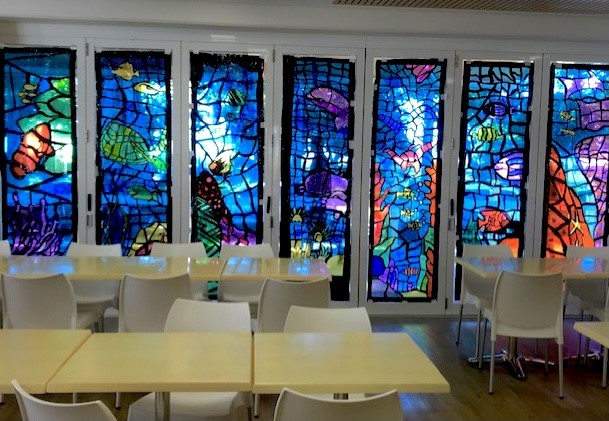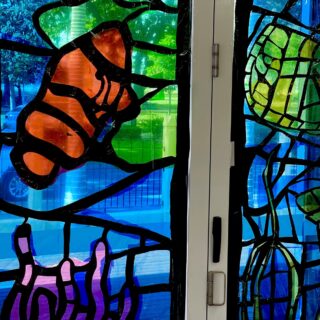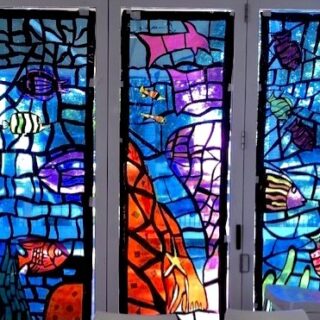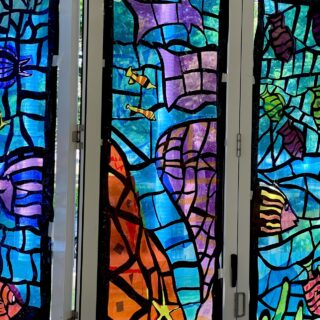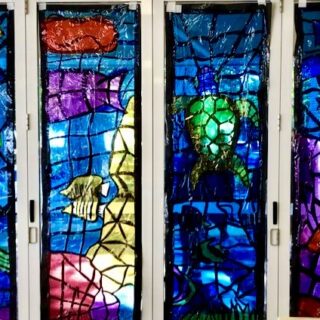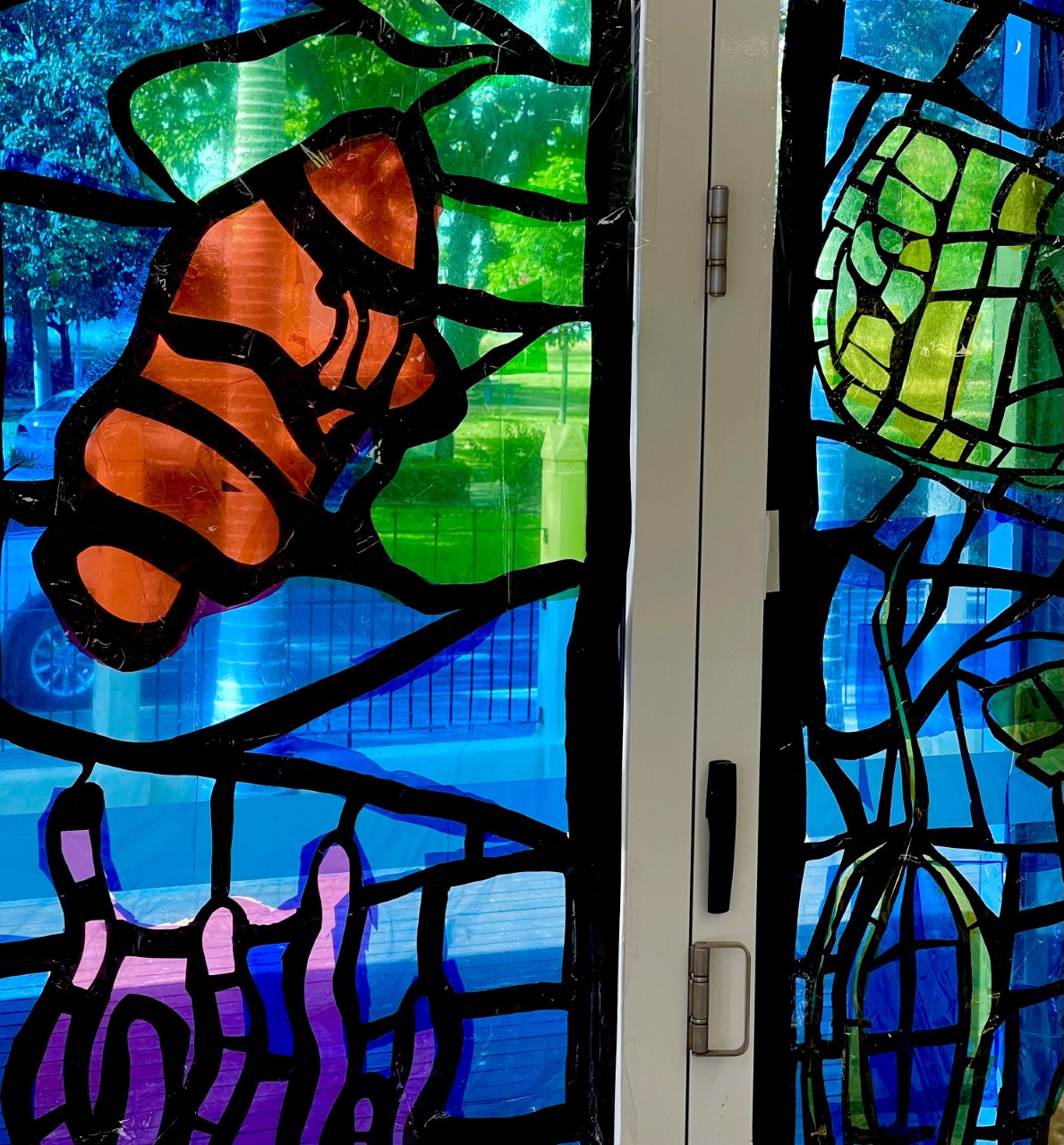 "What a wonderful way to showcase the students' talent!"
"Beautiful. So calming."
"Wow!"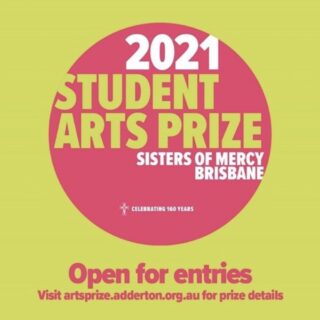 Students who might be interested in the 2021 Student Arts Prize, supported by the Sisters of Mercy Brisbane, should visit artsprize.adderton.org.au for details. 
Ms Kirsten Walsh
HEAD OF DEPARTMENT – VISUAL ARTS & EXHIBITIONS.                    E: kwalsh@stpatscollege.qld.edu.au