DEPUTY PRINCIPAL – ACADEMIC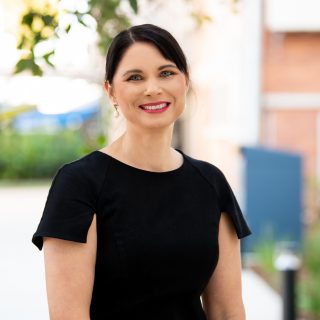 Students have completed a range of learning activities throughout Term 2 including: NAPLAN, Elevate Sessions, Exam Blocks, excursions and practical experiences. No doubt our students will welcome the holidays after the fast-paced nature of Term 2 and I encourage them to take some time to relax, reenergise and refocus before we begin Semester Two. 
REPORT CARDS
During the holidays, all year levels will receive a report card via email to parents/guardians.
Year 7 to 10 students will receive a Semester One Report,
Year 11 will receive a Unit One Report
Year 12 will receive a Unit Three Provisional Report.
These reports will include an overview of academic achievement, behaviour and work ethic in each subject. Parents/Guardians can find any subject specific feedback on individual assessment tasks via the Student Café and Parent Lounge. If you do not receive your Report Card in the holidays, please contact the College office. 
ACADEMIC CONFERENCES
Following the distribution of report cards, Academic Conferences will be held in Term Three on Tuesday 20 July (3.30pm to 7.00pm). Further information about Academic Conferences will be released with the report cards including when bookings will open. Bookings can be made via Parent Lounge.
To prepare students for Academic Conferences, they are encouraged to complete the Academic Conference Reflection Booklet.
ASSEMBLY
The Diligence Assembly will be held on Wednesday, 28 July 2021 beginning at 9.00am. Based on the report cards, students who qualify for either an Academic Award or Diligence Award will be advised in the holidays via a separate letter of their achievements. Criterion for Academic and Diligence Awards can be found on the College website. If your daughter believes that she is eligible for an Academic or Diligence Award, and does not receive a letter in the holidays, she is encouraged to see the Deputy Principal- Academic at the commencement of Term Three.
Amy Byrnes
DEPUTY PRINCIPAL – ACADEMIC