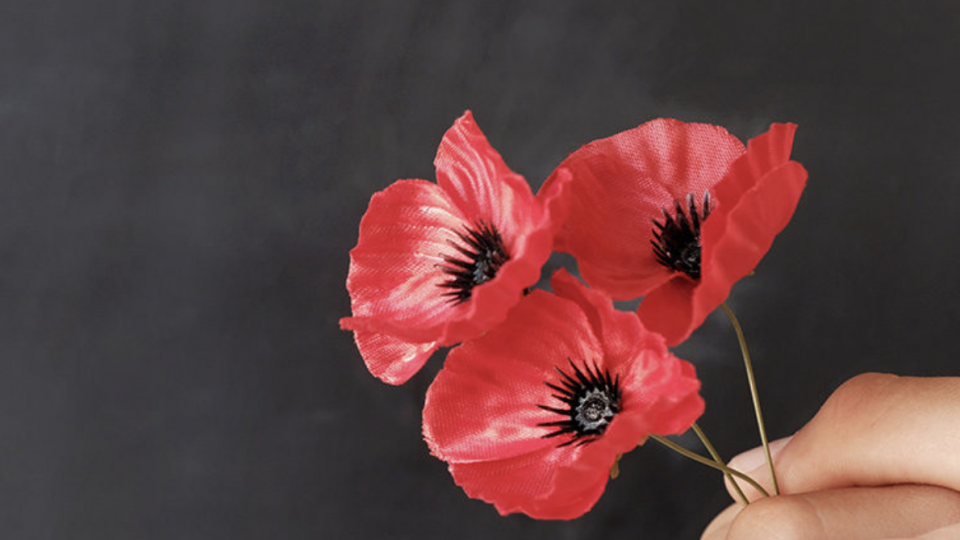 Reflection on Anzac Day 2020
I am currently a member of the Australian Air League (AAL) Riverwood Squadron. The AAL is a uniform youth organisation which encourages an interest in aviation as a career or as a hobby for youths from ages 8 and above. Members of the AAL take part in fun and interesting activities on Friday nights whilst also learning important life skills such as leadership, discipline, self-confidence and teamwork. Some of the fun activities at Riverwood Squadron include camps, the Duke of Edinburgh Award program, air show visits, performances at community festivals and marching band.
In the spirit of this year's Anzac Day, especially during this difficult period, I would like to present my reflection on what the Day means to me.
-oOo-
I've never fought in a war, and I hope and pray that I will never know what it's like to be surrounded by gunfire or explosions, or witness anyone die by violent and unnatural causes. Living in Australia where I have taken safety, comfort and freedom for granted makes it very difficult to convey my opinion on Anzac Day. I ask myself, what does Anzac Day mean to me physically, psychologically and emotionally?
Prior to joining the Australian Air League (AAL) circa 2011, Anzac Day was just another school-free day at home watching the Sydney Anzac Day March live on television. Upon joining the AAL, I participated in the Anzac Day March for the first time at the tender age of eight years old and have been a regular participant since. I proudly accompanied the bands holding a number card and noticed the masses of people lined on both sides of George Street clapping on the veterans, enthusiastically waving flags and holding up 'Thank you for your service' posters. Anzac Day for eight-year-old me was just an annual 'celebration'  for those brave soldiers.
On the 25th April 1915, the first wave of Anzacs landed in Gallipoli, one hundred and five years later we continue to salute their supreme sacrifice in a society of peace and freedom. Our own life is the most precious gift we have and to risk that, for whatever reason, is a sacrifice that demands respect. I regularly overhear people complaining about having to do something trivial and inconvenient, and someone else replying, 'Oh poor you, I couldn't imagine anything worse'.
When it comes to war, I really cannot imagine anything worse.
Life and blood were spent, used, and sacrificed – for us. Anzac Day for me is a reflection on the necessity and reality of war. All that loss, its ultimate futility and realising it's the last resort that we, as a society, should do our utmost to avoid. In the end, no side really wins, just who loses less.
At Anzac or Remembrance ceremonies, it is traditional for a veteran, historian or other dignitary to provide an address which reflects on a particular aspect of war and conflict. I always get intense emotions when I hear stories and experiences of individual soldiers. For me, Anzac Day is, therefore, a really personal, intimate and deep day of reflection and remembrance. I also commend all those who contributed to the home front, supplying material and moral support to the Australians serving overseas. The sacrifices made by families who cared for their loved ones who returned home with physical injuries and mental illness should also be remembered. For them, the effects of the war often lasted for decades, with little recognition.
The only conflict which my relatives had participated in was the Vietnam War. The emotions, stories and effects from this conflict are comparable to those from the Anzac era. My lucky relatives returned home alive, but still suffer the severe psychological trauma from their experiences. I always get chills and goosebumps when I hear those horrific first-hand accounts of the reality of war. I can appreciate the number of families similar to mine who have had veteran relatives with their war experience.
For my generation, popular culture has been a large influence on our ideals and view on society and traditions. One strain in popular culture tends to romanticise war, reflected in a film like Gallipoli (1981) in which war is something of an adventure and should be supported by all young men. But in recent decades, awareness of the brutality of war, the resultant PTSD and even suicide among veterans has grown. On a popular level, this new awareness is reflected in films like Platoon (1986) and 1917 (2019).
In this time of pandemic, world leaders including our Prime Minister Scott Morrison, Queen Elizabeth II and the US President Donald Trump have been referring to 'the war on Covid-19'. Such dramatic talk underlines the scale of the pandemic, the deaths it threatens, the sacrifices it will require of us all. Only a 'war' puts people's ordinary life on hold, to forgo football, and to even shut schools temporarily. This has resulted in a very different and novel Anzac Day experience. Traditional and patriotic services were forcibly and unfortunately cancelled. My family, with many others, conducted Light The Dawn Service ceremonies in the solidarity of balconies, driveways and backyards, with the same levels of solemnity and respect as the past services we have attended. This personal and intimate Anzac Day has emphasised the terrible, large-scale and isolated nature of war – which all of us in a way experienced on the 25th April 2020 in our very own 'war-time experience'.
-oOo-
Having been in the AAL for nine years and now a Sergeant, I highly recommend the organisation to all Fortians. The AAL is not just about aviation and marching, but a great way to make great friendships and experience things you never would be able to at school. If you are interested in joining or want to find out more information, please feel free to come and talk to me or contact me via email at peter.tran53@education.nsw.gov.au .
A Vinculo Terrae! (Free from the bonds of the Earth!)
By Peter Tran, Year 10