Old school apps leaking private information
Most schools are unaware that their school app lacks important data security, meaning anyone worldwide has access to student, parent and school's private information and pictures, which is cause for alarm.
MGM Wireless has released a new app called School Star to combat this and other critical problems found with all older school apps. They guarantee that all school communication reaches all users – even those that don't have the school app installed on their smart device.
In 2002, MGM Wireless invented and pioneered School SMS solutions. Now with over 1400 school clients, 1.7 million parent and student users and 15 years in business, there is no other experienced and trusted provider of school communications in Australia.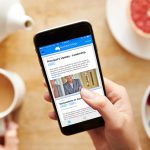 The most effective way to deliver school communications to parents is on their mobile phone, and there are many ways to achieve this, such as; phone calls, mobile websites, email newsletters, emails, social media, SMS and apps.
---
Here are some alarming facts:
99 per cent of schools that are using other school communication apps, other than School Star, have no idea that the app is insecure, (to verify this for yourself, download any school app from Apple or Google Play and you will be able to access sensitive information and pictures stored from any school you choose;)
Other apps only rely on mobile data to deliver messages, so if mobile data fails, messages won't be delivered, this also includes social media apps like; Facebook ,Whats App, We Chat and others;
Some people don't use apps, so they will never receive messages if sent via an app;
In an emergency 'lock down' situation it's difficult to notify parents via other school apps, phone call or social media without causing public alarm, in this situation, an email would also be too slow;
School's private information, messages, news, student photographs, and parents' names are public using all other school apps, which can be damaging to the school's brand, students, parents and alumni.
---
CEO of MGM Wireless, Mark Fortunatow says,
It's amazing that most schools are totally unaware that anyone can download and access sensitive school information like student names, pictures, parents names, school news and much more. It's just wrong. School's risk exposure is massive and it's a direct breach of student, parent and school privacy laws.
The other key difference between School Star and other school apps on the market is that others only rely on mobile data to send and receive messages. The exciting thing about School Star is that in the event of a mobile data outage, School Star will 'Auto Switch' to SMS messaging, meaning messages will always be delivered to every registered user's mobile phone, even if mobile data is disabled and even if they haven't installed the app. "We don't know of any other message provider that has these abilities", Fortunatow says.
However SMS messaging still remains the only reliable way to ensure messages are delivered. It works on all phones because it cannot be disabled. So, for more urgent communications like, informing parents of student absences or emergencies, SMS capability is crucial.
School Star also allows school staff to see which parents are using the app, and which news articles and messages they are reading and "like'' most. This gives schools the data and feedback to further refine and improve their communication and engagement strategies.
---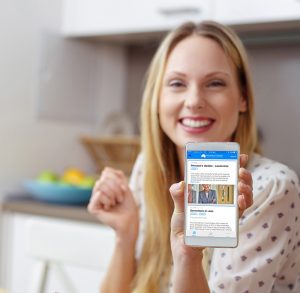 Some Important Facts Schools Should Know About School Star:
The School Star app is 100 per cent secure (meaning the sensitive information stored can never be accessed without the school's permission;)
School Star offers 2-way in-app messaging with 'Auto Switchover' to 2-way SMS delivery (this means schools, parents, students and carers can receive and respond to messages at all times;)
Auto Switchover technology ensures that even if parents, students or carers don't have the School Star app installed they will always receive an SMS message with important information;
School Star provides the school with data on who is using the app (this allows schools to see the name of the person using the app and what they're using it for;)
The app includes analytics and graph tools, storing data on click through rates and user engagement (this is a great way to see if the school is reaching readers with the messages and content shared;)
Parents can choose to read posts in any language, always making communication accessible (ideal for students with family overseas;)
Student safety is paramount, if a student does not attend school with permissions; parents or carers are immediately notified via app or SMS message using a customised message based on individual circumstances;
School Star's unique features allow users to configure the app, allowing a highly personalised experience, resulting in better user engagement.
Free consultation for Educate Plus Members
Contact MGM Wireless to book your complimentary 1-hour consultation to discuss and review your school's communication and parent engagement process.