Galleries can be inserted into an article by clicking the Add Media button above the editor.
In the pop-up, click Create Gallery and either upload or select the images you want to include. Clicking Create a new gallery will take you to the next screen where you can re-order and give captions to your gallery images.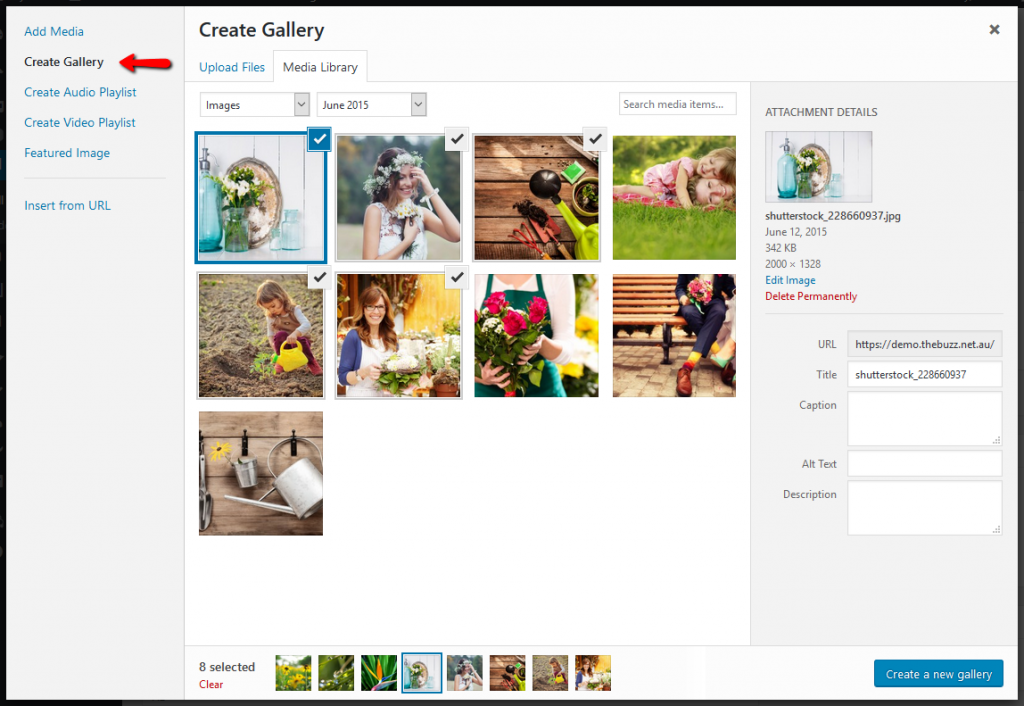 Finally, clicking Insert Gallery will insert it onto the page.