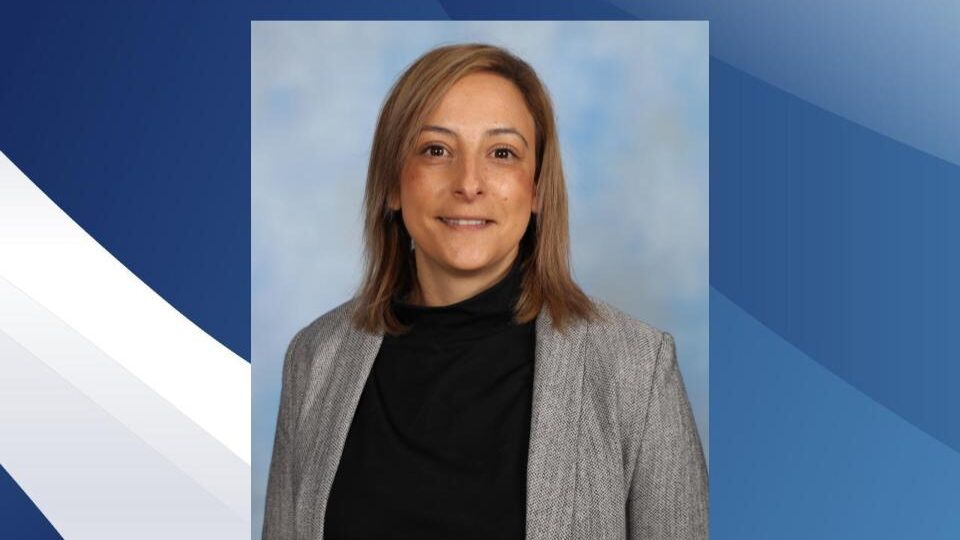 From the Assistant Principal
ANZAC Day
The College community gathered for our annual ANZAC Day service last week to reflect, commemorate and give thanks to all former and current men and women of the Australian Defence Force.
ANZAC day goes beyond the anniversary of the landing on Gallipoli in 1915. It is the day on which we remember Australians who served and died in all wars, conflicts and peacekeeping operations. The spirit of ANZAC, with its human qualities of courage, mateship and sacrifice, continues to have meaning and relevance for our sense of national identity.
The Spirit of ANZAC is not confined to the battlefield. It lives in the schools, on the sports fields and within our everyday lives. We continue to strive and live out the Spirit of the ANZAC through freedom of speech, freedom of worship, and freedom to live and think as you will.
Our Year 12 Modern History students led the assembly and, through the service, particularly acknowledged the 30th anniversary of the Australian Defence Force deployment to Somalia from 1992 to 1995.
College Winter Uniform
     7-10 Winter Uniform

           11-12 Winter Uniform

MSCW kilt

MSCW blue long-sleeved uniform shirt

MSCW College badge

MSCW vest

MSCW jumper

MSCW blazer – the outer garment at all times when not on campus 

Shoes are to be black, lace-up and able to be polished

Navy tights (70/80 denier)

MSCW navy tote bag

MSCW tartan scarf (optional)

MSCW kilt

MSCW short-sleeved white shirt

MSCW College badge

MSCW jumper

MSCW blazer  – the outer garment at all times when not on campus

Shoes are to be black, lace-up and able to be polished

Navy tights (70/80 denier)

The Year 12 Jersey is NOT to be worn off-campus or to and from College even with the Blazer on.

It is only to be worn on College grounds.

MSCW tartan scarf (optional)

As we head into Week 3, Term 2 here are a few reminders regarding the College Uniform:
Students are to wear the College blazer to and from school in Term 2 and 3 every day

The length of the kilt must finish

below

the knee

A student may wear in each earlobe

one small

plain gold or silver earring, with a small, clear, uncoloured stone. The stud/sleeper in one earlobe is to match in both ears. No other jewellery is to be worn, apart from a wristwatch.

'No other jewellery' includes multiple piercings, inclusive of the ear and other parts of the face/head and non-metal (e.g., clear plastic) variations.

In addition, the covering of other piercings with a bandaid is not permitted.
A student will be issued a Uniform Infringement through COMPASS if she is in breach of the College's Uniform Policy. If the student receives a second Uniform Infringement, a Friday Lunch Detention will automatically be issued. The detention will be completed on the Friday of the nominated week and appear on her schedule in COMPASS.
Once a student receives a second Friday Lunch Detention, their Tutor will contact home. A further Uniform Infringement will result in a Monday Afternoon Detention being issued and a parent meeting arranged.
COMPASS Student Card
It is a College expectation that all students have their COMPASS student ID card with them every day. The card is used in particular for students to tap in and out of the College for late arrival or early departure.
I ask for the support of parents in ensuring that your daughter/s have this with them every day. If students have misplaced or lost their student ID card, it is a requirement that the card is replaced. Please see below for how to order a new card online.
School Buses
It is imperative that students at the College are using their OPAL Cards when using buses to travel to and from school. Current statistics of bus usage by the students are not representative of the numbers of students relying on buses for transport to and from schools and there is a significant shortfall in the statistics.
The statistics that are gathered do have a significant impact on the number of bus services that are provided to the College and we need to be sure that students are using their OPAL Cards if we are to maintain the number of bus services allocated to the College at this stage and to increase the number.
I ask all parents and carers to talk with their daughters about this important issue. Should you have any concerns related to the travel of your daughters on buses, I welcome the feedback. Added to this, I ask that you too contact the Bus Depot as well to raise your concerns with them.
Covid Update: Can Household Contacts Return to School?
Students who are close contacts and have no symptoms may continue to attend school if they follow guidelines agreed with NSW Health. 
Close/household contacts attending school will need to adhere to the following in addition to the NSW Health guidelines:
You must notify the school if they are intending to return under this provision via

mscw-attendance@syd.catholic.edu.au

 

Conduct a daily RAT and return a negative result each morning before attending school for five (5) school days

They must wear a mask indoors except when eating or exercising

No student identified as a close contact will be permitted to participate in overnight excursions, including school camps
If your daughter is COVID-positive, she is not to return to school until she has completed their full seven days of isolation. The medical clearance letter received from NSW Health when a case is reported via the Service NSW app or if the PCR test is positive indicates the isolation period dates. Students can return the day after the end date for the isolation period and no sooner, as long as they are not presenting with symptoms.  
Please send through medical clearance letter received from NSW Health to mscw-attendance@syd.catholic.edu.au 
Travelling to and From School – Masks
I ask for your support as a parent/carer in ensuring that your daughter/s are wearing masks on public transport, which includes the bus and ferry. Please see the communication from the School Liaison Police Officer for the Ryde Area that was sent to all schools in the area: The current Public Health Orders regarding face coverings for students aged 12 years and older are required to adhere to this legislation.
COVID-19 MANDATORY FACE COVERINGS
Public Health Act 2010
The Public Health (COVID-19 Mandatory Face Coverings) Order 2021 was amended commencing 29 January 2021.
A fitted face covering is a mask or other covering that fits securely around the face and is designed or made to be worn over the nose and mouth to provide the wearer with protection against infection. A scarf is not a fitted face covering.
Requirement to wear a fitted face covering
Public transport
A person in Greater Sydney must wear a fitted face covering at all times when:
(a) at a public transport waiting area, or
(b) when the person is in a vehicle, train or vessel that is being used to provide a public transport service and the vehicle, train or vessel is carrying passengers or is in service and available to carry passengers.
Public transport service includes a taxi service, rideshare service and community transport service. A public transport waiting area is a station, including the platform of a passenger railway station or light rail station/stop, a ferry wharf, a bus stop or taxi rank.
Thank you for your support of the current requirements for wearing a mask to and from school on public transport.
Ms Melinda Alvarez, Assistant Principal
This article on College life meets The Archbishop's Charter for Catholic Schools – Charter #2, #6 & #8