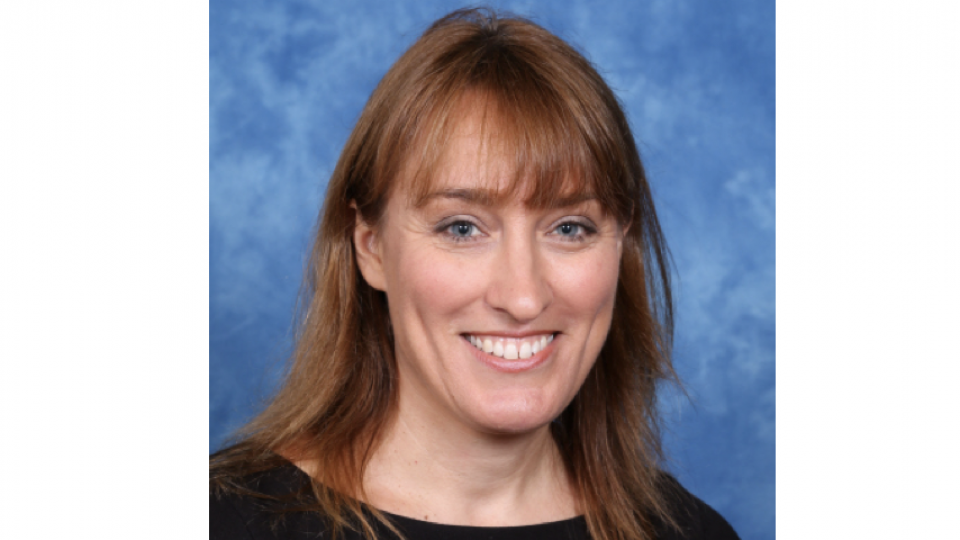 Principal's Report
Dear Fortians, Parents and Carers,
Welcome to Term 3! We have had a great start to the term, slowly reintroducing some of our regular activities back into our school week. The Debating and Chess programs have recommenced, as has the Year 11 Mock Trial team, who were successful in their first outing (conducted via Zoom) against Saint Scholastica's College last week. Special Religious Education volunteer teachers also returned last week. It has been wonderful to see our Fortians back into the swing of regular sport on Tuesday afternoons after such a long break. Unfortunately, we are still unable to conduct whole school assemblies or Year Meetings and most excursions are still on hold at this stage.
Staff Development Day
Term 3 commenced for staff with a Professional Learning Day on Monday 20 July with sessions focussing on:
–       Looking after ourselves in difficult times
–       Learning and Support (Personalised Learning Support Plans)
–       Quality Assessment: Effective Practices
–       Twice Exceptional students (gifted with learning challenges)
Learning from home – Thursday 30 July, 2020
As you would be aware, Fort Street High School was non-operational for on-site learning on Thursday 30 July, as a precaution pending confirmation of a COVID-19 test result. It was with great relief for both the family involved and the entire Fort Street Community that the person concerned tested negative. I would like to thank the Fort Street Community for your co-operation and support during the anxious waiting period.
I am grateful that the Department of Education supported us by closing the school and cleaning it just to be on the safe side. I recognise that this was disruptive and may have inconvenienced some families; however, it is important that we follow NSW Health advice and take all necessary precautions to minimise the risk of transmission to support the vulnerable members of our community.
The school will continue to be vigilant in implementing infection control procedures, including daily enhanced cleaning, the promotion of healthy hygiene habits and making hand sanitiser available for staff and students to use while at school.
Fort Street High School continues to be safe, and operations are in line with the Australian Health Protection Principal Committee (AHPPC) and NSW Health advice. Under this advice, schools are not required to conduct widespread temperature screening or for anyone to wear masks. However, we are supportive of any student or staff member choosing to wear a mask if they so decide.
Response protocols for confirmed cases of COVID-19
If the school receives advice from a parent/carer or a staff member that a person who has been at school has tested positive for COVID-19, the school will immediately contact the Department of Education. The Health & Safety Directorate (HSD) will confirm test results with NSW Health and determine what additional action may need to be taken by the school.
All reports of a positive test result where the person has been at school will be actioned immediately and advice provided to the school. In addition, the department has protocols in place where it is immediately notified by NSW Health of a confirmed case of COVID-19 in a school-aged student or a member of staff.
All confirmed cases are immediately assessed by the HSD and NSW Health to determine whether the person has been infectious while at school, and to determine the appropriate course of action required to minimise any risk to the wider community. Where NSW Health confirms that a person has been infectious at a time when they had been at the school urgent arrangements will be made to act including:
·       Communication with parents advising them whether their child has been in close contact with a confirmed case
·       Ceasing operations of the school (where it is deemed appropriate)
·       Contact tracing to identify all close contacts to a confirmed case. In some instances, this may require ceasing the operations of the school while the contact tracing process is completed
·       Thorough cleaning of the school site to ensure the environment is clean and safe prior to the school resuming onsite learning.
Year 12 HSC Trial Exams: Weeks 3 and 4
Year 12 HSC Exams commence on Monday 3 August. All Year 12 students have received the exam timetable which can also be found on the Parent Portal. We would like to pass on to Year 12 our very best wishes during this time. It has certainly been a disruptive year, and we have admired the resilience and positive attitude with which they have faced all challenges in their path.
Year 11
It was with some trepidation that staff logged on to Zoom on the first Wednesday afternoon of term to begin the Year 11 Parent Teacher Interviews. The technical problems (including a suburb-wide power outage) we experienced at the first attempt last term meant that we were not quite sure what to expect the second time around. Thankfully, the evening went smoothly with numerous parents and staff expressing how well the technology worked and the how valuable they found the interviews. In the coming fortnight Year 11 will be given information about their options for carrying their pattern of study in Year 12, including picking up extension subjects. Students who are considering picking up new extension courses should discuss the requirements of the courses with their class teachers, and seek advice on whether they are suitable for the course.
Years 7-10
The distribution of Year 7-10 reports was delayed this year because of the disruption of remote learning in Terms 1 and 2. All reports have now been published and are available through the Sentral Parent Portal. These reports are based on work done both at school and at home during remote learning. Year 7-10 reports contain outcomes describing the content and skills covered in each subject, and a grade indicating your child's progress against each outcome. The learner profile and teacher comment also provide further information about your child's progress and the qualities they have displayed in class, as well as suggested strategies for improvement where relevant. The reports do not contain, marks, ranks or averages, as we want students to focus on their own growth and development with regards to their personal best, rather than compare themselves to a numerical scale or to others in their classes.
Year 10 and 8 should use their reports to guide their upcoming subject choices for Years 9 and 11 respectively. Year 8 students will choose three courses from the range of elective subjects offered by the school, and Year 10 will choose the subjects which will form the basis of their Year 12 HSC pattern of study. Information about Year 11 subjects has been emailed to all Year 10 students and parents and is also available through the Sentral Parent Portal. Year 8 will receive their subject choice information in the coming fortnight.
Open Evening
Unfortunately, our annual Open Evening scheduled for Thursday 13 August will not be taking place due to COVID-19 restrictions. This evening usually provides us with an opportunity to showcase our wonderful school community to all those interested in seeking enrolment at Fort Street. The SRC are currently working on a virtual tour of the school, which we hope to upload to our website as an alternative to this cancelled event, and the cancellation of open morning visits to the school.
Enrolments 2021
Students who were successful at the Selective Schools test have begun to be notified of their place in the school commencing in Year 7 2021. Applications for places in Years 8-11, 2021 closed on Sunday 26 July. The HAST entrance examination for students seeking entry into Year 11 2021 will take place on Saturday 8 August.