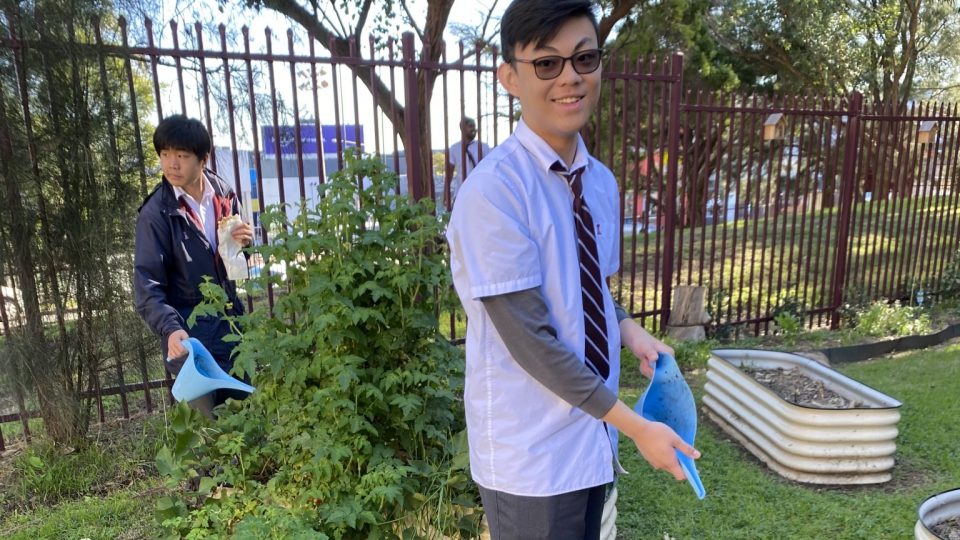 Environment Committee
Perhaps you've heard the clanging of shovels or the shrieks at the sight of unidentifiable bugs coming from the Rowe Quad at lunch. Due to the coronavirus pandemic and subsequent lockdown, members of the Environment Committee were not able to look after the school gardens but finally, things are returning to normal. In the last two weeks of term 2, the team assembled to tackle the Rowe Quad, ridding the garden beds of weeds and showing some love to the plants that struggled to thrive in our absence.
Students have been working on deconstructing the previous garden bed (created by the committee last year), redistributing the towering mountain of soil to other garden beds, and separating the soil from sticks and plastic/rubbish. Furthermore, the planter boxes and native trees around the quad and school have been getting refreshed with water.
Additionally, students participating in the Duke of Edinburgh challenge have been working together to ensure the growth of the garden bed, replanting succulents, removing plastic and waste and filling up the bed with soil.
With this effort, by the end of Term 3, the Rowe Quad will be looking brand new!
We've been working hard but there is still plenty of work to do in Term 3 so please join the team if you are interested – we meet Thursday week A in the Rowe Quad.
Environment Committee