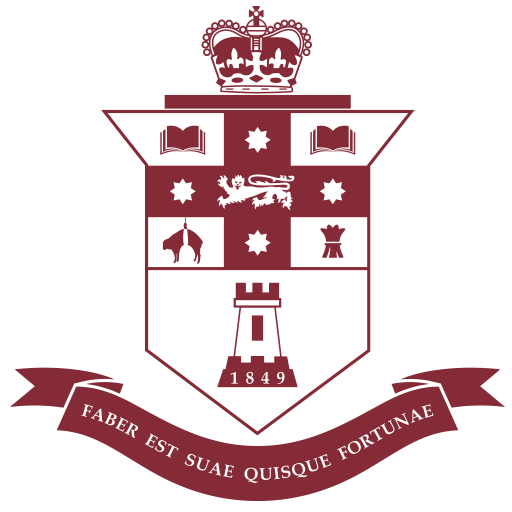 Open Evening Address by Sam Alexander Prideaux (Fortian 2017)
I'd like to pay my respects to the Cadigal people of the Eora Nation, and extend that respect to any elders past, present or emerging. I think it's important we keep in mind that the land in which we meet tonight was forcibly dispossessed, and indigenous sovereignty of the land was never ceded.
I graduated from the Fort in 2017, and am now in my second year of university studying Arts and Law at the University of Sydney. I play the trumpet, play hockey, and love to read and watch Scandinavian Crime shows. Tonight I'm going to tell you two or three things about my time at Fort Street, and why this school is so dear to me.
There are three things that I think set Fort Street apart from other schools. The first has to do with academia, but it does not necessarily relate to the academic results that Fort Street achieves each year, which are, irrefutably, incredible. Every kid that is lucky enough to get into the Fort has brains, and your child will thrive here; however, what makes Fort Street different is the quality and style of its teaching. The teaching style is fluid, collaborative, and does not teach strictly to hit curriculum markers and satisfy numbers on a department of education checklist; the teachers at Fort Street, as unique as the students that go here, foster creativity, an intellectual hunger and an approach to teaching that puts the student firmly at the helm of their own education.
The result is not just that students are able to think critically and look at problems in different and varied ways, but that Fortians are instilled from an early age with a curiosity and love of learning that stays with them through life and allows them to form real bonds with teachers. English was my particular love at school, and I still regularly catch up with some of my English teachers to discuss books and movies.
I also have the unique academic environment of Fort Street to thank for my love of Philosophy, which began in Year 9 when I was lucky enough to partake in the extra-curricular philosophy program, run by an ex-Fortian from the University of Sydney. My friends and I were at first uncertain about giving up our Wednesday afternoons to do more school; however, we were soon were enthralled by both the fascinating subject matter and the innovative composition of the class, which had students from Years 7 all the way through to Year 12.
So, Fort Street taught me to love education for its own sake, and fostered my intellectual creativity. Creativity of a different sort is the focus of the second part of my speech, and this more than anything else is what I think makes Fort Street special; especially what sets it apart from other selective schools.
The creative spirit that flourishes at Fort Street is truly spectacular, and for me, this was evident in two particular regards. The first was music. You have heard the wonderful performances from members of the Instrumental Music Program tonight: this is a program without parallel in the public education system in NSW, with nearly a third of all students at Fort Street participating.
I have played the trumpet since Year 3, and was extensively involved in the IMP; at one point coming to school four mornings a week for the Jazz Ensemble, Symphony Orchestra, Wind Ensemble and Stage Band. Apart from the regional tours, annual music camps and countless City of Sydney Eisteddfod's, by far the highlight for me of my time with the IMP was an international European tour in 2015, which I am so privileged and thankful to have been a part of. We visited Austria, Slovenia and Italy, performing in grand old churches, singing in St Peter's Basilica, playing in the snow outside of a palace in Austria and rehearsing with an Italian Maestro; experiences I will always be grateful for and experiences that aren't available at other schools. The IMP was a transformative and wonderful experience for me and if you do end up coming here I can guarantee the same will hold for you.
The second example of creativity that was particular to my time at the school was the Flamingos hockey team; a sporting team I started with a friend in Year 10. Our hockey was never brilliant, however the Flamingos were an opportunity to provide fun and spontaneity in the school environment. We created promotional videos involving teachers and students, fundraised, put up posters, and even showed one of our videos at a Year 7 and 8 disco. The school provided such outstanding support to the Flamingos; allowing us not only to have fun with the team, but to create happiness and school spirit for everyone else.
This school spirit is perhaps best categorised by the inclusion of Michael Kirby in one of the Flamingos videos. On a whim, I sent an email to the most esteemed of High Court judges, asking him to appear in a promotional video for a school's sporting team. Here is the response I received:
Dear Sam,
Apologies for the delay in getting back to you. I was in Washington DC when your email arrived. In principle, I would be happy to record a statement on video to support the Fort Street Flamingos.I know nothing about hockey and very little about any form of sport. However, I am prepared to be a small-time fraud if it helps your team…
If the shortages of time and limitations of recording facilities make this impossible, I offer apologies. But if you can fit in with my crazy program, I will certainly make a statement to support The Flamingos.
Best of luck! Faber Est.
Michael Kirby
This story really shows, for me, the indivisible bond that links Fortians through time and distance; a bond born out of shared creative and intellectual spirit and values.
These values make up the third and final part of my speech. Fort Street shapes people that are not only smart and creative, but who are respectful, diverse, kind and willing to fight for equality and the elimination of discrimination and subordination in all its forms. Fort Street upholds and instils the overwhelming value of public education; which creates kindness, and teaches us the value of equality – that your education should be decided by the ferocity of your intellect and the kindness in your heart, and not by your postcode or the circumstances of your birth.
Fortians, then, are above all good people who have the skills to question the world around them and help others who haven't had the fantastic opportunities that they have had. From the speeches I have heard from students tonight, I know that this will be true of future Fortians, and I am proud to stand before you today and applaud these inspiring young speaker. From my year, I already have friends who are producing thoughtful and interesting music, who are touring with the Australian Youth Orchestra, who are presidents of university clubs and societies, who are volunteering and making a real difference to people's lives.
In an uncertain and troubling world, people who are not afraid to be different, who are not afraid to use their brains to question the world around them and who are not afraid to be kind and good when others seem to have forgotten these things, are people we need more of. Fortians, in short, are people we need more of, and I know that you prospective Fortians will grow into good, kind and fiercely intelligent people that Fort Street has and will always produce.